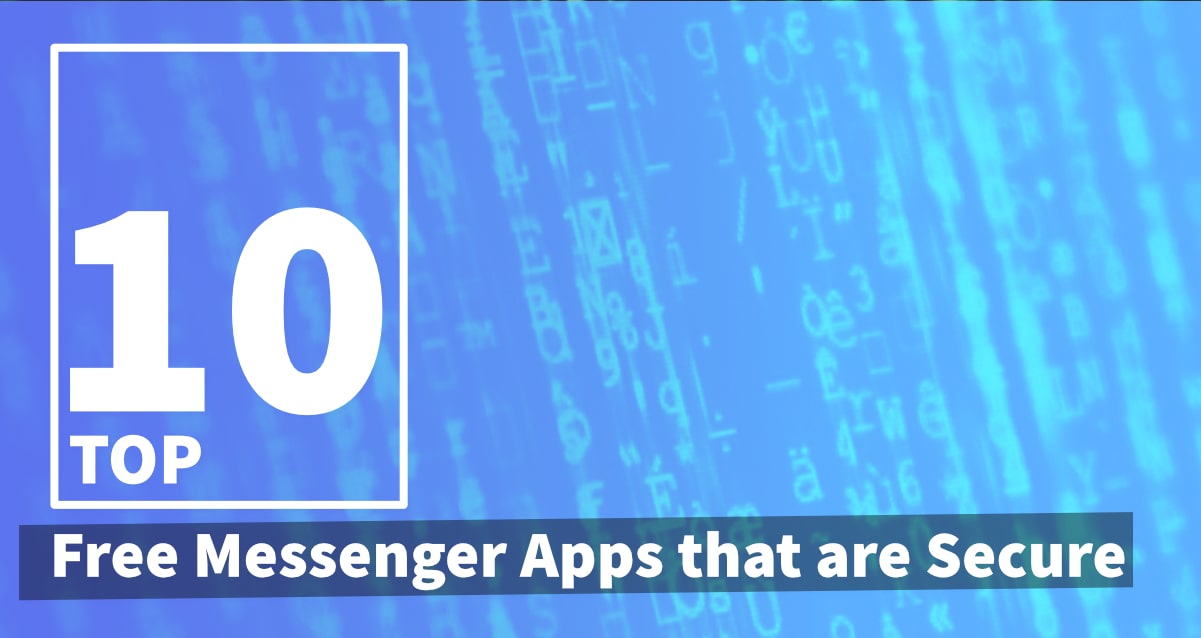 Top 10 Free Messenger Apps That Are Secure
Updated March 11th 2020
We are now living in a digital age where security and privacy matter more than ever. If you're concerned about the privacy of your communications, then you absolutely need encrypted safe messaging apps to protect your data.
Thankfully, there are a handful of free messenger apps that offer privacy from spies, hackers or any other malicious actors. If confidentiality is critical for your communication, then check out this list of some best free messenger apps for Android and iOS platforms.
Free Messenger Apps for IOS and Android
These app messenger download is completely safe and provides utmost security to your data: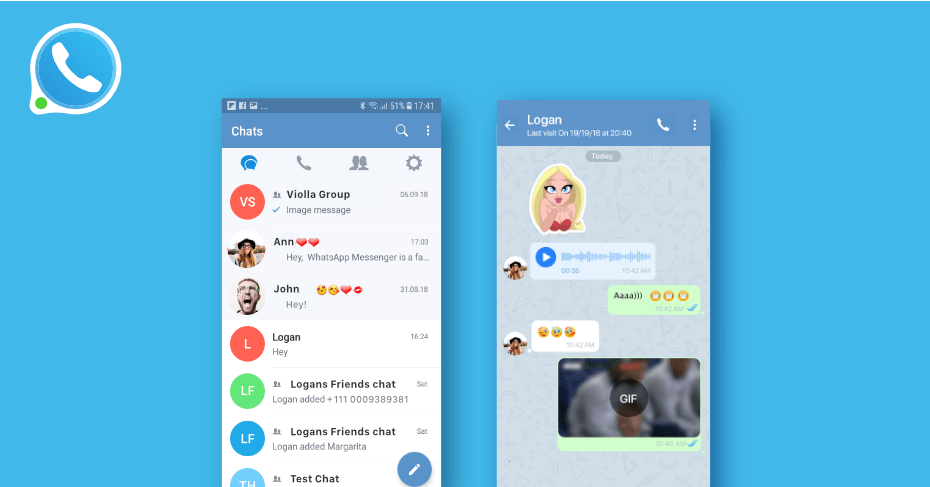 Zangi Safe Messenger's new-generation technologies make this app the most protected messenger on the market. The app doesn't store communication history on any servers. It's decentralized, meaning it's independent of other systems and it enables you to leave no traces on the internet whatsoever.
In addition, Zangi's extremely low bandwidth consumption lets you save money. You can make high-quality video and audio calls, send messages, and work collaboratively with anyone and still be protected. Messenger download is available for iOS and Android.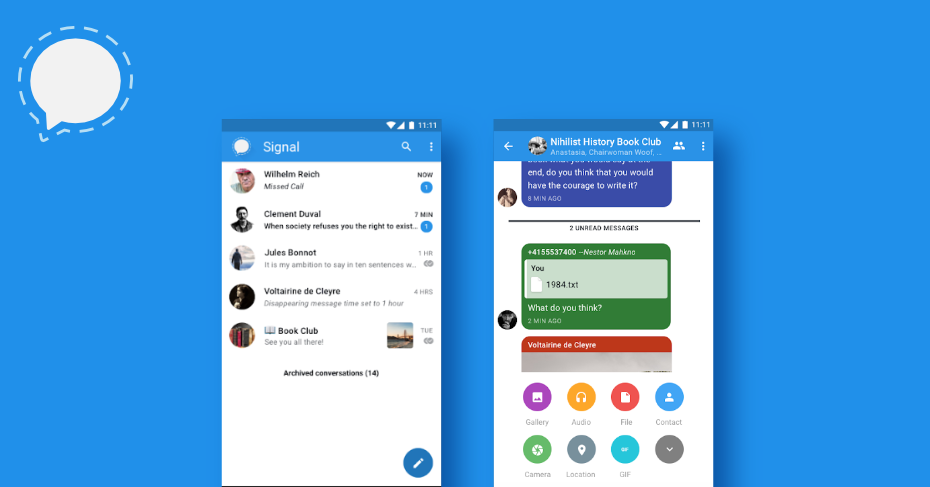 Signal is a messaging application that seamlessly allows for secure communications. Signal always encrypts your messages before sending it, so long as the person you are messaging is also using Signal.
It's one of the only free messenger apps that use open-source, peer-reviewed cryptographic protocols, through which anyone can verify its security by looking directly at the code.
Telegram connects people with its unique network of data centers. It is known to not give any third-party access to your data. It includes a "secrets chats" function, which allows you to send automatically self-destructing messages across all the devices involved. If you prefer, you can set an option for self-destructing of your account within a set time.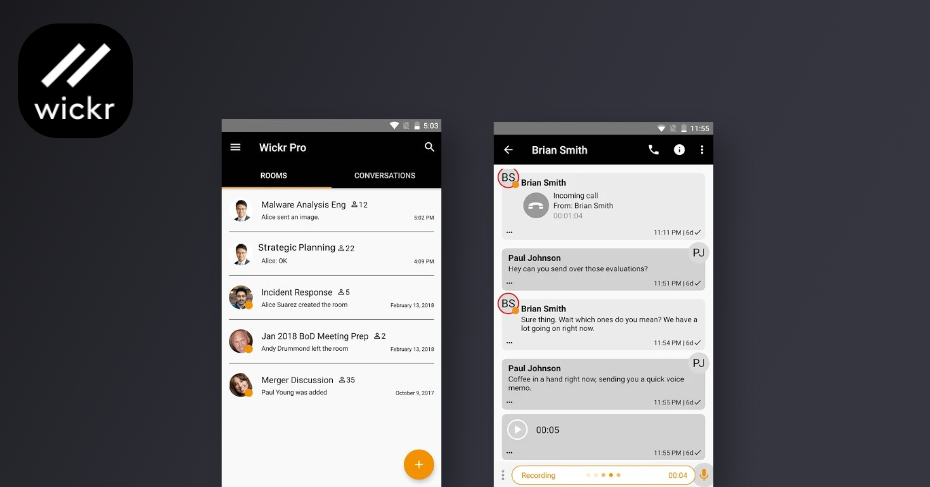 To sign up to Wickr you don't even need to provide personal info like an email address or phone number — both are optional. You just need to type in your Wickr ID and password. Wickr includes multiple tools like removing all deleted images and other data from your device, making your deleted items unrecoverable (with a timer, which deletes after a set amount of time.)
The app is end-to-end encrypted and it removes all metadata such as geotags or other identifying info from your attachments.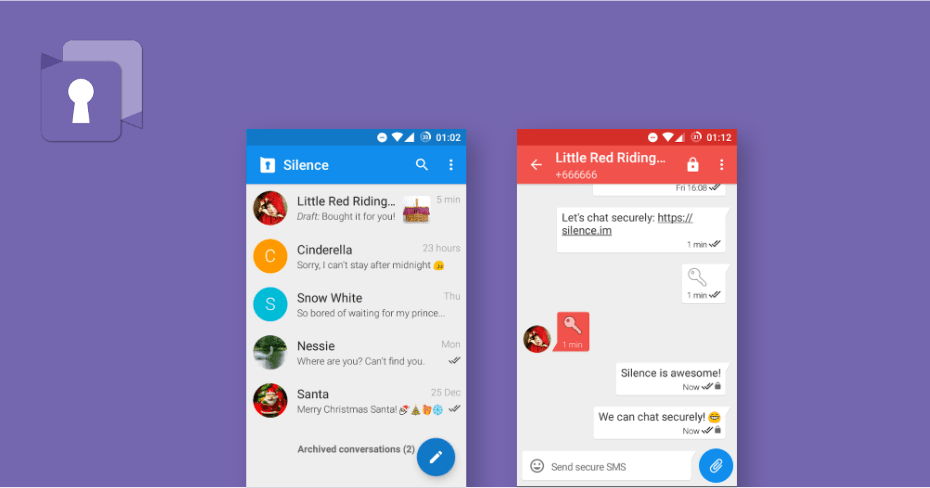 Silence is a great end-to-end encrypted messaging app that uses Axolotl encryption protection to provide end-to-end encryption for all Silence users. If the other party does not have Silence, you can still communicate like a regular SMS application.
This means the app doesn't require a server or internet connection to your phone. Moreover, the app is free and is open source, so you can verify that its code is free of vulnerabilities or flaws.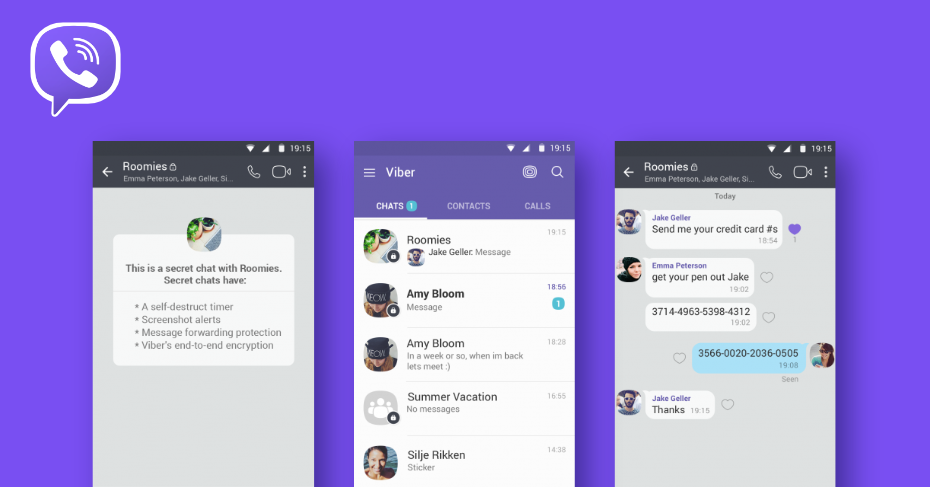 Viber is a cross-platform encrypted messaging app. In their latest encryption technology, Viber has introduced the end-to-end encryption service messenger download on all the available platforms- Mac, PC, iOS, and Android. The app uses a color-coded system to show how protected a conversation is.
Grey color denotes encrypted communication. Green signifies encrypted communication with a trusted contact and red means that there is an issue with the authentication key. You can also choose to hide any specific chats from your screen and access them later.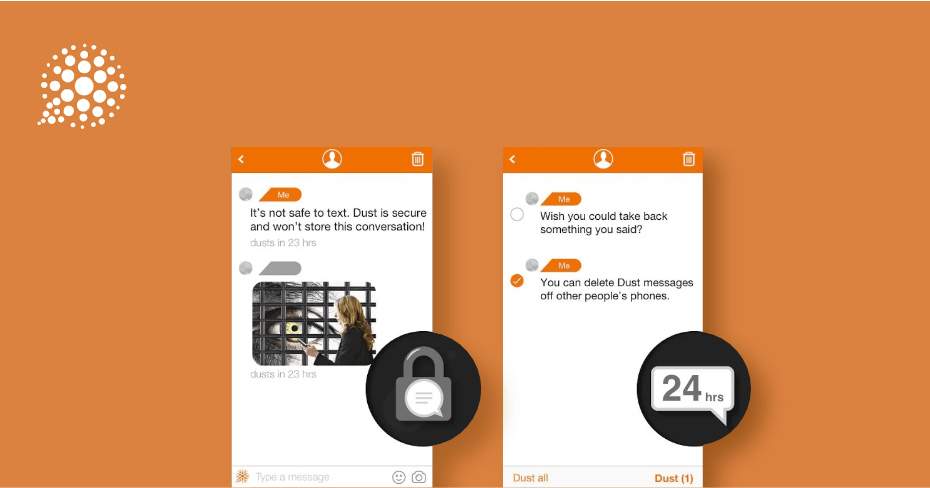 Dust conversations are heavily encrypted, and it offers end-to-end encryption to other users. Dust does not store messages in any permanent storage, and you can even set your conversations to erase immediately after the recipient reads them.
The app is also one of the few free messengers apps that also disables the possibility of taking screenshots of your messages.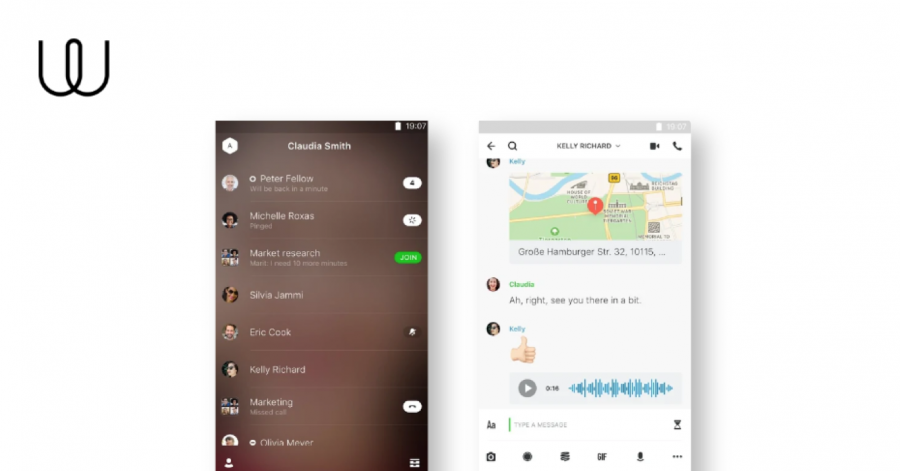 Wire offers end-to-end encryption by default to secure your conversations, files and images, text files and more. It's a free messenger app with an open-source and collaborative platform and has plenty of useful features: fully encrypted video calls, secure file sharing, synced between devices and others.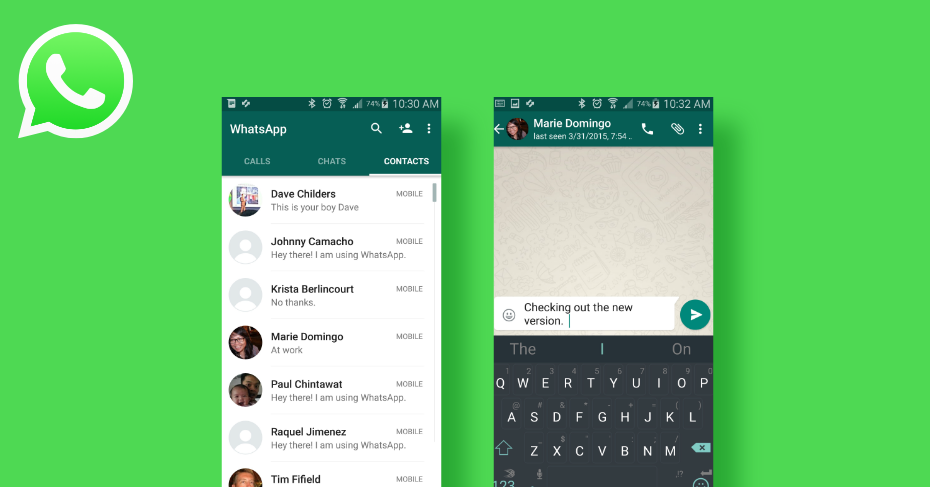 WhatsApp has recently implemented end-to-end encryption, so users can enjoy more secure communication. Security-wise, encryption enhances communication privacy and protects users' messages from impostors or malicious parties.
While there are security flaws, cybercriminals can not decrypt your conversations, due to the encryption.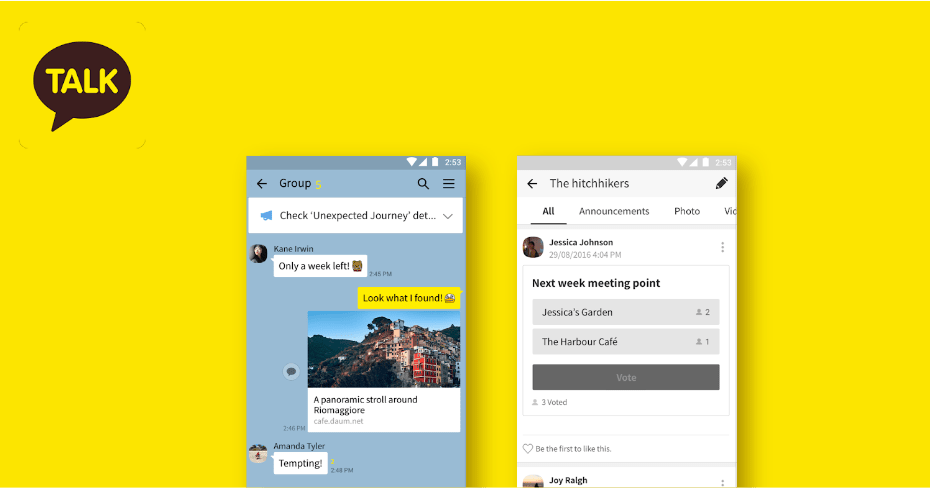 KakaoTalk offers users the option of securing messages with end-to-end encrypted chatting.
However, you'll have to enable this option. 90% of smartphone users in South Korea use this app that's why the privacy and data security are the main concerns. Messenger download and registry is over 220 million.