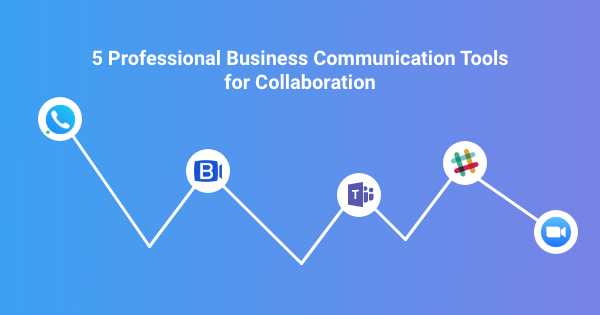 5 Professional Business Communication Tools for Collaboration
Whether you run a tight-knit startup with a handful of coworkers or work in a large international company, business communication tools will always play a pivotal role in your performance as a business. According to Forbes, highly engaged teams and employees show a 21% spike in profitability while 89% of HR specialists agree that feedback and check-ins are the keys to successful business outcomes.
This is where dedicated professional tools and platforms come into play as a must-have addition to your everyday workflow management. Using these services will not only streamline your projects but also make it easy to onboard new team members, conduct QA and brainstorm on new ideas and approaches with your coworkers. However, with the plethora of platforms available on the market, it can be difficult to filter out the best ones for your business' needs – which is what we are here to do today.
Advantages of Using Professional Business Communication Tools
Before we dive any further, let's take a brief look at why you should aim to integrate communication tools into your business environment. As we all know, business communication tools and collaboration represent the two main pillars of successful project management. Brandon Mitchel, Head of HR at Supreme Dissertations spoke on the matter recently: "Project teams should be autonomous entities which manage their own workflow internally.
A successful team will always be the one which plays their cards close to their chests and asks for feedback or direction through the team leader or project manager exclusively – showcasing their high level of collaboration." In order to achieve this exact effect in your business environment, special business communication tools and platforms can be used. In terms of direct and factual benefits this step would bring to your business, several items can be pointed out, including the following:
Collective brainstorming and idea management
Fast and efficient content sharing and editing
The ability for 24/7 messaging and team chat
Increased cybersecurity and business data protection
High return on investment compared to traditional communication channels
Professional Business Communication Tools to Consider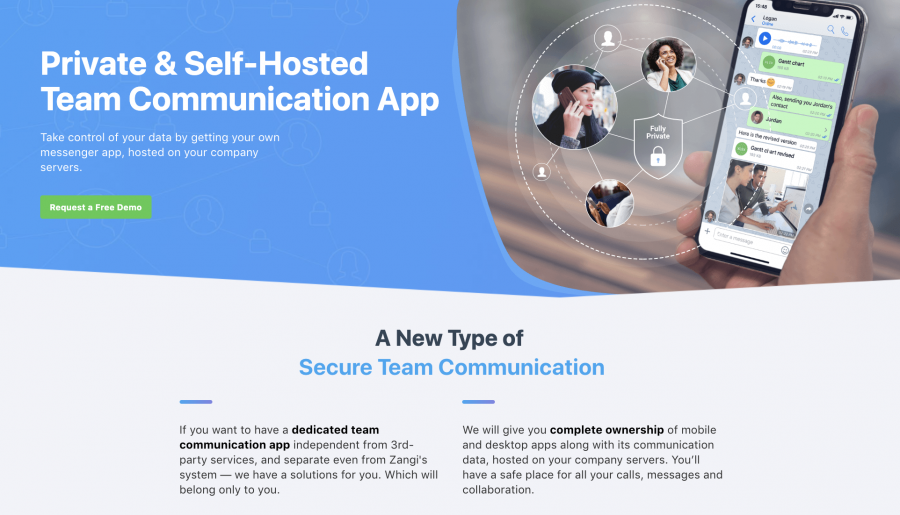 To start things off, let's take a look at the business communication tool Zangi, a private communication system, hosted on your company servers. This is a business communication tool built with security, approachability, and utility in mind, a safe place for all your calls, messages and collaboration, which is secured from third-party attempts to hack or outright steal your business communication data. Everything is under your control, hosted on your company servers.
Besides the intuitive and user-friendly chatrooms which can be used to coordinate your coworkers or teams, Zangi also features modern team features, HD video calling and low data usage features. This makes it the perfect choice for teams who are used to working in remote conditions and are always on the move. Make sure to check Zangi out regardless of your business' scale or industry – you will find it more than useful for a variety of situations.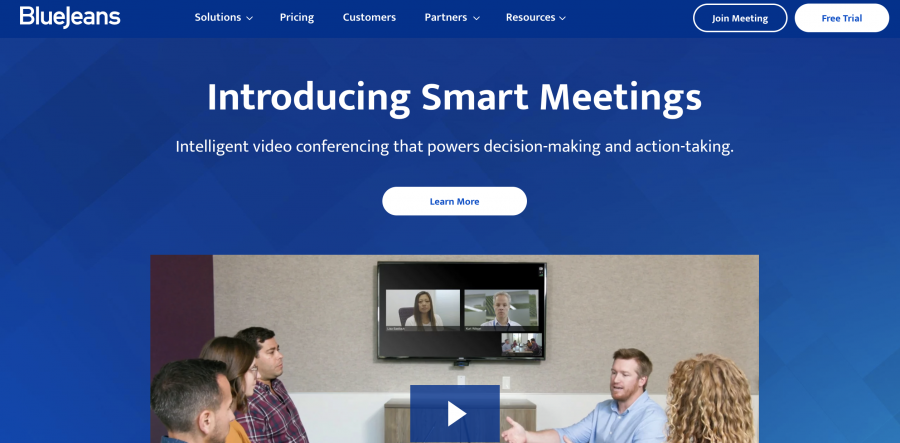 If video calling and conference calls are your preferred way of managing business meetings, BlueJeans is the tool for you. The business communication tool is designed with meeting organization, attendance and event management in mind, making it perfect for managing multiple teams and/or departments in your organization.
Coupled with writing platforms such as Evernote and Grab My Essay, BlueJeans will allow you to prepare, edit and format your business meeting agendas down to minuscule details. Market leaders such as Facebook and LinkedIn feature BlueJeans in their internal business collaboration, adding to the platform's credibility as a safe and secure way to communicate with your team.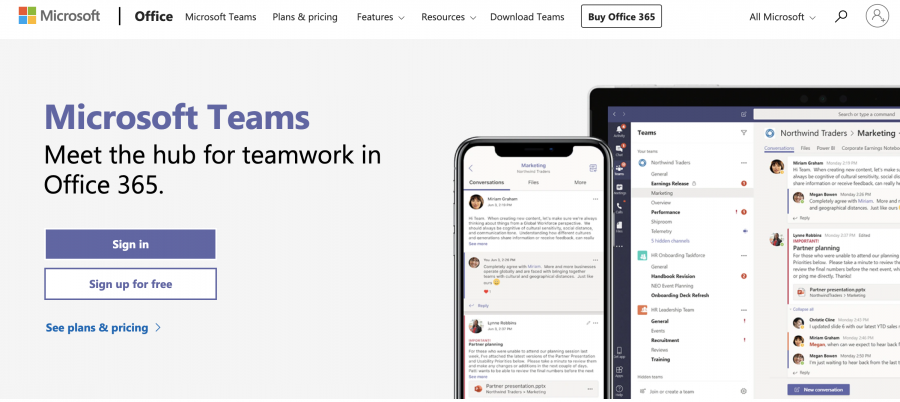 Microsoft is a well-known player on the personal computer and smartphone application market. As such, it has made it its goal to also leave a mark on the business collaboration platform playground with Microsoft Teams. This is a communication platform designed with effortless messaging, intuitive UI and streamlined collaboration in mind. The platform is fully integrated with Office 365 and other software packages primarily featured on Windows and Android operating systems, making it easy to integrate Microsoft Teams into these tools.
In addition, you can implement writing platforms such as Studicus and Grammarly into your collaboration efforts in terms of drafting project plans, editing reports or other writing activities. Microsoft Teams is one of the most versatile and user-friendly business collaboration tools on the market today – make sure to give it a shot and see how it measures up to your needs.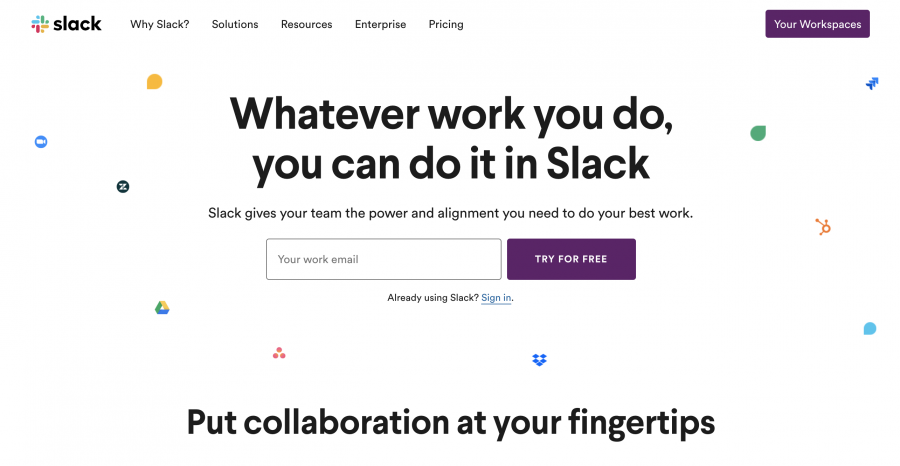 "Pickup up the slack" is a common term for increased productivity and focus after a certain downtime. As a platform, Slack is here to ensure that your team never has to resort to crunch time or extended work hours due to its plethora of collaboration features. Slack allows for organized business team communication, file sharing, extensive archive features, third-party tool integration and much more.
You can use the platform to either communicate by text or resort to video messaging, group calls and other forms of communication depending on your needs or convenience. It is an effective collaboration tool regardless of your business's scale – keep it in mind if you are shopping around for communication platforms.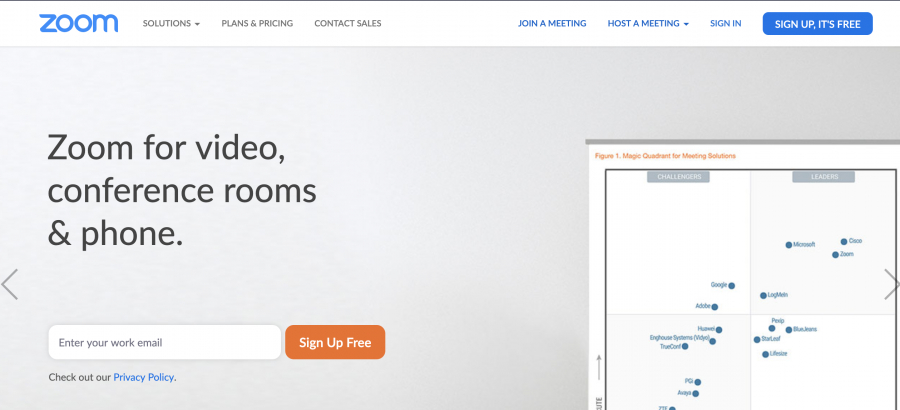 Lastly, Zoom is another one of the professional business communication tools worth checking out for its innovative features. The tool consists of video messaging and collaboration as its primary focal point. You can easily manage upcoming meetings, send email invitations, share files or screens and all-in-all manage who can attend your meetings, at which time and in what capacity.
Zoom's features can be augmented with the addition of writing platforms such as Hemingway and WoWGrade to ensure that your written messages, briefs, agendas and reports are flawless in terms of editing and formatting. Finally, Zoom is fully optimized for integration with tools such as DropBox and Microsoft Outlook, further extending its collaboration and communication functionality.
In Conclusion
It can be overwhelming to look at a list of professional business tools and not know which one would best suit your specific needs. Each respective platform features something others do not, making it essential for you to try all of them before settling for your optimal choice. Before you know it, you will find the right business communication tools /platform which corresponds with your business culture, coworker expectations and approach to everyday workflow – make sure to try these out for size.
Get in Touch
Send us a note using the form below and we will get in touch with you shortly.
Author Bio: Angela Baker is a self-driven specialist who is currently working as a freelance writer at writing services such as Trust My Paper and is trying to improve herself and her blogging career. She is always seeking to discover new ways for personal and professional growth and is convinced that it's always important to broaden horizons. That's why Angela develops and improves her skills throughout the writing process on platforms such as Best Essay Education to help to inspire people. Also, she writes for LiveInspiredMagazine, rounding out her professional writing career.