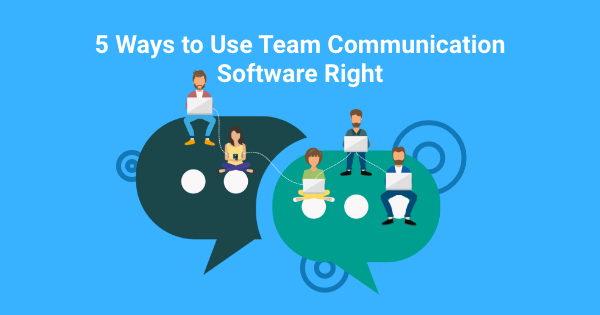 Does Team Communication Software Ruin Productivity? 5 Ways to Use it Right
In the world where we have numerous team communication software available and thousands of tools that we can use to get in touch, people now have the problem of too many emails, too many meetings, and too many messages. For them, communication tools in the office has become one more demand on their time.
Team communication software was originally intended to ease staff from email overload, but in some cases, it becomes a mess of information overload and a place to gossip. In most cases it ends up being a distraction source for many employees.
There are few steps that can be taken to prevent your team communication software, whether it's Zangi or Slack, from becoming a mess: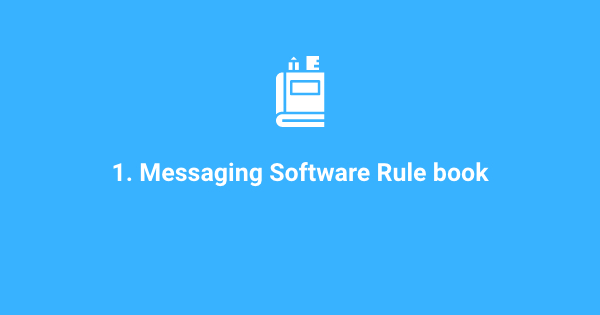 1. Create a Messaging Software Rule book for your company and make it a part of onboarding.
Sometimes the problem isn't the team communication software, but something much more complicated: company culture. That's why explaining everything before setting workers free on workplace software, is not a bad idea. 
Set up specific rules for when and where it's appropriate to send memes and entertainment-related stuff on company-wide channels and groups.

Make sure to make this rule book a part of onboarding for new employees and make a presentation for current employees so everyone is on the same page.

The policy would have to be bolstered by regular trainings and updates. At the very least there needs to be an introduction process before setting workers free on your workplace software.

For large companies, implementing training could require a whole new position, one where a person explains and then moderates behavior on workplace software. The person could be charged with deleting unused channels, setting up optimized settings, or reminding others of when work hours are for different teams.
Ideally, this would lessen the overall number of messages sent and would instill a more structured workflow to those that are sent.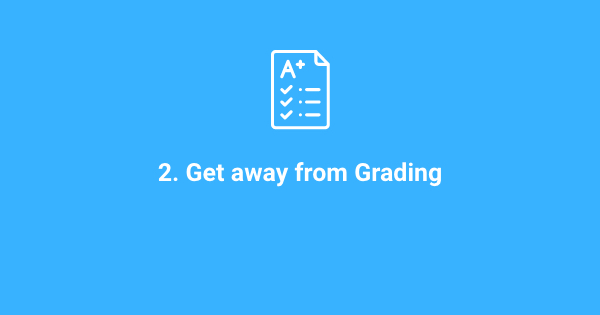 2. Get away from grading workers based on who works the most. 
Many employees feel a lot of pressure to show they're working and at their desk, which leads to a lot of performative work on communication tools in the office: messaging colleagues or posting information becomes a way of demonstrating that they are doing their jobs.
Use a journalism proverb as guidance: Show, don't tell. 

Leadership should set the tone for the whole company. Most team members see what work gets rewarded and follow. If leadership sets the reward system so actual, visible work gets rewarded, and that there isn't an expectation to check messages 24/7, then that is what will follow. 

Lessen the pressure for constant messaging, maybe set up a meeting/conferencing time (especially for remote workers) instead.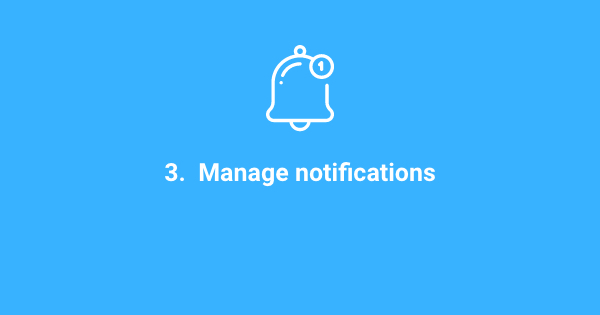 3. Manage your notifications, only turn notification on for most important conversations.
If you're getting on average 45 messages in an eight-hour workday, according to the Time Is Ltd. data, it's impossible to have that much extended time for concentration. After being interrupted by your team communication app, it takes about 25 minutes to get back to the task you were working on, according to a Microsoft study. It can take even longer to get to a "flow state," which is also called "deep work."
Cal Newport, the author of Deep Work, recommends attempting 90-minute blocks of "deep work" for the most productivity.

Make sure to turn off notifications from general channels that have non-work related chatter or even general conversations going. 

Reserve commands like @here and @channel on company-wide channels for special occasions and announcements only.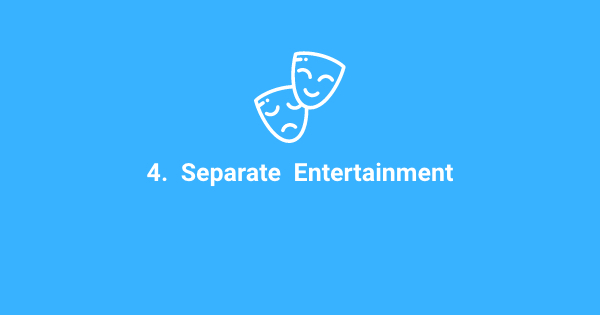 4. Dedicate a separate channel for entertainment communication.
For many, team communication software work communication becomes its own kind of social media — and brings with it the same issues. It's natural to become friends with the people you work with, but that can turn Slack or other collaboration software into a chatroom that really has nothing to do with work.
Make sure to have a dedicated channel or group for casual banter that people can opt-out from. Keep it separate from the general channel where you might make announcements. 

Make sure that team meetings aren't always carried out through communication software. Decision making on the group chats can be slow and unproductive, so make sure to keep a healthy balance of in-person and software communication.

Multitaskers can experience a 40 percent decrease in productivity, according to Microsoft. Instead of doing one thing well, you're actually just switching between activities and doing them all poorly. So do your tasks, and then afterwards distribute some of your time to entertainment.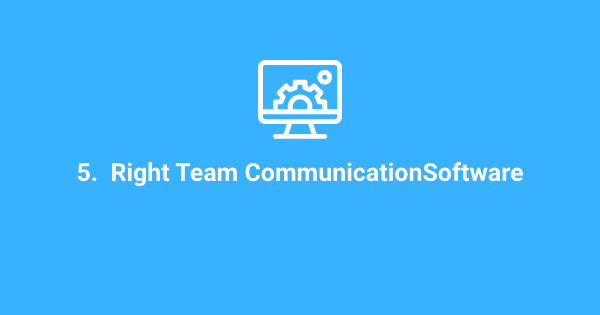 5. Choose the right team communication software. 
The problems you're having with team communication software might be because you're not using the right tool for your company. 
Get in Touch
Send us a note using the form below and we will get in touch with you shortly.