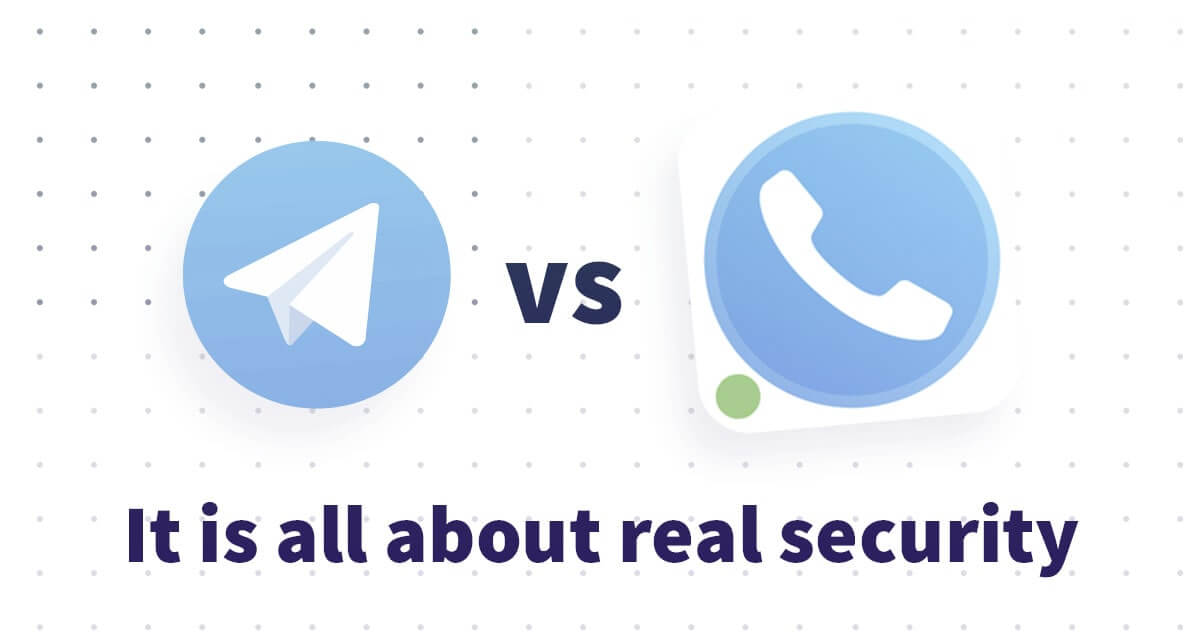 Telegram vs Zangi: It Is All About Real Security
Before making a decision to download either of these messaging apps, make sure you discover what features Zangi has that Telegram lacks and vice versa. For example, Zangi Safe Messenger is based on a decentralized model, while Telegram stores the data of their users in the cloud.
Keep on reading to learn more about Telegram vs Zangi and why these two are completely different. If you are tech-savvy or you just care about your communication privacy, then you probably know several messaging apps that claim to be safe. Telegram has positioned itself as a secure messenger but even this app has managed to disappoint many of their users.
What about Zangi Safe Messenger?
If you claim to be a secure messaging app some people will believe you while others will not trust you whatsoever. But in the case of Zangi messenger, it is not about trust but about real security. The company cannot provide your personal information to anyone even if they want to because Zangi does not have access to your data.
Simple as that! All your messages sent via Zangi messaging app are never kept on the servers; there is no way anyone can have access to your communication history. Zangi, in fact, is the first safe messenger in the market and it is so far one of the safest messaging apps out there. Let's go into more details and find out the specifics of each app: Telegram vs Zangi.
Telegram vs Zangi – Which is the safest messenger?
Concerns about the security of Telegram were raised right after its release. Supposedly, messages sent via Telegram are encrypted as well as the personal data stored on the servers. But the fact that your data is saved on the servers makes the entire process sketchy. If any kind of data is kept somewhere then it can possibly be handled to a third-party upon request.
Zangi does not store any personal data or messages on the servers, thus after you delete your messages there is no way to have access to your information even if you or anyone else asks for it. This fact alone, plus the fact that all the messages sent through Zangi Safe Messenger are encrypted makes it a winner in this category. [RELATED: Zangi Messenger App has Added more Security Features to its Bucket]
Telegram vs Zangi – which is the most cost-effective messenger?
Not only people do care about their privacy but they want to spend less on things like Wi-Fi or mobile data connection. Here, Zangi surpasses Telegram by being the most cost-effective messaging app compared to Telegram and any other messaging app.
If you make a call via Zangi it will consume several times less mobile data than Telegram. All you need is to manually switch to the "Low Data Usage" mode. What is even better, Zangi will work fine even with 2G or bad Internet connection.
Telegram vs Zangi – which messenger has better features?
To be fair, both messaging apps deserve trophies. Both Telegram and Zangi have a number of useful features that are actively used by the fans but our personal favorite Zangi features are:
the availability to make calls even when you are somewhere on the top of the mountain or using a crowded Wi-Fi
send original and funny stickers
delete the message you sent by mistake and many more
So, why Zangi instead of Telegram?
We all have our favorites but each choice must be based on valid reasons. The main reason to opt for Zangi Safe Messenger instead of Telegram is that you can be sure your personal data will not be available to anyone. Nowadays, this problem concerns everyone, and Zangi messenger download offers a solution.

While the reasons to choose Zangi are many, we leave it up to you to go and test to find the option that works for you. Until that, make sure you prioritize the safety of your communication.