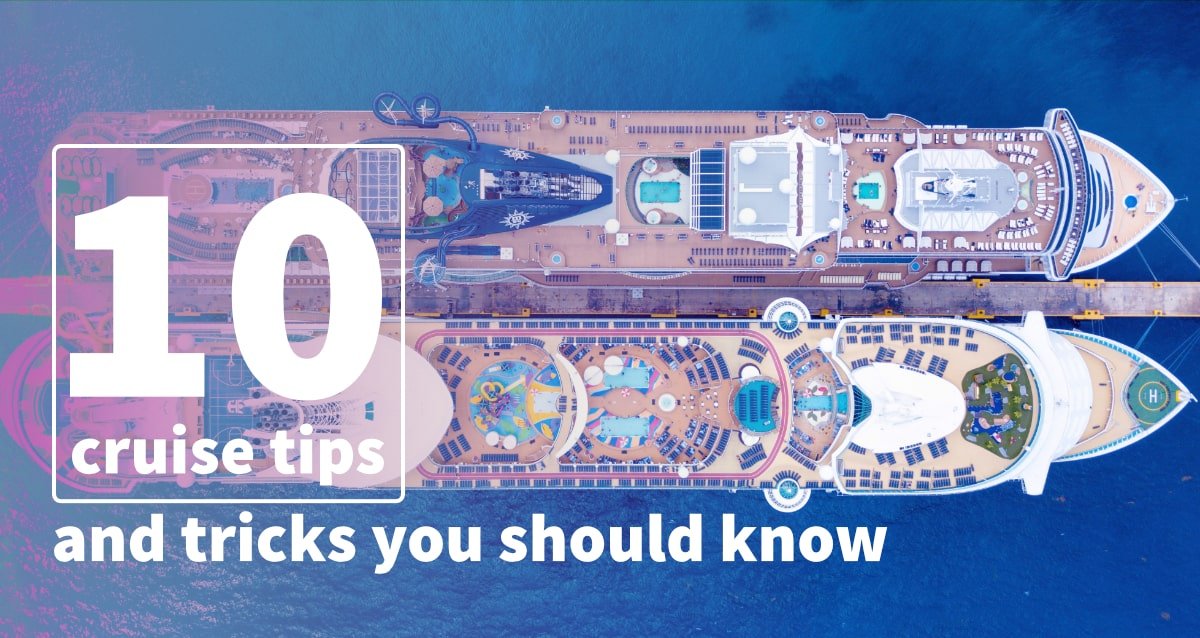 10 Cruise Tips And Tricks You Should Know
If you planning your first cruise vacation, have a look at these 10 cruise tips and tricks to avoid wasting money on things like mobile data, room service or drinks. Summer is here and we all crave sea and fresh lemonades on the ships or beaches. The options are endless but you have to prepare and learn the specifics of traveling on the cruise line before you buy the tickets.
Cruise Tips You Need to Know
Here are the 10 cruise tips and tricks for you to consider.
Plan ahead
Do your research before you book a cruise. You should think and decide what size of ship you want to be on, what kind of onboard activities you prefer and overall, how you imagine your trip. You can get the cheapest deals if you book your trip several months earlier.
Travel insurance
Make sure you get travel insurance. Of course, ships have doctors, hospitals, and nurses, but you will have to pay large bills in case of an accident or illness. If you think you don't need travel insurance, bring your own medications from home because they cost around ten times more in the cruise ship's shop.
The Internet on a cruise
We all want to share our breathtaking travel photos or call our friends to tell about our adventures, but mobile data and Wi-Fi prices are high on the ships and the connection is much slower than on the shore. The best solution here is to use Zangi messaging app which consumes the least mobile data compared to other messengers. The connection on the open sea is made via satellite, and Zangi is one of the rare apps to work fine with satellite, 2G or slow Wi-Fi connection. So, Zangi Safe Messenger is a must-have if you want to enjoy calls with your friends or send photos from the ship and not go bankrupt.
Baggage allowance
You can pack way more stuff than you can on a plane. Cruise lines don't have such strict baggage policies as the airlines. There are no baggage fees or restrictions on how much you are allowed to bring. You can even bring some alcohol on board. But it is good to remember that even though you can take almost whatever you want you still have to carry your heavy luggage and find space in tiny cabins to keep your stuff.
Room service
Almost all cruise lines offer free room service so if you are too lazy to leave your warm bed you can get your breakfast in your room and only tip the delivery person if you want to. It is also allowed to bring your food on board. If you need a place to store them, ask your room steward to empty the mini-bar for you so you can keep your food fresh.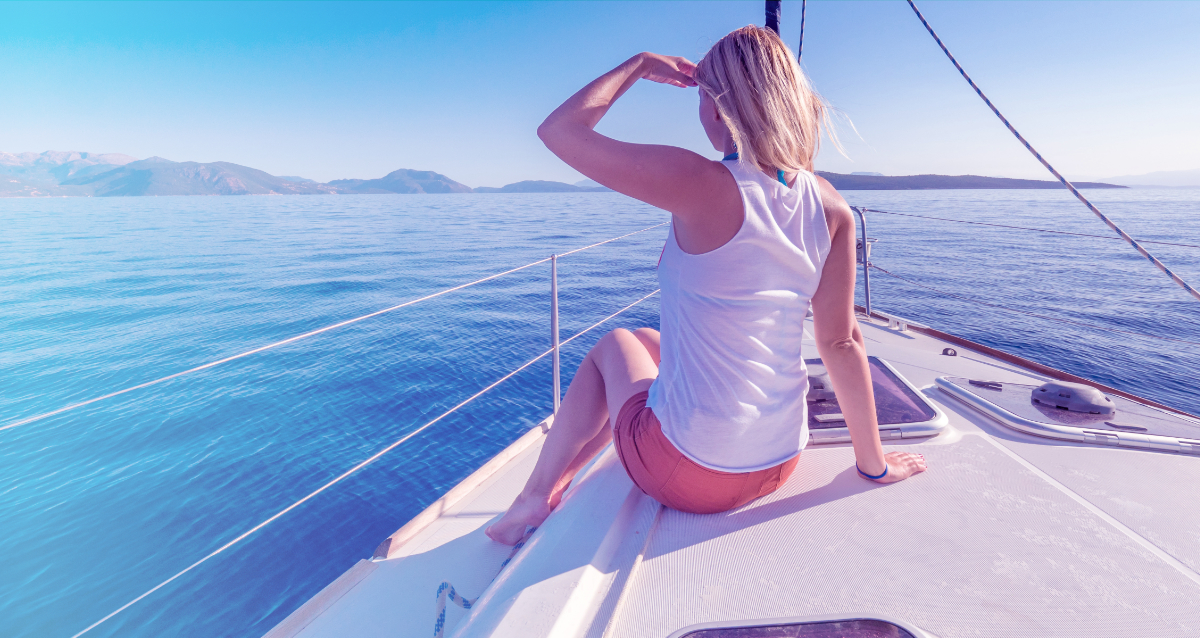 Drinks on board
If you like drinking, there are "all you can drink" packages which let you order around seven to ten drinks every day. The deal is good if you are ready to drink that much on every day of your trip. Another way to save on the drinks is to bring alcohol on board; usually, one or two bottles of wine and champagne are allowed.
Limited outlets
We have so many things that need plugging in: phones, laptops, cameras, curling irons, etc.. But cruise ship cabins have limited outlets, especially the old ones. It is a good idea to bring an adapter or two to increase the number of plugs available. If you forget to bring your own, ask your cabin steward whether they have any additional adapters or look for an extra outlet hidden behind the TV or in the toilet.
[Related: 10 Backpack Essentials I Carry with Me] [Related: How To Avoid Data Roaming Charges When Traveling Abroad]
Get on the ship faster
There are more cruise tips to share. People usually rush to board the ship right when the boarding window opens which leads to long lines. Showing up later actually can save you time and let you board faster. If you get to the port an hour before the boarding window closes you will spend just 10-15 minutes to get checked-in without having to deal with long lines.
Seasickness
If you often get seasick it would be wise to book a cabin as low in the ship and as close to the middle of the ship as possible. The middle of the ship moves the least. You can still feel the motion, but nausea will not be that bad as opposed to being on the other parts of the ship.
Free spa
One of the many perks you get if you buy an expensive cruise package is a daily ticket to the spa. But you can enjoy the spa free of charge if you attend their info sessions on the first day of the trip. Very often they offer some coupons or free spa sessions for their guests. If you decide to get a spa treatment, book it right away since they fill up quickly.
Do you have any creative cruise tips and ideas? Share them with other fellow travelers on our Facebook page or in the comment section below.

Subscribe to Our Newsletter