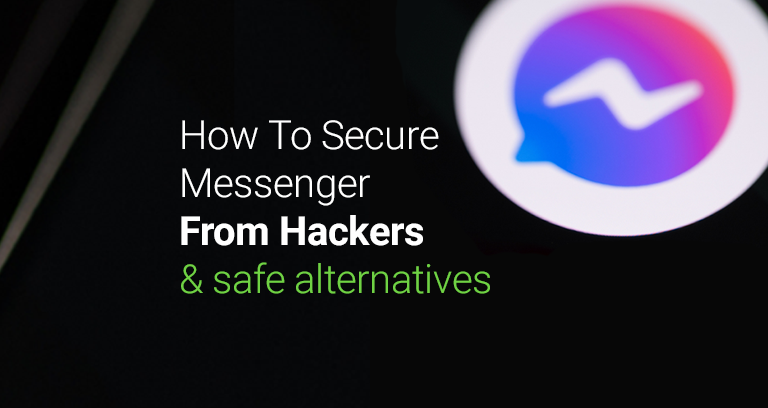 How To Secure Messenger From Hackers & Safe Messenger alternatives
Happening more and more nowadays, hackers are using Facebook Messenger as a soft spot to extort money from unsuspecting victims. It can happen to the best of us. Your friend, Caren, texts you asking for urgent financial assistance to pay for her medical expenses. And after you wire the money, you find the real Caren messaging you that a hacker had infiltrated her messenger and that I should not honor a funds support request from her. You have unknowingly sent money to a hacker!
The Surge in Messenger Scams
Facebook Messenger is one of the most popular mobile messenger platforms, and with popularity comes the cybersecurity risk. Messenger is also the home to relentless, sophisticated, clever, and daring attackers targeting all users. Moreover, the attacks happen almost every second. 
Type, "I was hacked on Messenger" on the Facebook search bar and navigate to the Posts bar. The number of complaints from Messenger users about different hacks will surprise you. As you notice, messenger insecurity threats are a menace living in our midst and should be addressed with uttermost seriousness.
And there is nothing worse than falling victim to a scam or not knowing how to protect yourself from it. The tricky thing about protecting yourself from scams on messenger is that it is not easy to filter out foes from friends. In Caren's case, it was hard to figure out that an enemy was disguised inside a friend's account. So the best strategy to pick friends from enemies is by following the words of Benjamin Franklin: "Distrust and caution are the parents of security."  
Tips To Secure Messenger from Hackers
We've gathered some of the most effective security tips to help secure messenger from hackers and protect yourself. These tips work well in unison. Instead of having one or two tips, we recommend you adopt all the security tips below.
Use Strong Passwords
One of the most effective security measures is using strong passwords. Security experts have put a lot of emphasis on this security aspect. In addition, they have a good reason for doing so. A hacker will use brute force attacks before moving to other forms of attacks. They execute the attack by trying out various password-username combinations. Hackers will have a very easy time if weak passwords secure your messenger. However, what defines weak and strong passwords? Strong passwords are defined by uniqueness, complexity, and length. Here are some of the characteristics of strong passwords.
A password should be used only once. The password you use on your messenger should not be used elsewhere.

It would be best if you changed the passwords frequently to keep attackers off the radar.

A password should be seven or more characters in length. The longer the password, the stronger it is.

You must blend characters when creating the password. Include numbers, letters, and special symbols. This makes a password complex and hard to crack.

Do not store passwords in your browsers. Also, it is not a good practice to let messenger memorize your password,
Use Two-Factor Authentication
Had Caren used two-factor authentication, attackers would not have accessed her messenger even if they had bypassed her passwords. However, what is two-factor authentication, and how does it work? Facebook allows users to use other authentication factors other than usernames and passwords. The additional authentication factor is referred to in technical terms as two-factor authentication. After you have authenticated yourself using a password, a verification code will be sent to your phone via message or email. There are also other forms of authentication other than using a code. You can use other forms of 2FA, such as secret words and biometric authentication. To enable the two-factor authentication feature on your messenger, follow below steps.
Open your messenger app and tap on your profile picture in the top left corner of the app.

Scroll down to account settings and select your account.

Enter your password to open the settings tab.

Tap on security and login and scroll down to use two-factor authentication.

Pick the alternative form of authentication and ensure it is turned on.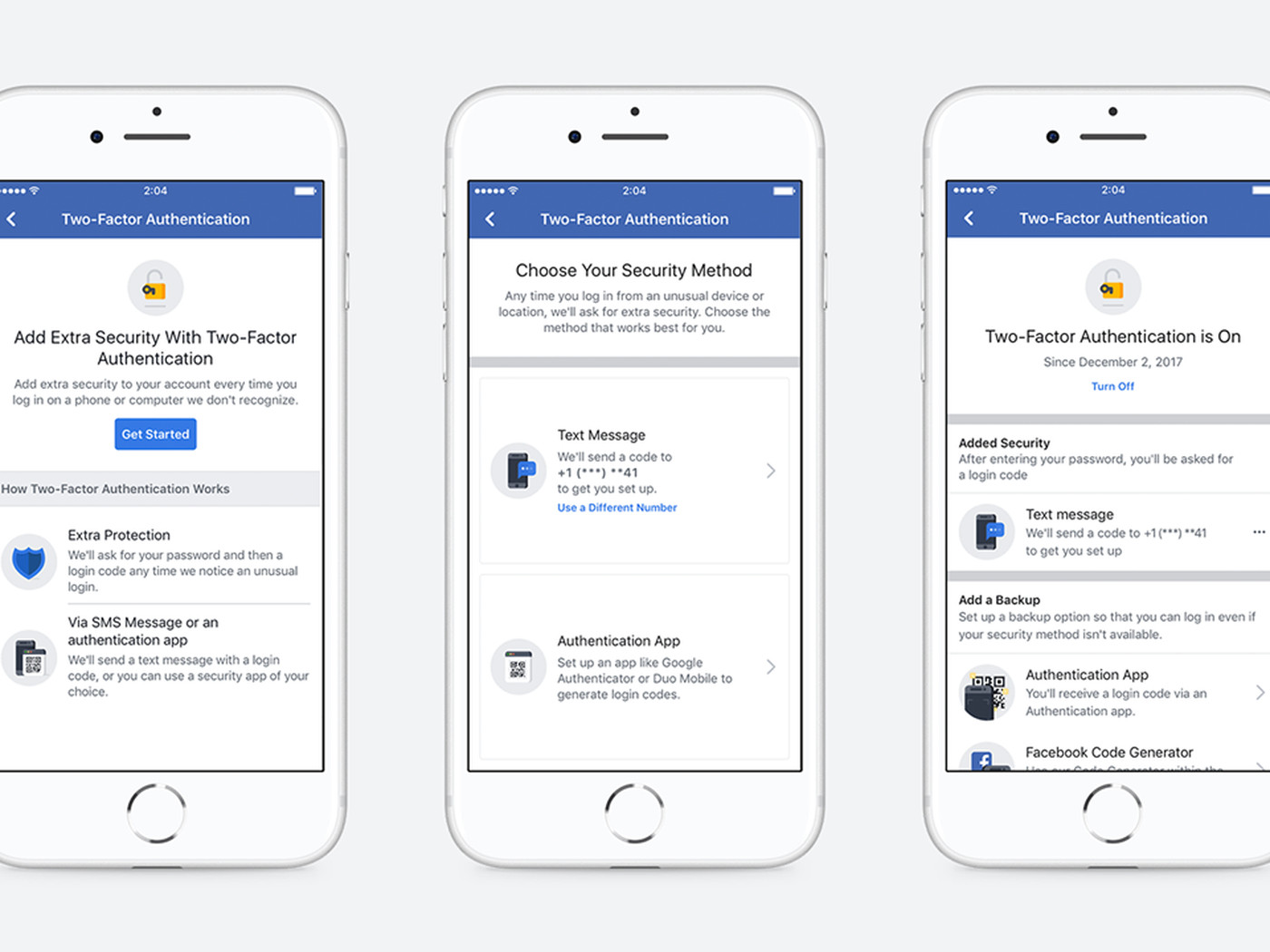 Ensure You Download the Messenger App from the Right Source
The security of your messenger app also depends on the source from which you download the app. It is wise to stick to the app store, play store, or Microsoft store when downloading the app. untrusted third-party app providers usually modify the app and miss security features that make the app vulnerable to attacks. Remember, this security feature cuts across all other applications. App developers have found a perfect way of establishing app validity and authenticity. They do so by including code signing certificates in their applications. In addition, in a world you can find a lowest priced or cheap code signing certificates in the market. Meta Platforms develop messenger, and you should check for such information during app installation. 
Block and Report Suspicious Accounts
The block button on messenger is not only meant for stalkers or a person you do not wish to talk to ever again. It is also meant for security purposes. Assuming you notice a doppelganger account that impersonates your friend's account, the best thing to do is to let Facebook know that the account is an impersonator. In addition, you do not have to text or call Facebook since blocking the account will do the task for you.  Facebook will review the report, take action against the impersonator account and help to reset your friend's compromised account.
End-to-End Encryption Messenger
One perfect way to secure Messenger from hackers is by allowing secret conversations. Messenger is an excellent messaging platform that offers this feature. The app allows users to call and chat with each other through secret conversations means it is end-to-end encryption messenger. However, the big question you wish to answer is how to enable end-to-end encryption on messenger. Here is a two-step procedure to initiate secret conversations on messenger. Step 1: Click on the profile of the user you want to have a secret chat with.  Step 2: Under more Actions, select the Go to secret conversation tab and start messaging. Secret conversations are safe from prying eyes and eavesdroppers who want to get hold of the communication as they travel between parties.  
Be Cautious When Sharing Personal Information
Let us face it- a hacker wants to target you via messenger because they want to extort money or information from you. They will lure you into sharing your personal information, which they will use for all sorts of malicious reasons such as privacy thefts or selling the information on the dark web. You should raise your eyebrows when someone asks for too much of your personal information from you. Before sharing your address, location, payment details, or social security numbers, you must ensure that the person requesting the information is what they say to be. Facebook now uses blue badges to show users that the account they are interacting with has been verified. You can also visit their pages to read the comments on their various posts. From here, it will be easy to decide whether the account is genuine or fake and know if it is a good idea to give out your details.   
Watch Out For Safety Notices
To secure messenger from hackers, in 2020, Facebook launched the safety notices feature that provides tips on spotting suspicious activities and ways to take action to report a suspicious account if you believe the accounts might be malicious. The feature has helped Messenger users keep their heads up and stay informed on the best messenger security practices.
Use Safer Messenger App Alternatives
https://zangi.com/news/en/secure-messaging-apps/ As much cautious as you try to be on Facebook Messenger, if you're a security-valuing user, who especially is exchanging important conversations, Facebook should not be your choice of messaging app. Facebook, even with it's security updates, has lots of vulnerabilities when it comes to security and privacy, especially since in its core Facebook is a big data-collecting giant.  The good news is that there are many safer messaging app alternatives, which are still easy to use and will provide peace of mind. Here are some of the top picks:
Zangi Messenger
In the age of big data, Zangi messenger app is one of the few messengers that never processes users' data, eliminating all security and tracking risks for users. By dismissing all ties to data processing, Zangi Private Messenger creates an extra layer of safety (compared to other secure messengers). Along with multi-layered encryption, Zangi also doesn't save communications history or store any data on its servers. The app leaves no traces on the Internet whatsoever. To avoid surveillance through phone number, Zangi has altogether opted out of phone number and email registration. Instead of filling out your personal info, you get a Zangi special private number to use only with the people you trust.  Platform is Available on: Android and iOS

 Signal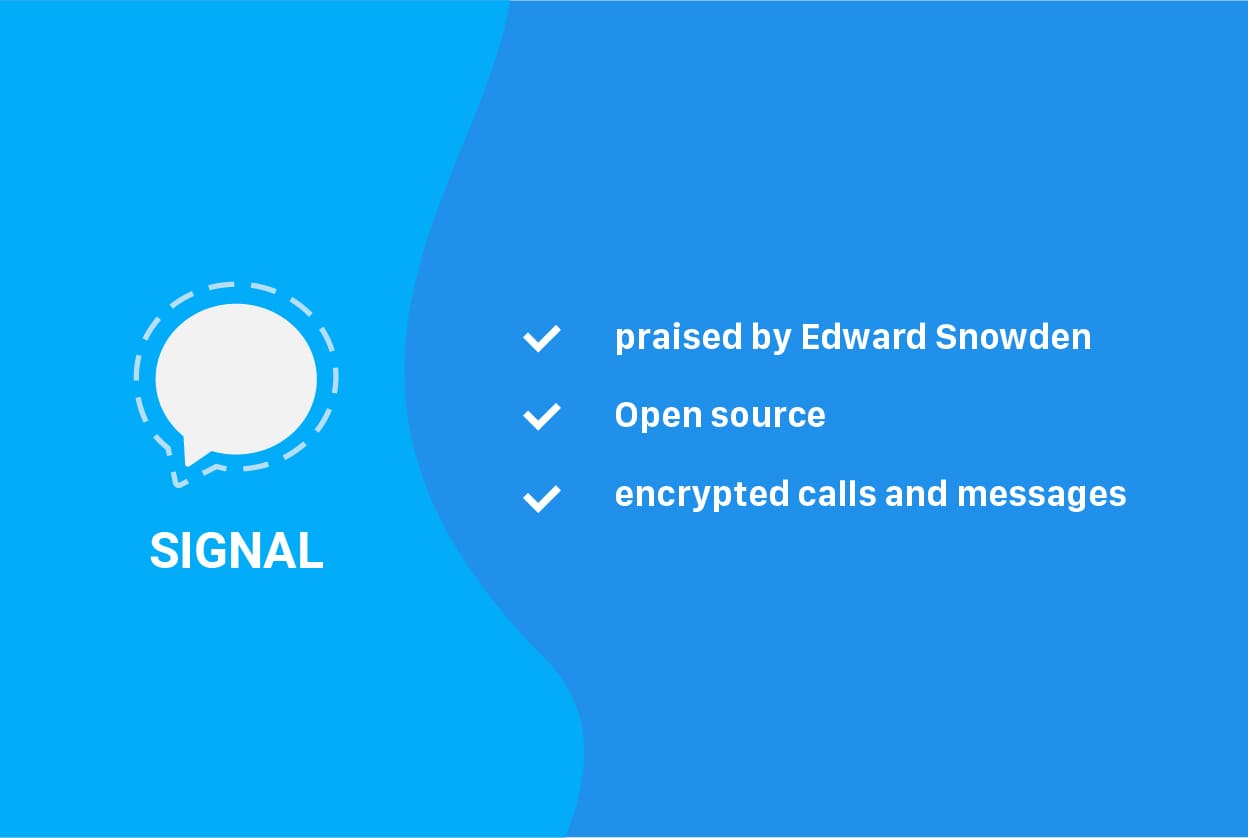 The trustworthiness of Signal has been praised by even former whistleblower Edward Snowden. Developed by the original developers of WhatsApp, these developers are proud to offer a product that will not be monetized with ads and fees. The app's code is completely open-source, by Open Whisper Systems, so it can be examined and viewed for research or to be convinced of security. Signal also verifies the identities of users to ensure that you're communicating with the right person. You can also make free encrypted calls worldwide, create encrypted groups and send files or attachments, to protect yourself against hackers. Signal is considered one of the most private and secure SMS/MMS apps available. Platform is available on: Android 4.0 or later, iOS 9.0 or later, Windows 7 or later (64-bit), MacOS 10.9 or later, Linux distributions supporting APT.
Telegram
Launched in the same year of the Snowden revelations, Telegram offers quality encryption and functionality. Telegram claims that all data sent through them cannot be intercepted from any service provider, but it's important to mention that their E2E encryption protocol (MTProto) is their own homegrown non-peer reviewed protocol that most encryption experts have not confirmed its security. Telegram also offers messages that self-destruct and a 'secret chat' option, in case you really want extra secrecy, but the extra secrecy is just End-to-End encryption. You have to opt-in for E2E encryption, which is not an optimal security feature when comparing secure messengers. Therefore, I would argue the convenience of Telegram's multi-device feature is more attractive than its security since the automatic syncing of messages between devices is not E2E Encrypted making it less secure. Platform is available on: Android, iOS, Windows Phone, Windows NT, macOS, Linux, Web platform.
Wickr
Wickr claims to have "military-grade encryption." They back this claim up since they are regularly audited by prominent information security organizations, who have verified their code and protocol. It's been growing quite fast and can support up to 22 languages. Wickr developers claim that they cannot read any messages sent through their app and do not store your personal images or messages anywhere. Another cool thing is that…wait for it…Wickr works with hackers, offering a bounty program, where hackers can make up to $100,000 by submitting problems of the service. Platform is available on: iOS, Android, Mac, Windows 10, and Linux operating systems.
Conclusion 
FB Messenger is a popular messaging platform, indeed, connecting you with people all over. However, it also connects you to hackers. You must know some of the best measures you should take to secure messenger from hackers, including safer messaging apps to consider as new communication channels.