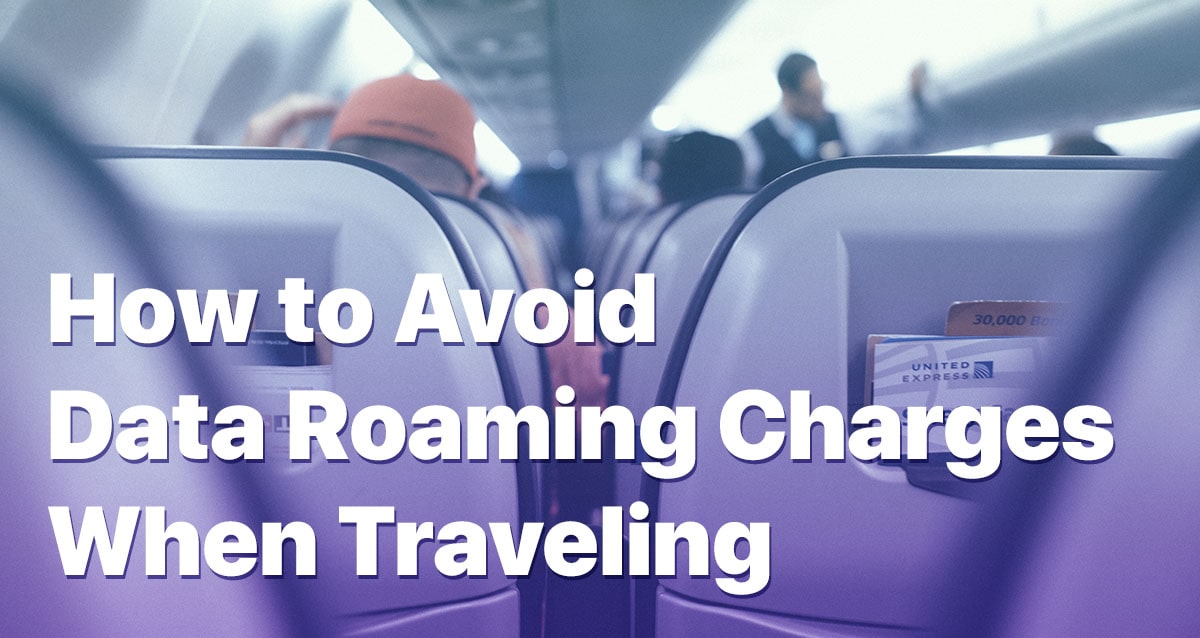 How To Avoid Data Roaming Charges When Traveling Abroad
To stay in touch with family and friends when traveling — most Americans are spending billions of dollars annually. Which is outrageous! We're spending way too much on cell service and international roaming when there are more affordable options on how to avoid data roaming charges. Data is expensive, especially when using it abroad. But to not break your bank, Zangi Private Messenger offers "low data usage" mode to save money — wherever you may be. Whether you're traveling, living abroad, on a business trip, or if you simply want to share what you're doing on social media, these tips will definitely save your pocket and will keep you from spending a fortune for future travels.
How to avoid data roaming charges and ensure low data usage
Use Wi-Fi Whenever You Can
In public areas, cafes and restaurants, ask for the Wi-Fi before even ordering. When booking a hotel, look for ones with free Wi-Fi. Booking.com, Airbnb.com and many other booking websites have filtering options for Wi-Fi. But just in case, you can also go into the reviews of the hotel and search for the word "Wi-Fi" on the page, and see if everything okay with their service. There also are many mobile apps available to find nearby Wi-Fi connections, for example, Wi-Fi mapper. And make sure to turn off your cellular data (data roaming and data sync) so only Wi-Fi connections will be able to access the internet using hotspots in your destination. Switch off your cellular data for each app manually. Or simply switch your phone to airplane mode to prevent background downloads and other internet-app activity and enable your Wi-Fi.
Free Texting And Free Voice Calls
You've probably noticed that everything is shifting to data. Messaging and voice and video call solutions are using the new trend – DATA. The best way we suggest how to avoid data roaming charges is if you combine data usage with Wi-Fi. In this case, you'll be able to call, video call and message absolutely free. So which apps are the best for Data Usage + Wi-Fi? Well, there's Skype, that you're probably familiar with. But there are also more modern messaging apps that are designed for low data usage. A great low-cost alternative is Zangi Messenger, which consumes up to 6 times less data than other messengers. And it works with really poor (2G) internet and slow WiFi, great for your wild travel experience. With this solution, you will not need to pay a fortune on voice or video calls.
Check Your Roaming
Before you head out the door, try researching how to avoid data roaming charges options of your phone carrier on their website and decide whether it is cost-worthy to subscribe to any of them. Roaming charges usually vary a lot depending on the country you're visiting.  If you are lucky, there might even be country-specific plans that can lower costs. With a decent data international plan (3G), you can get instant access to texting and call for free. And luckily, most of the mobile providers, both in Europe and in the U.S. are starting to offer a whole bunch of different international roaming plans.
Purchase A Local SIM Card
You can purchase a prepaid international SIM card. One of the popular ones is World SIM, through which you can still use your existing number. Or you can purchase a local SIM card in your travel destination and use your phone on the local network. You'll have to pay a few dollars for the SIM card, but typically you can get good local pre-paid rates this way. If you buy a local SIM card you can also make calls with messenger apps. And you can spend much less data after activating Zangi's "Low Data Usage" mode. Zangi gives you the opportunity to make up to 7-minute calls and use no more than 1 MB of data, so you can go anywhere anytime and stay in contact without feeling a chill with every megabyte wasted with regular data roaming.
Save Web Pages And Maps
You can use travel apps like Pocket to save offline copies of web pages, videos, and articles to look at them later without having to use your data or internet. Also, save an offline Google map of the area you are traveling to and use it when needed. Or you can even download an offline navigation app to benefit from route planning and voice navigation.
More Tips:
Before your trip, reset the data usage meter in your smartphone's settings to zero in order to monitor your data usage (found under the device settings.) Also keep in mind that even if you turn off data roaming and data sync, third-party apps can still turn these back on. Therefore, you need to be sure you don't have any apps installed that will override your data roaming settings. Put your phone on Airplane Mode if you just want to use Wi-Fi access. F or more tips on how to avoid data roaming charges when traveling, make sure to follow us on our social channels: Facebook or Twitter.

Subscribe to Our Newsletter