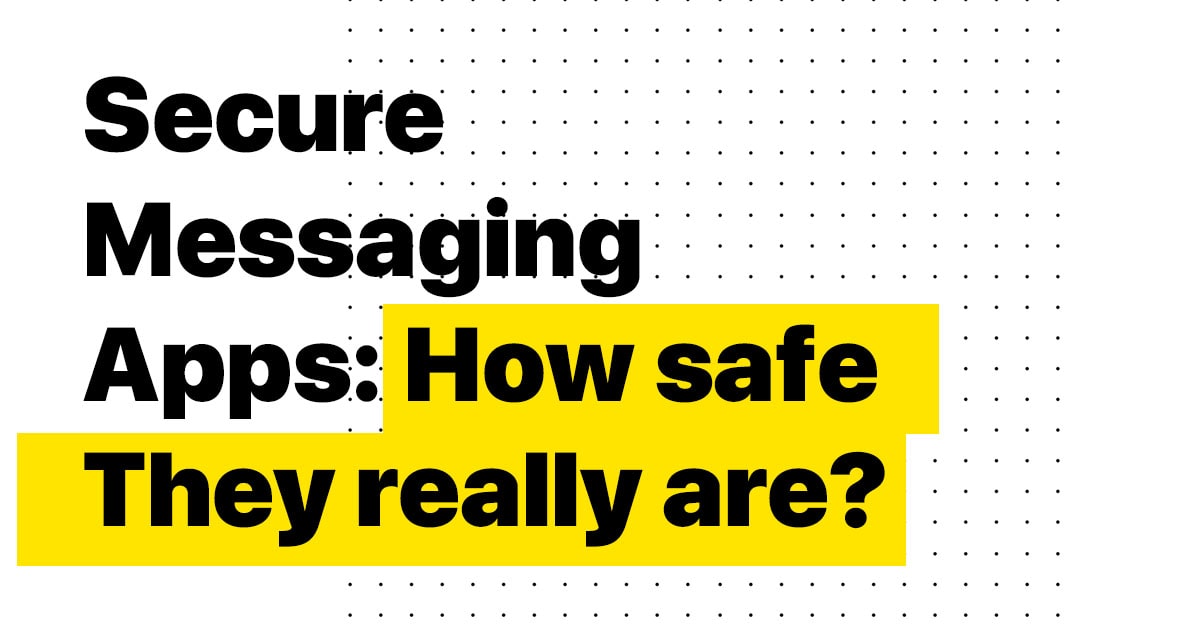 Secure Messaging Apps: How Safe They Really Are?
Updated March 12th 2020
Raise your hand if the current laws related to privacy protection do not seem to be good enough for you. We are all in the same boat; in a search of secure messenger apps, we switch from one messenger to another. And every time we get disappointed when learning about another data scandal. Very often, we take the security of our communication for granted until something happens. Even if you think you have nothing to hide, you don't want anyone else to have access to your private photos or messages.
How To Evaluate The Security Of The Messaging App You Use?
Most of the popular secure messenger apps turn out to be not as safe as they are claiming to be. They either sell our private data to a third party or the app gets hacked and as a result, we share our private information without even realizing it. To avoid this kind of situation use a messenger that is encrypted and does not store your personal data on its servers.
Look For a Serverless Messenger
If the messaging app is serverless, it can provide the highest level of data security for its users. Serverless messengers do not store your data anywhere and those are considered to be one of the most private messaging apps in the world since no third party can ever get access to users' communication history.
Encryption
Once your messages are encrypted, it becomes easier to keep the content of your communication away from wrong eyes. Your messages get encrypted the moment you send them to your friend and are decoded once the recipient opens the message.
Which Are The Top Secure Messenger Apps?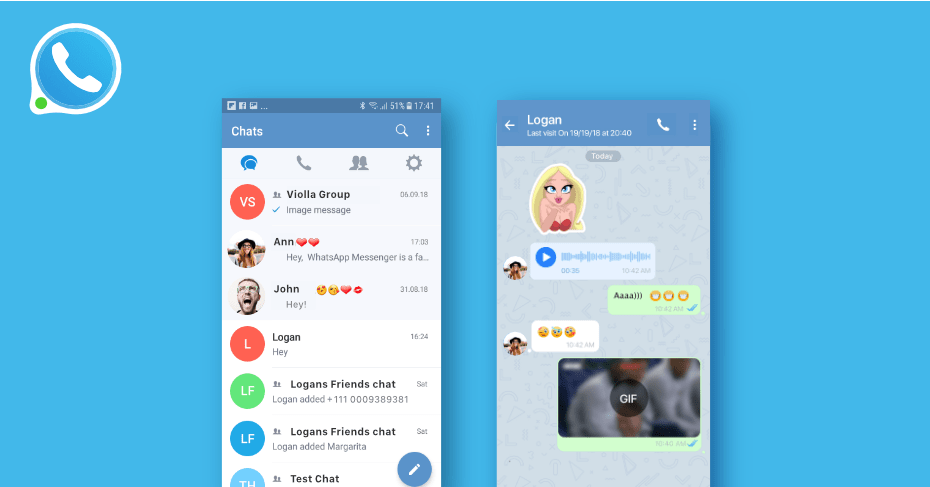 Zangi is a serverless and one of the most reliable secure messaging apps in the market. Thanks to its decentralized concept, this messenger does not store your communication history on the servers. If you delete one of the sent messages, it can not be restored by anyone even by Zangi team. The app is double secure since the messages you send are encrypted. Zangi is not only one of the most secure messenger apps but it is the only safe messenger out there. Another reason Zangi is the best option for you is that it's available in any country even in the countries where all the secure messengers have been banned by the Government or local telecommunication companies.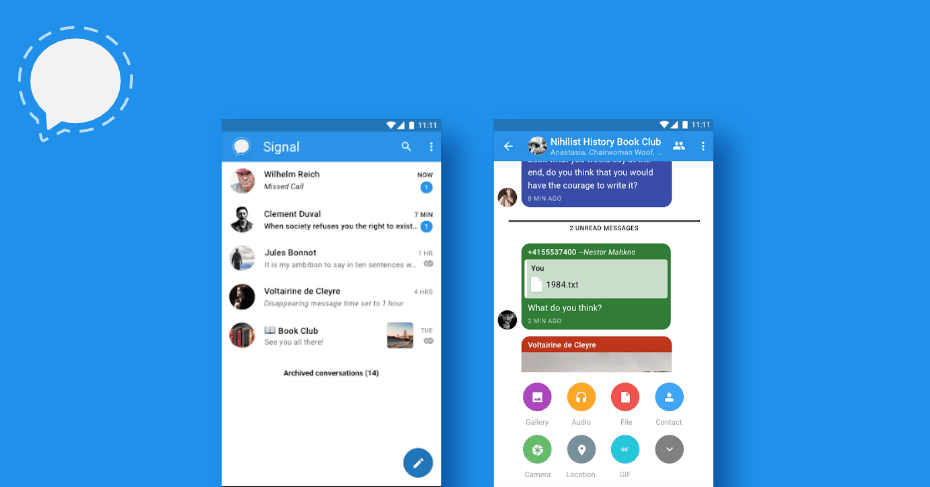 This is another privacy-focused messaging app that has decided to open its source code for everyone. All the conversations are end-to-end encrypted and no information is kept on the servers for long. When the recipient receives the message, it is deleted from the servers. Signal also lets you disable the screenshots. No one will be able to take a screenshot of your conversation before you delete your messages. Plus, like Zangi Safe Messenger there are no advertisements in the app but the overall interface of Signal is odd.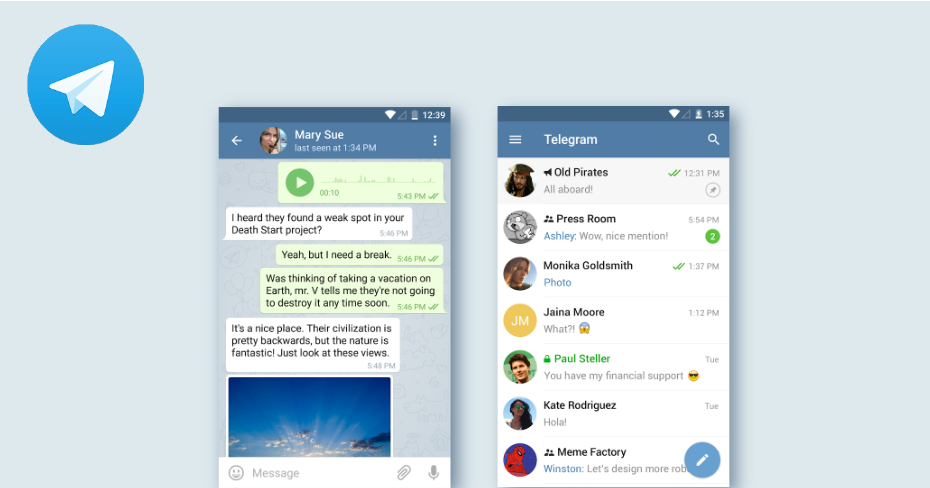 Telegram is also a secure messenger apps with a focus on its secret channels. The problem with this app is that it only uses encryption when you choose the "Secret" mode. This means if you send a message without changing anything from the settings, your messages can easily be read.
If you text via Telegram your messages will be kept on the servers or so-called cloud. So, Telegram holds the encryption keys and can access your conversations which they claim is a good thing since you can synchronize your conversations between devices. But here where Telegram loses points as secure messenger apps.
Another major downside is that the app has been banned from a number of countries across the world. Now you know how to check for yourself how each messenger is secure and what are the weak sides of the top secure messenger apps. The most important is to look for messengers working with the serverless and encryption model like Zangi which has proven to be the only safe messenger available to everyone and everywhere.