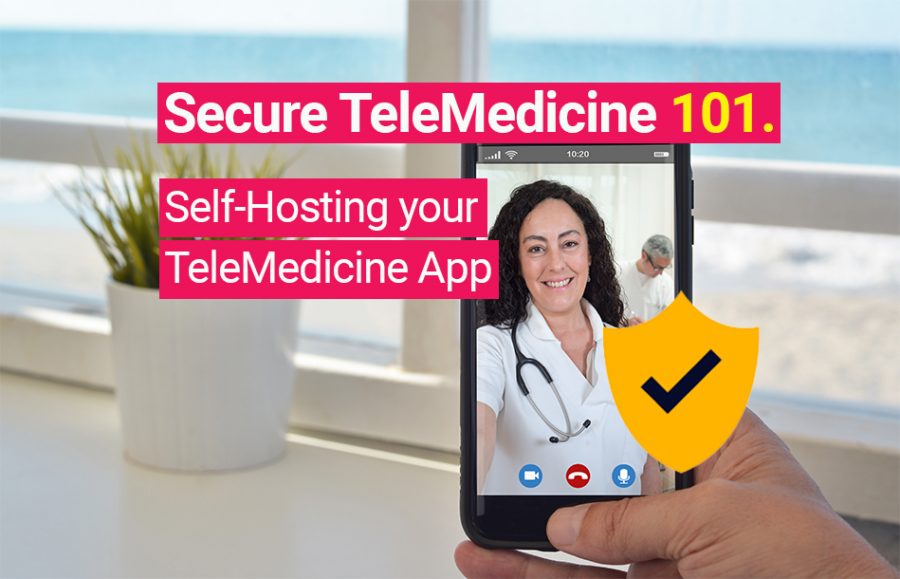 Secure TeleMedicine 101: Self-Hosting your TeleMedicine App
With confidential doctor-patient information being communicated via Telehealth technology, information protection has become a top priority when choosing secure telemedicine software. There are 3 levels of software security types EVERY healthcare provider should be well-informed about when choosing a Telemedicine software for themselves: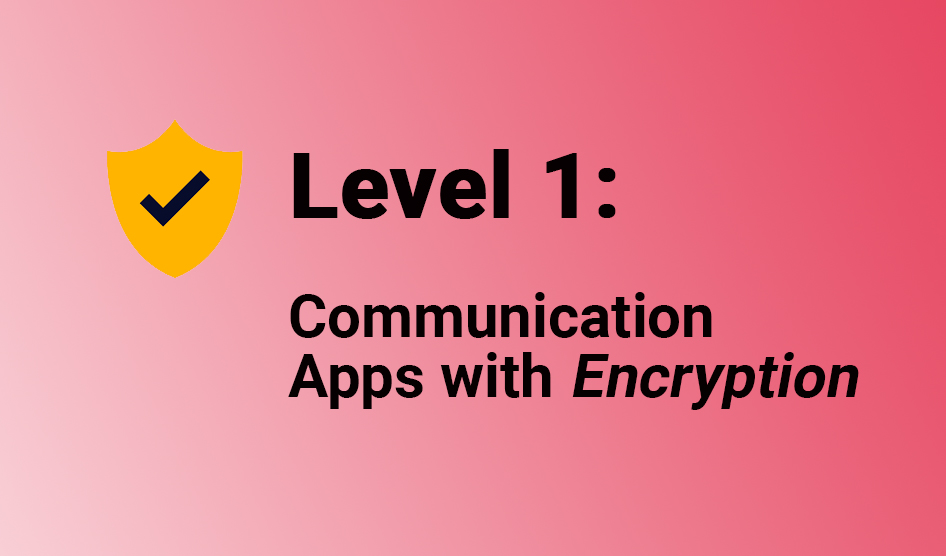 Level 1: Communication apps with Encryption
Going for Skype or WhatsApp to quickly communicate with colleagues, doctors or patients is actually very risky. Why? Because, 1- these messengers are usually not secure, 2- they've experienced many data breaches in the near past  3- may not even be encrypted.
[Related: Solving the WhatsApp Problem in HealthCare]
So can I still use encrypted messengers? 
Well, it's not enough to be labeled "encrypted".  There are so many types, algorithms, and levels of encryption. And for complete protection and fully secure telemedicine: multi-layered encryption and a combination of many other security measures are actually needed. So if you're not well informed about the true security of the app, then it's not enough to put your trust on such apps.  For example, some important encryption types include: [this might get technical] 
encrypted proprietary handshaking mechanism: for encrypting authorization and session key exchange

dynamic channel encryption: for encrypting each session and data transport

end-to-and encryption, so that only the recipient's device can decrypt and many more…
Also, some messengers say they have end-to-end encryption but they might just be encrypting messages and not calls, or the encryption might not be activated by default, etc. And there defiantly is more fine print that you might miss, especially if you're not specialized in understanding encryption.
What are some proven, secure messaging apps I can use? 
If you're not ready to buy telemedicine software just yet, here's a list of safe messengers. But it's still recommended to use software, self-host and be HIPAA certified, more than to use messenger apps, in general. But here are secure options if you're interested:
Zangi Private Messenger

Thanks to its decentralized concept, this Zangi messenger does not store your communication history on any servers. If you delete one of the sent messages, it can not be restored by anyone, not even Zangi. The app is double secure since communication is encrypted with 3 levels of encryption.

Signal

All conversations are end-to-end encrypted and no info is kept on the servers for long because once the recipient receives the message, it is deleted from the servers.

Wickr Me

Wickr employs multiple layers of encryption to secure your data and messages, both at rest and in transit, including cryptographically hashing your Wickr username, application ID and device ID. All user content is wiped from your device once it expires. And your UDID (Unique Device Identifier) is never uploaded to our servers so you are always anonymous to us.
Bottom line (Level 1: Communication apps with Encryption):
Encryption is not enough to be called fully secure.
Firstly
, several layers of encryption have to be combined for full-grade security,
secondly,
your data is still on a 3-rd party server so it's still vulnerable to internal or external risks,
thirdly,
apps like these often leave backdoors. 
DO:
Do look for End-to-End Encryption and data safety in a communication app. Go for
proven, secure messaging apps
or specialized secure TeleMedicine software.
DON'T:
Don't grab a Skype or WhatsApp just because you already have the apps on your phone. Especially don't use them to talk to patients.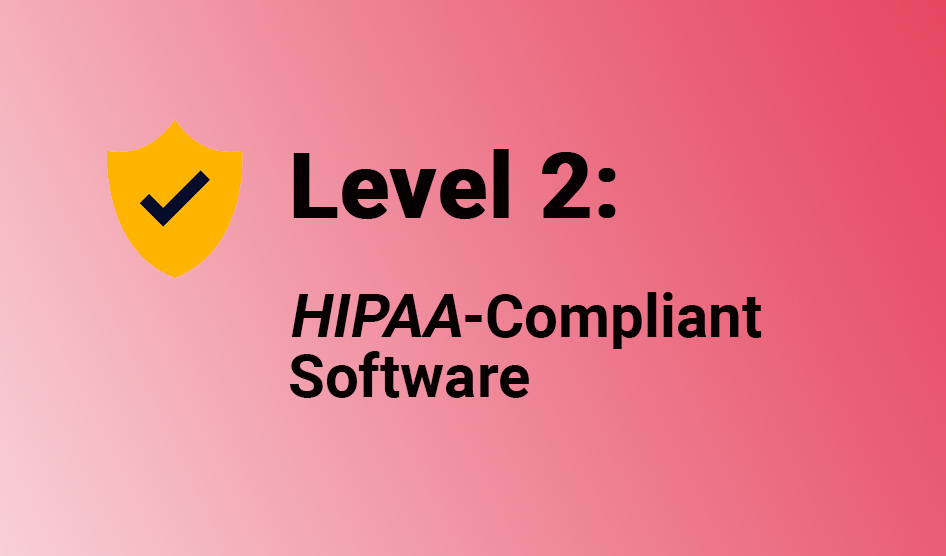 Level 2: HIPAA-Compliant Software 
All software used for secure TeleMedicine have to be HIPPA compliant — which is regulated by the Department of Health and Human Services (HHS) and enforced by the Office for Civil Rights (OCR).
What is HIPAA compliance? 
HIPAA compliance is the safeguarding of Protected health information (PHI) that healthcare organizations must implement into their business in order to protect the privacy, security, and integrity of protected health information. Common examples of  Protected health information include names, addresses, phone numbers, SS numbers, medical records, financial info, and facial photos. 
Who needs to be HIPAA compliant? 
Everyone. Not only does the secure telemedicine platform need to be compliant, but all providers, patients, and staff using the tool also need to ensure they are in compliance with HIPAA. This shared responsibility can be formalized through a business associate agreement (BAA). The agreement is a method of sharing the risk and is a promise of accountability if a HIPAA breach takes place.
What are some HIPAA compliant software?
Doxy.me

Free for limited services

The solution has a free option and it's easy to use, but user reviews mention that calls drops if the internet isn't strong enough.

Thera

$30/month

This solution is focused on mental and behavioral health, especially practice management for small to medium organizations. 

TheraNest

$38/month 

Is great for unlimited users, storage, and support. It's specifically tailored for mental health applications and can add addons. 

SimplePractice

$39/month

Practice management platform for small businesses in health and wellness. Includes features such as free appointment reminders, mobile app, e-claim filing. 

Zoom for healthcare

$200/month

Consistent, high-quality video. Commonly used in webinars.

VSee

$199/month

Used by large organizations. Optimized for areas of poor internet service.
Bottom line (Level 2: HIPAA-Compliant Software):
HIPAA compliance is mandatory safeguarding of confidential health information and secure TeleMedicine.
The penalties for noncompliance can range from $100-$50,000 per violation, with a maximum penalty of $1.5 million/year.
DO:
Do definitely go for HIPAA-compliant software. Do make sure to ask providers about their policy on signing a BAA before agreeing to work with them.
DON'T:
Don't forget to make sure everyone involved is HIPAA-compliant.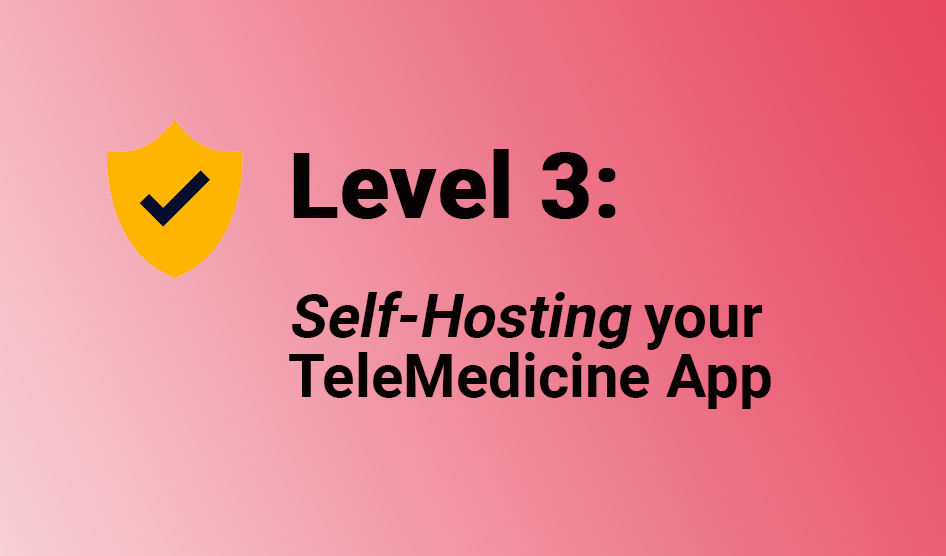 Level 3: Self-Hosting your TeleMedicine App
A new growing practice for ultimate privacy: is self-hosting your telemedicine app: all data will belong only to you, and you don't have to rely on another system. By white labeling your app, you'll get a ready-app, under your brand name and customization. 
Benefits of hosting your own secure telemedicine app
No Reliance on 3rd Party Systems
When delegating your data and privacy to global market leaders like Google, Facebook, Telegram or using TeleMedicine software, it means that any internal/external risk their system will directly impact your communication system. But with your white label Telehealth app, when hosting on your own servers or cloud, no leakage or platform shutdown can put your communications or business at risk. Everything (data and conversations) will belong to you. In terms of privacy, that's the maximum level – not relying on anyone else.
Have a solution that's not only HIPAA compliant, but that also fully protects data. Secures all-important business data & confidential patient and healthcare information, and ensure that intellectual property and R&D information are kept safely within the company, by storing everything on your own company servers. Also, have strong encryption that'll safeguard businesses of doctors and employees of healthcare and pharmaceutical.
Brand Recognition & Trust
Show your patients what they mean to you, by providing them with a value-add app that allows them to talk directly to you, without having to worry about security access codes or costs. Have patients choose you over other institutions, and have them trust and value your hospital/organization knowing you have your dedicated application, while others don't. Having a branded, dedicated app adds professionalism to your name. And it'll look like the app was built by you.
What to look out for when choosing a white label telemedicine app
Choosing to self-host doesn't mean automatic security. It DOES mean you're separate from the provider of the software (you're private from their problems and risks) but if the system you're hosting has any kind of vulnerabilities, then hackers can still enter in. That's why when choosing a communication system, look for secure and trusted systems to invest in. Also, make sure they're HIPAA-compliant. 
[Related: Create Your White Label TeleMedicine App]
The Best White Label, Secure TeleMedicine Apps
Secure messaging, file transfer, and voice and video calling- specialized

App made specifically for you, with your logo, features, and branding.

Depending on your preferences, your apps can be incognito or published on Google Play and the App Store.

Add special security algorithms and keys to the source code.

Deploy media servers on your side or cloud, separate from 3rd parties. Your software work only with your IPs and domains.

You get a web dashboard for the full management of your users and team.

Scale up to millions and billions of users and withstand high loads of activity with no problem.
Platform integrated with features and functions you need to practice almost any form of medicine.

They give you the technology to fully virtualize your clinic.

One intuitive interface which enables efficient, easy-to-use virtual visits.
A white-label, patient-engagement, Telemedicine mobile app that helps grow your medical practice revenues and personalize patient care

PHR & health data and appointments

Get health monitored

Receive e-Prescriptions

Your branding, your app, for your practice. 

Patient Appointment Booking

Text Consultations

Secure Telehealth and Video Consultations
Bottom line (Level 3: Self-Hosting your Secure TeleMedicine App):
Secure, HIPAA-compliant telemedicine software are a great choice for healthcare organizations. But to fully be private from other system providers (their server risks, risks of any problems, leakage, government interference or shut down), you can self-host your app on a secure system. All data and conversations will then be under your control, and you can have full peace of mind. But be sure to choose a fully secure, system as a white label.  
DO:
Do choose secure communication systems to white-label and self-host. But also ensure your cloud and servers are protected too, before starting. Ask if the system they're providing is HIPAA-compliant. 
DON'T:
Don't white label any random messenger you find. Don't forget to test their public app versions (showcases) before purchasing.
Get in Touch
Send us a note using the form below and we will get in touch with you shortly.