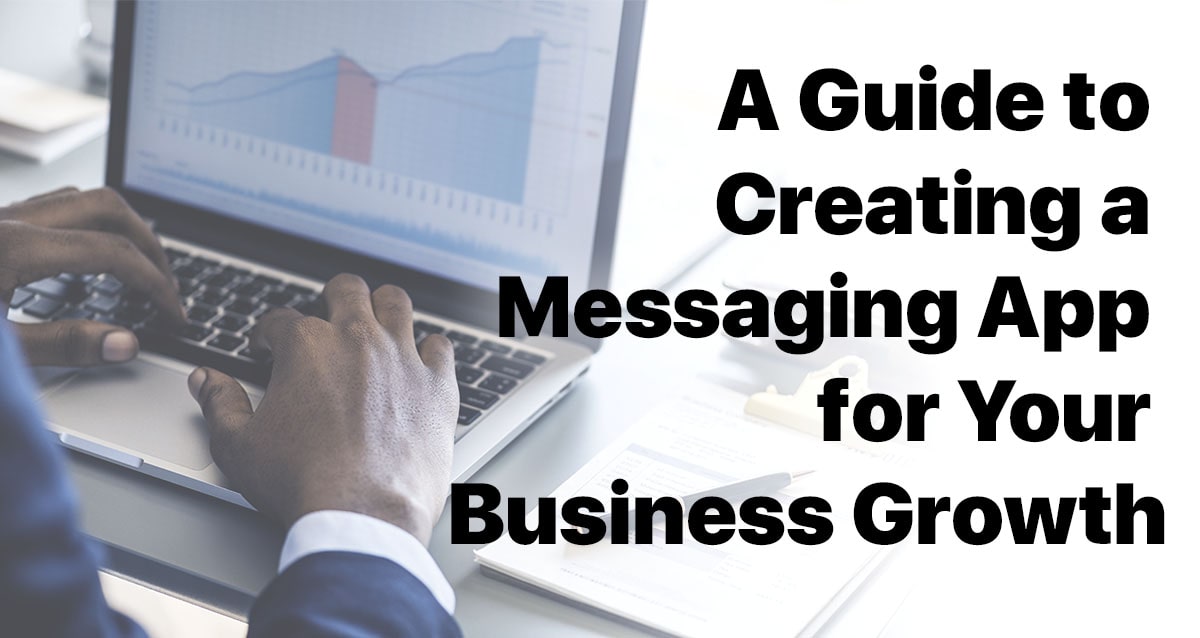 How To Create A Messaging App For Your Business?
Businesses of every kind —be it e-commerce, healthcare, online retail or even gaming — help people connect with each other around a common topic or goal.
But the problem with some of these platforms is that they don't have a proper communication channel, like a messaging app for your business to go hand-in-hand with their business goals Left with no options, businesses, and communities are often left spending lots of time and resources on social networking or on the creation of other communication or collaboration platforms, which is very costly and time-consuming.
The best solution is to create your own, reliable messaging app for your business with White Labeling.
By creating your own messenger, you enable your users and/or work staff to connect and communicate with each other, which will consequently raise user engagement. And the best part is that you don't need to do everything yourself. There are messenger apps that provide what's called White Labels, which is basically a ready-platform customized to your needs.
What are the Advantages of Having Your OWN Messenger for Your business?
It's all yours!
You can take full control over who has admin permissions, you can create groups (and let your users create their own groups!). Easily send out notifications, block people, monitor sales, and expenses, look at statistics and manage and monetize through your management business panel.
Create and Engage Existing Users
With your business messenger app, you can integrate all existing users, groups, channels, admins and more, and create a new user base. Give your users a platform for interactive communication. Collaborate and engage via secure messaging, voice and video calls, group chats, sharing files and more.
Monetization and Promotion
Have great news or an update? New blog or product to promote? You can send out bulk notifications directly to your audience (your users or interested people). You can post news, promotions, or content related to your brand, directly to your target without having to look for them from other platforms and social media. And with your own business messenger app, you don't have to look left or right, you can make sales directly within your application.
Customization
Need Customized Stickers? Want voice calls but not video calls? Customize and change everything and anything you want according to your needs and wants for your specific business.
Be Sure that Your Confidential Info is Safe and Secure  
When communicating, people inside the business exchange very confidential data. And if this info is leaked, this can put the business under great risks. With your own messenger, you can create your private messaging solution to fully ensure safe communication.
What is Meant by Safe?
You can easily make your messages encrypted (if you want), so no one can access or read them. With Zangi's White Label, you can create your own business messenger, that will fit your business needs. And if in the past, you thought to create channels inside another messaging system, like Telegram or Viber was effective, think about what will happen to your data and user base if the server suddenly shuts down or is banned, or starts selling and leaking data. Sadly, you will lose everything.
Why Pick White Labeling to Create a Messaging App for Your Business?
Overall, white labeling is a good solution for businesses or entrepreneurs to fit the needs of their clients by providing a high-quality personalized product. With Zangi's White Label, you can directly put your label on your messaging app and create an independent messenger.
Advantages of White Labeling 
Satisfied Clients
Your app-users will not even guess whether the messaging app has been white-labeled (created by another company) or developed by your company. If you opt for Zangi's White Label solution, people will only see your branding and your logo.
Saves Time and Money
Developing a messenger or any other application takes months and sometimes even years, and hiring high-quality professionals is very costly and time-consuming. And in the end, after so much work, you might come not even come up with a quality, working end-product. White labeling saves a great amount of developing time, resources, and the risk of your development failing. Your valuable time can be spent on more important tasks.
Safe Platform and Risk-Free Process
With white labeling, you just pay for quality work and in the case of the Zangi Messenger Platform, you also get a serverless and highly private system to keep your business data safe. If something goes wrong with your business messenger app, the support team will take care of the quality and troubleshooting in a short amount of time.
Contemporary User Experience Guaranteed
While you're still struggling to create a messaging app for your business that actually works, white labeling solutions are on a whole different level.  They already have ready-developed content and interface elements to ensure you achieve your success criteria. They have already tested writing and design regularly to save your organization time and money in the long run.
Interested in creating your own messaging app for your business purposes? Visit our website or contact sales@zangi.com for any questions or clarifications of the process of white labeling.
Get in Touch
Send us a note using the form below and we will get in touch with you shortly.