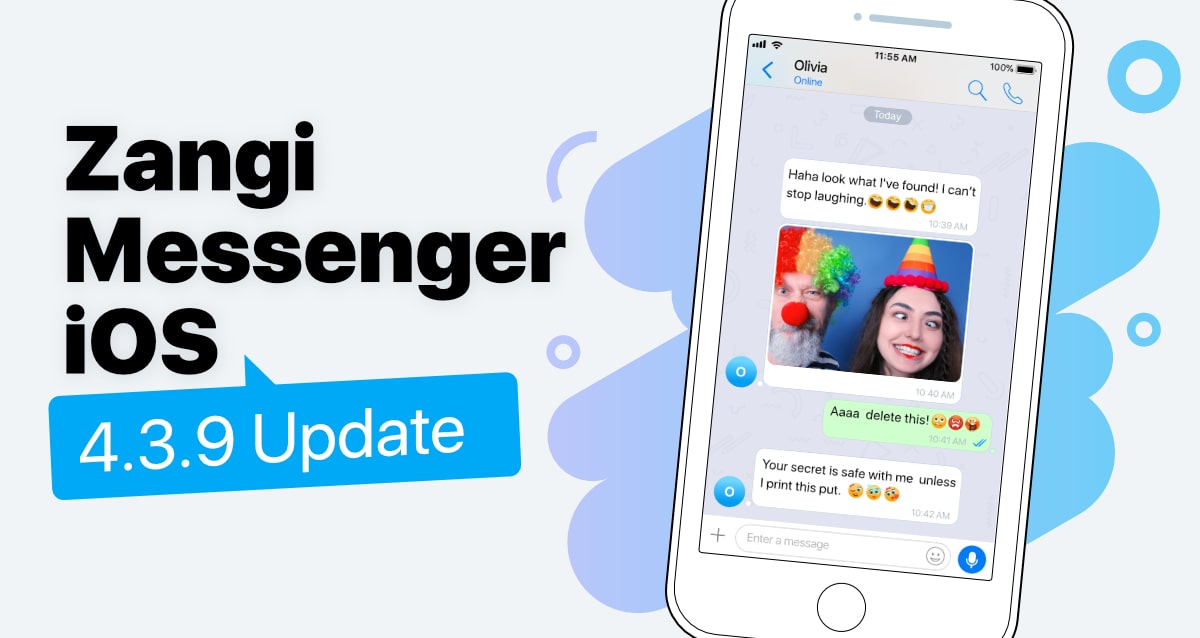 Zangi Messenger iOS 4.3.9 Update
Have you been following our updates? Did you know we have a huge list of new features and improvements? If not, here is the complete list of updates and changes for Zangi Messenger iOS users.
What can only Zangi Safe Messenger offer?
Send Contacts
Almost all the modern messengers have this feature. You simply send a contact (name+number) to your friends. But we took it one step further, and now if you want to send a contact but you have saved the contact as "Don't Answer" or "Antony Bank", you can edit the name of the contact before sending it. You can also choose between several phone numbers under one contact name. No more awkward situations.
By the way, this feature will soon be available for our Android users as well.
Forwarding
Now you can select one or more contacts and even group chats to forward your messages to. Isn't that exciting?!
File Sharing
You can send any type of file vie Zangi Safe Messenger. All you need is to tap on the "+" icon inside the chat and then tap on the "Attach" icon.
Search By Contact And Date
We have made it possible to search by contact and date in group chats and by date in one-to-one chats. This makes it easier to find a specific message sent on a specific day.
Automated Recording Of Voice Messages
We have a magic trick for you: once you open the chat and bring your phone close to your ear, Zangi automatically starts recording your voice message. The recording stops when you put your phone down. Before sending the voice message, it is possible to listen to the recording or delete it.
What Else Have We Changed During Zangi Messenger iOS 4.3.9 Update?
We have added a dozen new chat backgrounds
We have improvements for those who use Zangi on their iPads
All the bugs were fixed and the overall performance has been improved
Contact "Info" and "Keypad" screens design
Location sending and viewing experience
Spanish language support
We Still Have Some More New Features!
Animated GIFs
Now you can use animated GIFs in your chats by choosing from the trending list or typing any related keyword to find the GIF you want.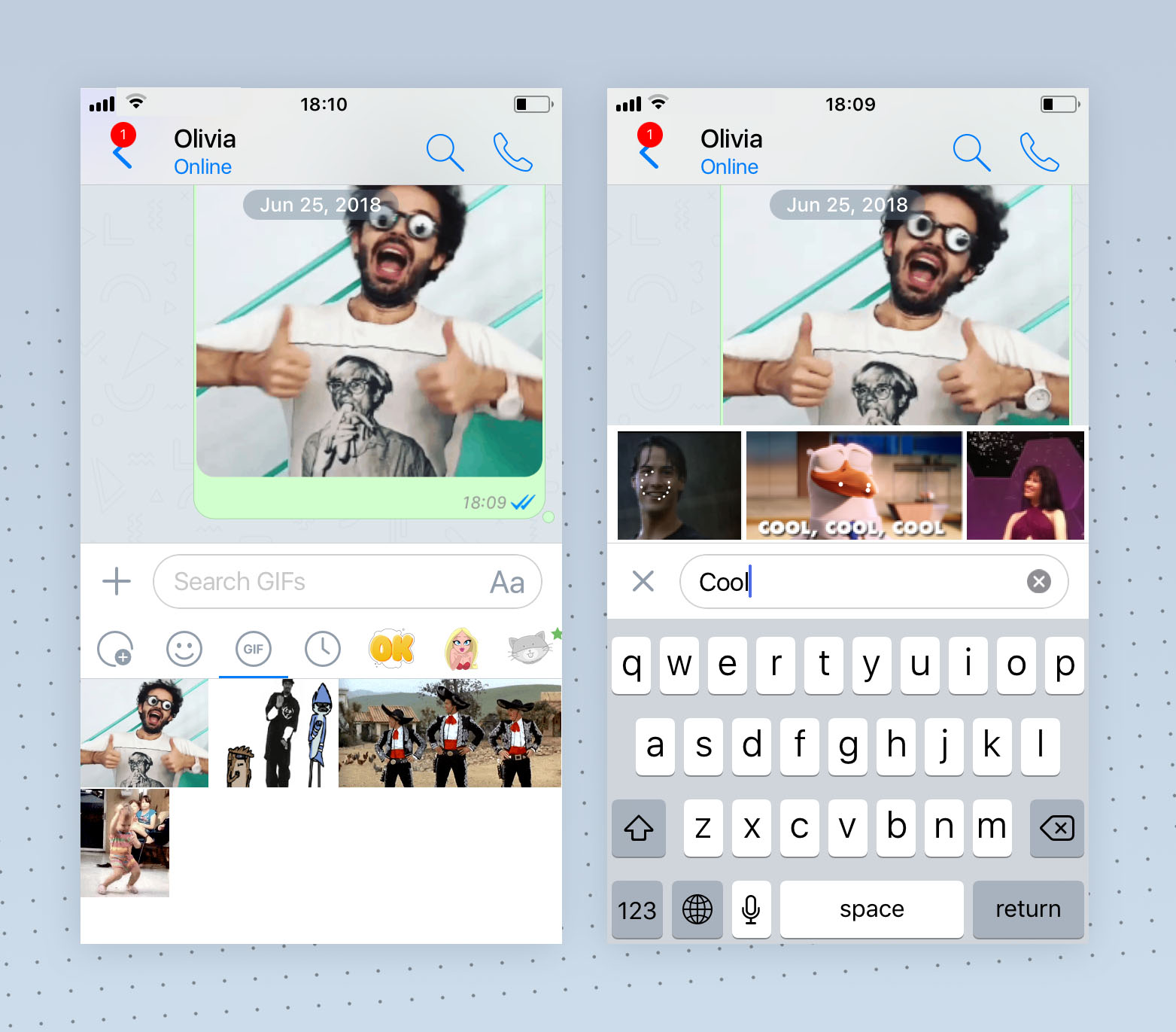 Voice Quality
This is a game changer! We have stepped up our game, and now you can enjoy noise-free audio and video calls and even make international HD calls.
[RELATED: A Mobile Dialer That Works With 2G Connection]
Sending Files From Other iOS Apps
You can send any type of files via Zangi Safe Messenger from other iOS apps using iOS "Share" action popup dialog.
This is far from over, we are not going to stop on these changes and improvements for our Zangi Messenger iOS users. Enjoy our new features and wait for more exciting news from our team.