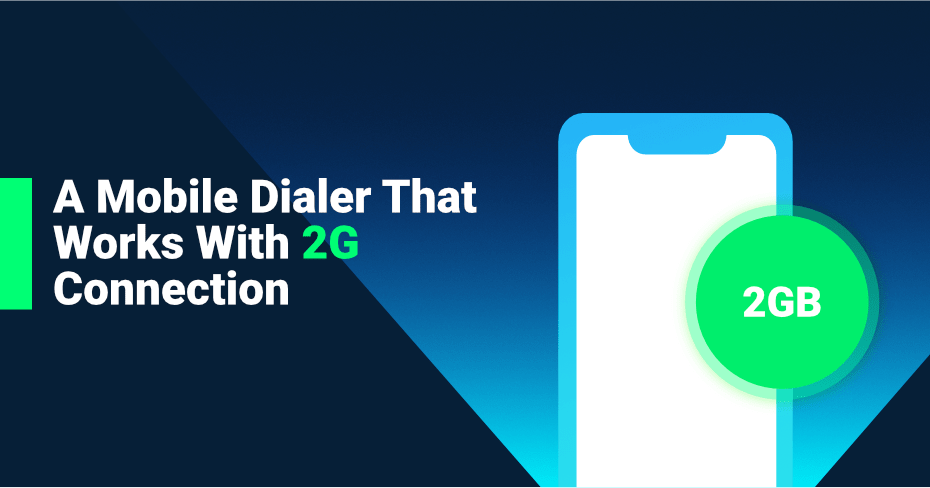 A Mobile Dialer That Works With 2G Connection
The age of digital communications and virtual reality – this is how the age we live in is called! Today, the world is characterized by connections, most of them virtual, and these connections support the network of people. Not only people are supported by the technology and telecommunications, but they are also vulnerable without them; poor connection can result in seclusion, anxiety of falling behind the changing world, and inability to connect with people on remote distances through a mobile dialer.
To support the networks and keep them secure and stable, internet connection is very important. Its quality impacts the quality of communication; poor connection and disruptiveness of messages/audio- and video calls can have a negative impact on the communication efforts since most of the real-time communication applications require at least 3G connection to be able to guarantee a high-quality call. The most common applications used today are WhatsApp, Viber, Skype. But out of all these applications that provide you with communication services, the mobile dialer called Zangi guarantees excellent connection DESPITE the internet connection quality.
Due to its unique code and system, Zangi won't let you down if the internet connection does. It is your ultimate solution for situations with noisy or overloaded WiFi, 2G (EDGE) poor connection, or even satellite networks. And in all of these connections, the quality of the call remains uncompromised.
The user experience with Zangi is enjoyable. The good quality video calls and saturated images come very close to reality, making the calls very similar to real conversations. However, there is much more to this advantage. Imagine a situation where you are not in the usual location with a secure connection. It can be the countryside, the board of a ship, or high in the mountains where the likelihood of finding WiFi is almost zero, while the cellular data is slow or nonexistent due to limited GSM coverage. Then how do you survive in the digital age, deprived of the tools that connect you to the world?
Zangi will come to your help. Even the poorest connection in such locations is enough to place an uninterrupted call and not worry about being cut off from the ever-changing world. Whether a business call or a chat with family and friends – out of all mobile dialers, this one stands out and hits the stage!
Check out Zangi messenger app!

Subscribe to Our Newsletter