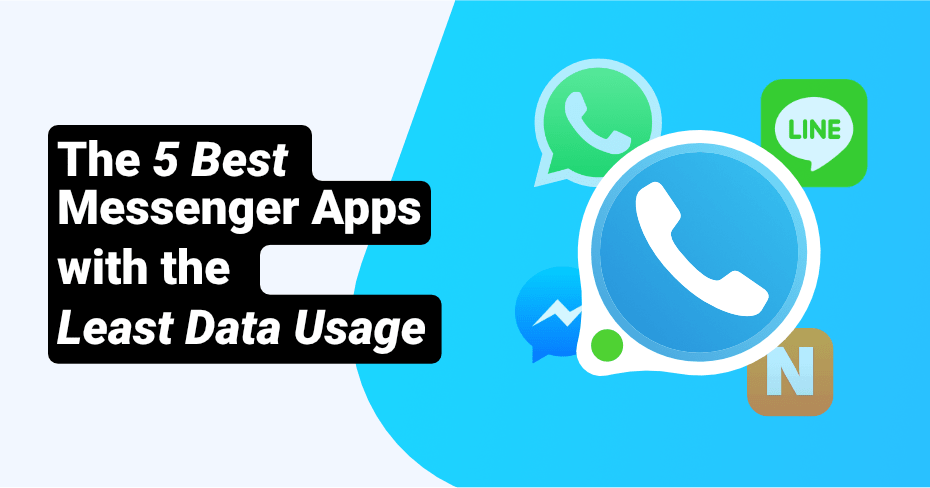 The 5 Best Messenger Apps with the Least Data Usage
In some countries, networks offer unlimited data to its customers, which is a privilege not all smartphone users around the world have available. Paying per Gig is a common practice for many data users, and it can be easy to forget that a large portion of mobile internet users still deal with data this way. Considering these circumstances are quite common in everyone's life and a least data usage feature is important for your messenger app, some favorite messenger platform development providers are paying more attention to decreasing their voice and video call data usage.
If you are interested in learning about some messengers you can download for free today, that are adopting this feature to use less data on calls or messages, then read below our list and choose the best app for you!
(This chart depicts a comparison of data usage for the 5 least data using messenger apps.)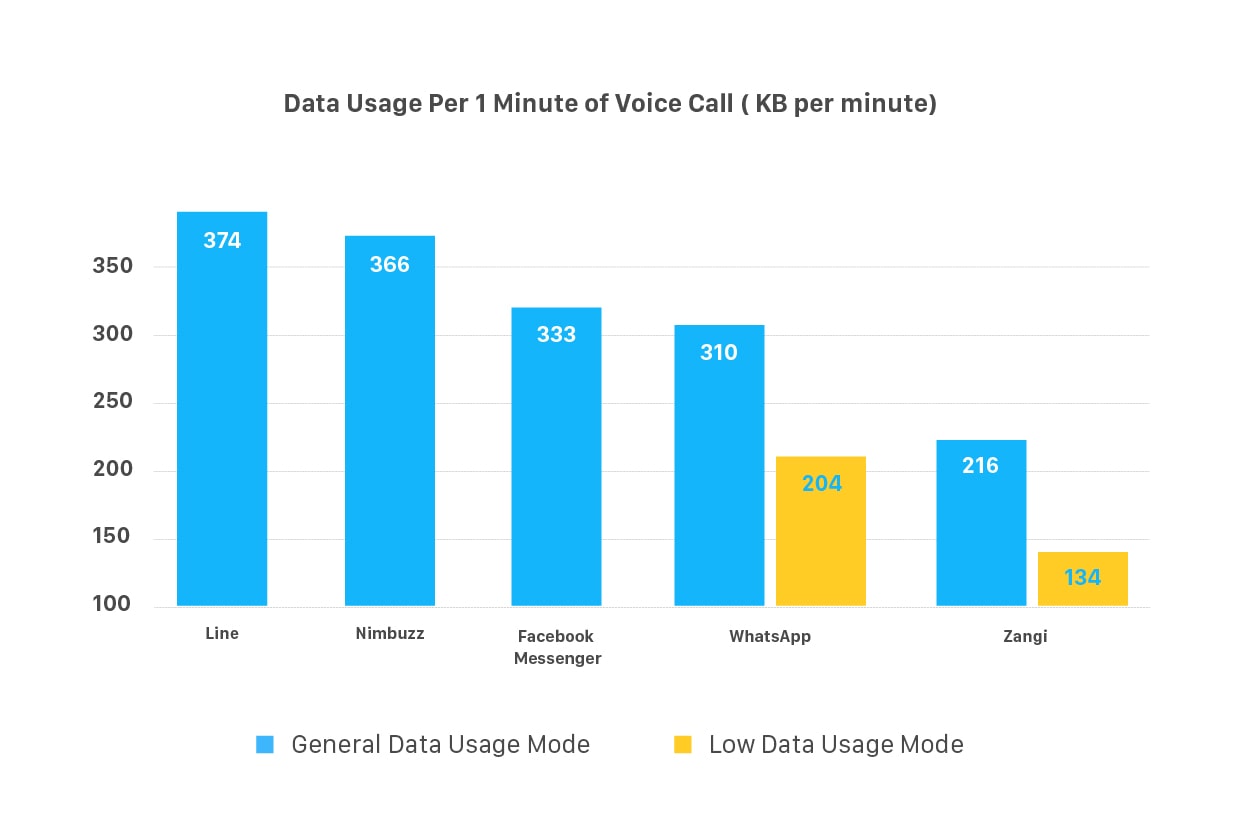 Least Data Usage Apps
Let's start with the app that uses the least data on voice and video calls without compromising quality. Zangi generally consumes 216KB of data for a 1-minute voice call. But by simply switching on the "low data usage" mode, users can save much more data, consuming only 134KB per minute.
This messenger app finds its competitive advantage in its unique code that enables them to work at such low data usage. In addition to helping users save on data, Zangi is also a renowned secure messenger which doesn't keep your communication history on any of its servers, and all the messages are encrypted.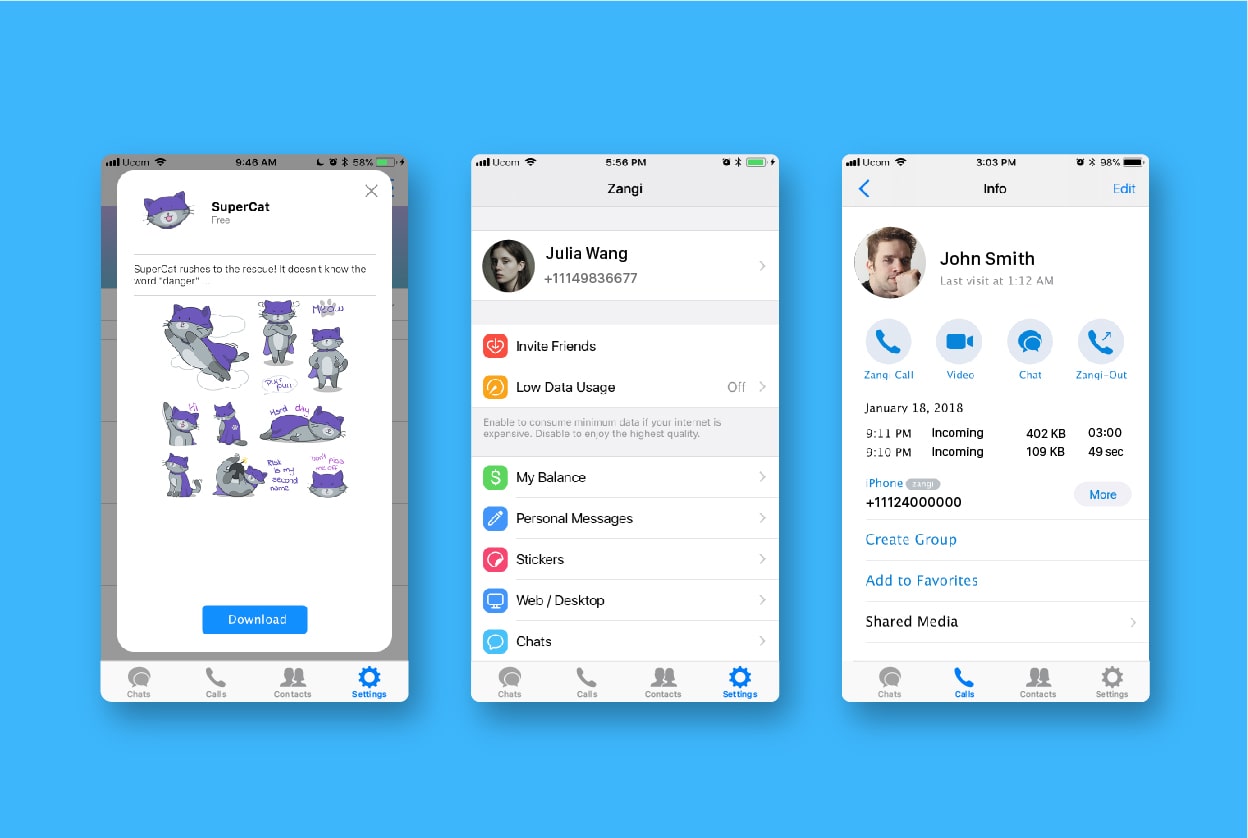 Generally consuming 310KB, and 204KB in low data usage mode, WhatsApp is the second messenger which has the least data usage. Consuming around 1.5 – 2 times more data compared to Zangi. WhatsApp is truly impressive with its daily user size and its quality messenger service.
Since its acquisition by Facebook, it is free to download and use, but we are crossing our fingers that Zuckerberg does not move forward with his monetization process and begin to include ads.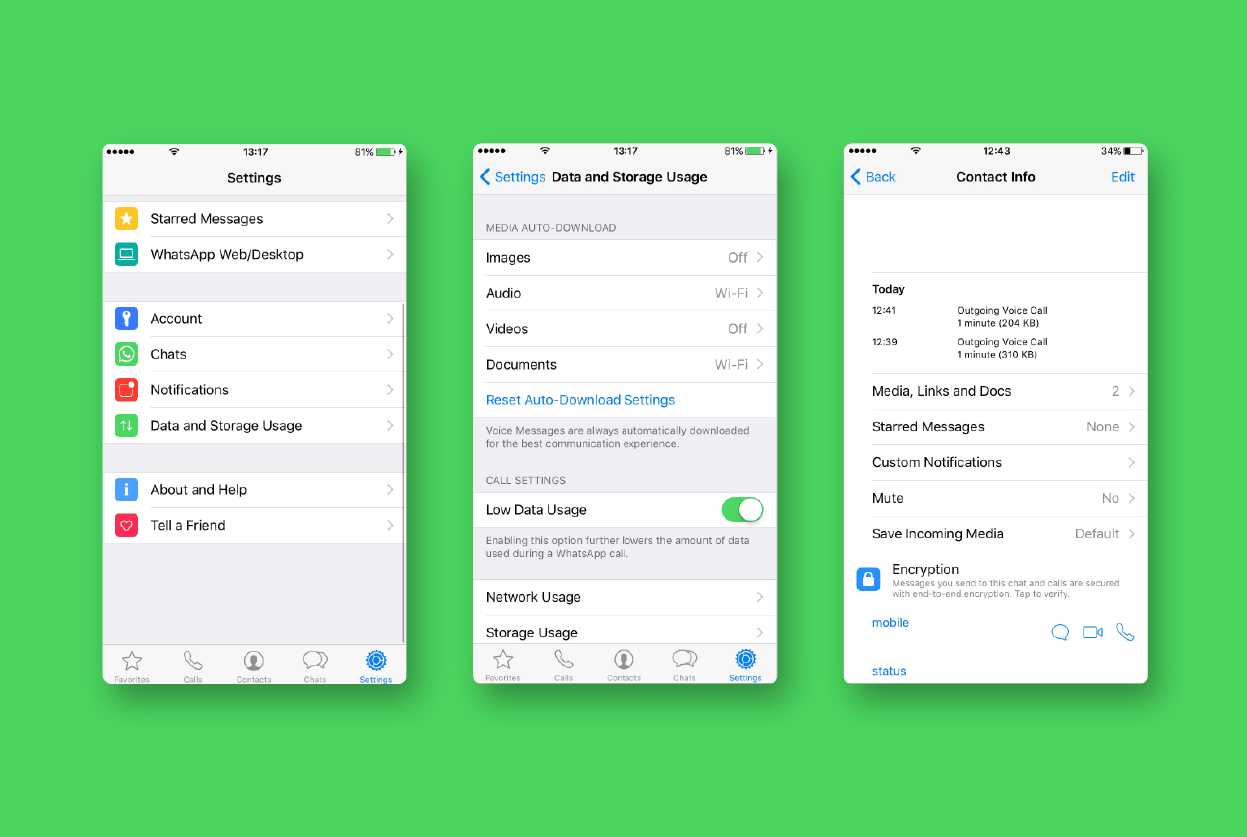 Following global messaging app trends, Facebook smoothly turned its chat into a separate messenger service. Currently, Facebook Messenger isn't doing a bad job on data usage; it consumes on average 333KB per minute during a voice call.
Taking into consideration that Facebook has purchased WhatsApp, it can apply the same methodology of WhatsApp to lower the Messenger data usage. Facebook and Whatsapp combined make up more than half of the worlds messenger app usage.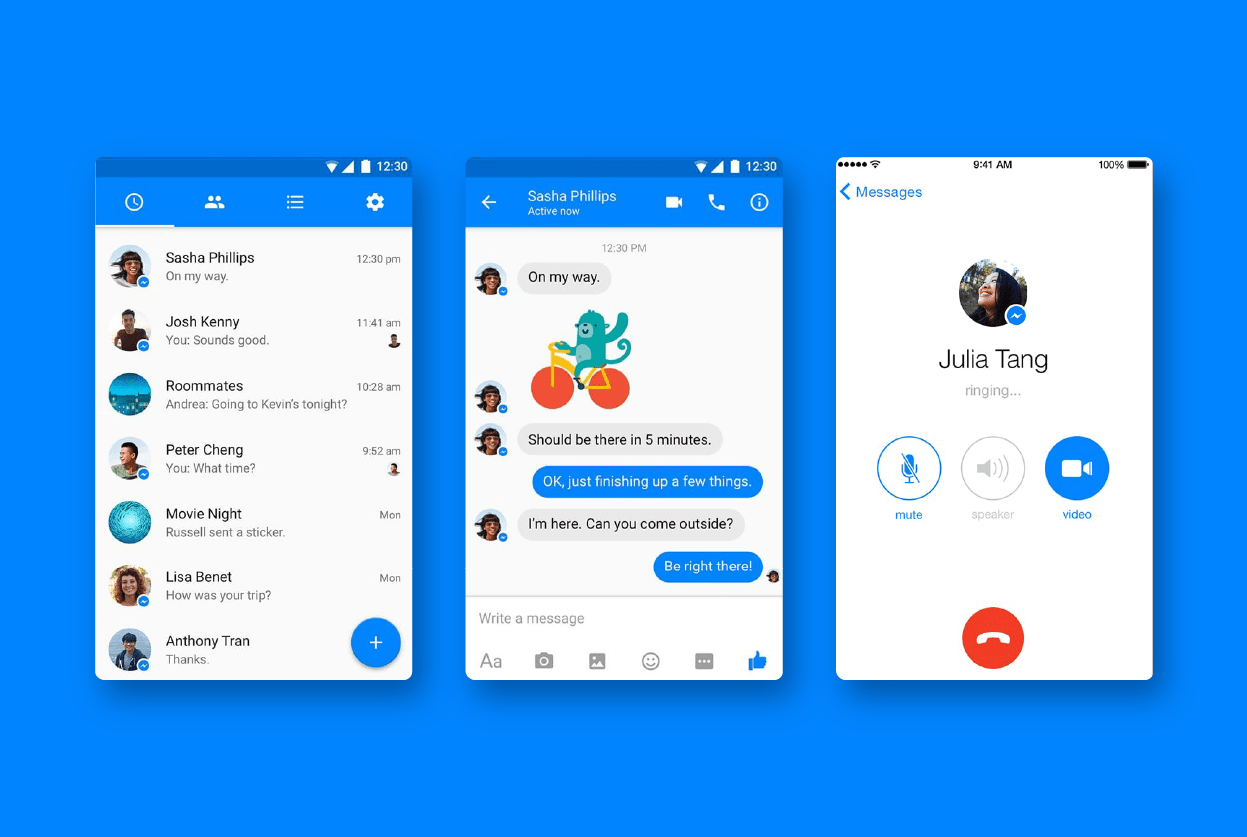 Founded back in 2006, the Dutch messenger app Nimbuzz has come a long way from the "Symbian" era into the present. The company is catching up with the trends and requirements of the market, especially minimizing the amount of data usage for communicating. Nimbuzz spends 366KB of data per minute on a voice call, making it the fourth most optimal messenger app, as far as data usage is concerned.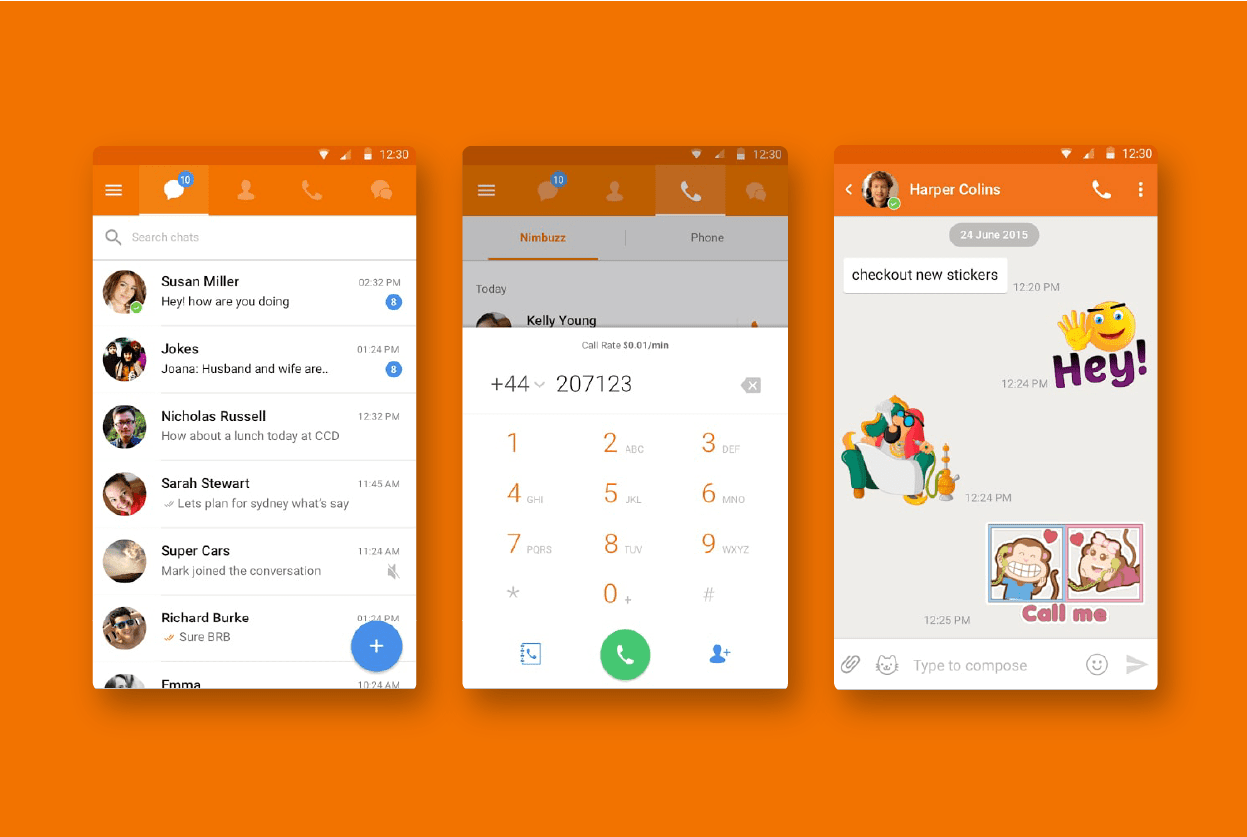 The LINE messaging app, first launched in Japan in 2011, was initially released as a disaster response tool for better and cheaper communication. It has experienced exponential growth ever since, considered to be one of the quickest growing user bases to the point of server overload. 374KB of data is spent per minute on a voice call with LINE, around the average that we are seeing here.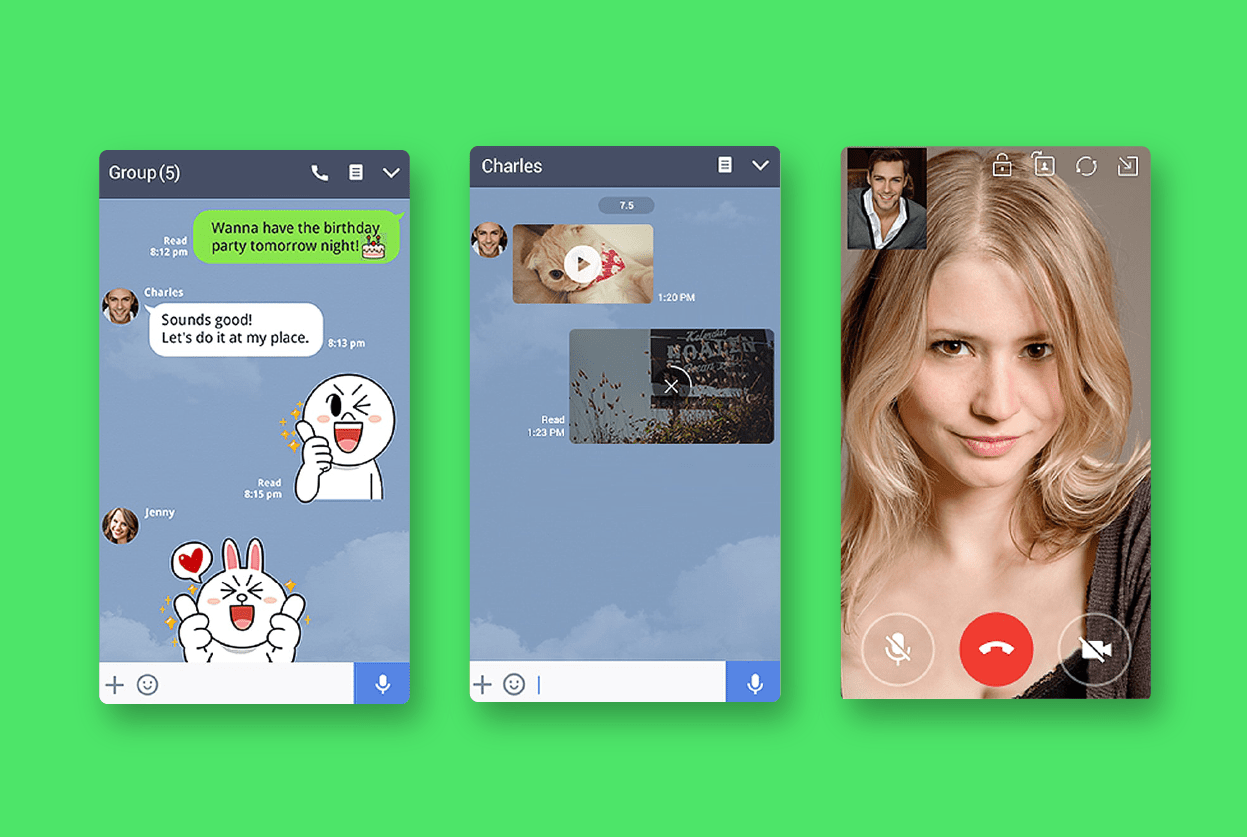 In Conclusion, Zangi has a distinct advantage in the least data consumption over other applications.
Out of this 5 apps, only Zangi and WhatsApp have the least data usage feature (see the green column in the graph above). This trend of "least data usage" is likely to become a trend that other messenger apps need to follow to deliver a better communication service.