Messenger Platform Overview
Take Zangi platform, add over the top messenger features, build any type of communication and collaboration solution. The platform includes business-ready extensible applications for iOS and Android, scalable, integrable backend with operational infrastructure, and lightweight engine with own streaming and signaling protocols.
Why to Choose Our Messenger Platform?
With ratio of price to quality, Zangi ensures 100% risk-free messenger solutions for your business. Flexible, customizable and integrable OTT Messenger has practically no limitation in terms of adding any custom feature to cover any business case. It can be easily set up and deployed in any environment. You can have all the features and functionalities of a modern messenger, like text messaging, voice and video calls, file sharing, group chat, and more.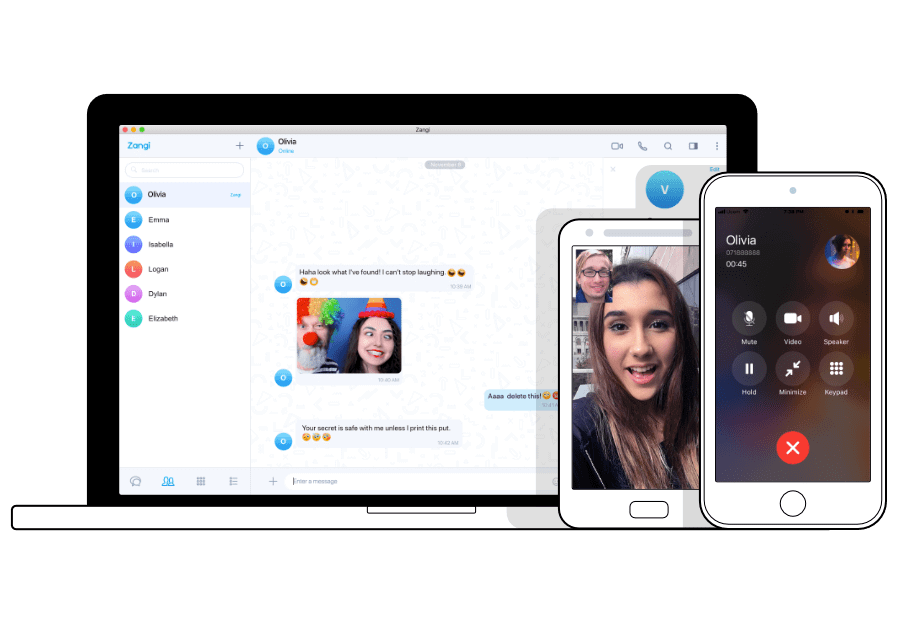 Create Your Own Fully Functional Modern Messenger
You can have your own messaging app with high-quality messenger features up and running within 2 weeks. The quality of the features you get will be the same as in Zangi Messenger.
Get in Touch
Send us a note using the form below and we will get in touch with you shortly.