Your Branded Messenger Solution
We offer fully fitted Messenger & Softphone solution with PaaS to transform and fit. Start from "Basic" with simple branding >> customize & transform with "Pro" >> get source codes in the "Enterprise" package".
Zangi Technology Competitive Advantages
Zangi offers you White Label messenger solutions and the platform to brand, customize and transform it in the most cost efficient business model. Scale up on the go seamlessly integrating with your infrastructure. Fast time to market.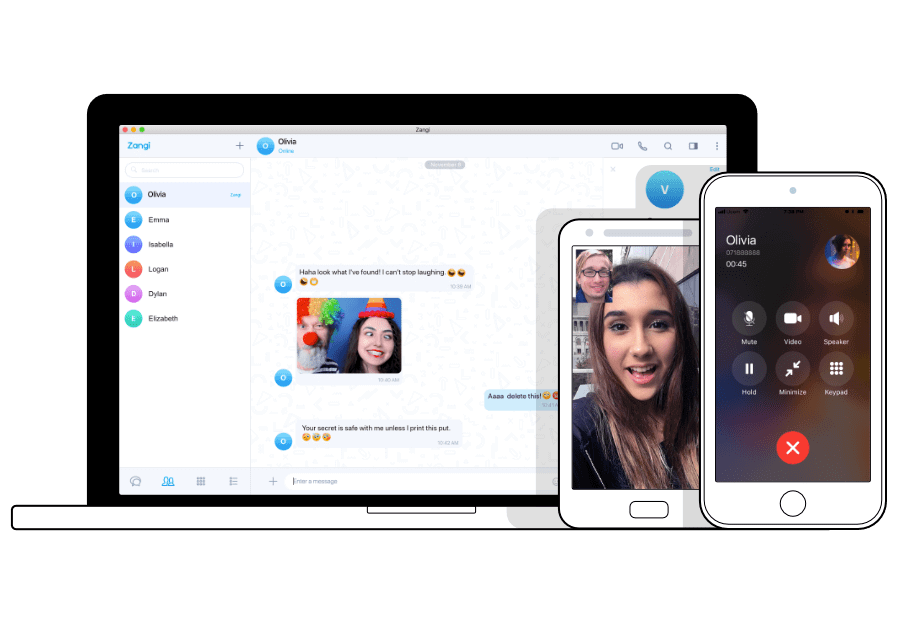 Full Solutions vs. SIP phones
The big difference between Zangi core based applications and other B2B competitors is that they offer SIP Phones, whereas Zangi offers a fully functional modern messenger.
Get In Touch
Send us a note using the form below and we will get in touch with you shortly.