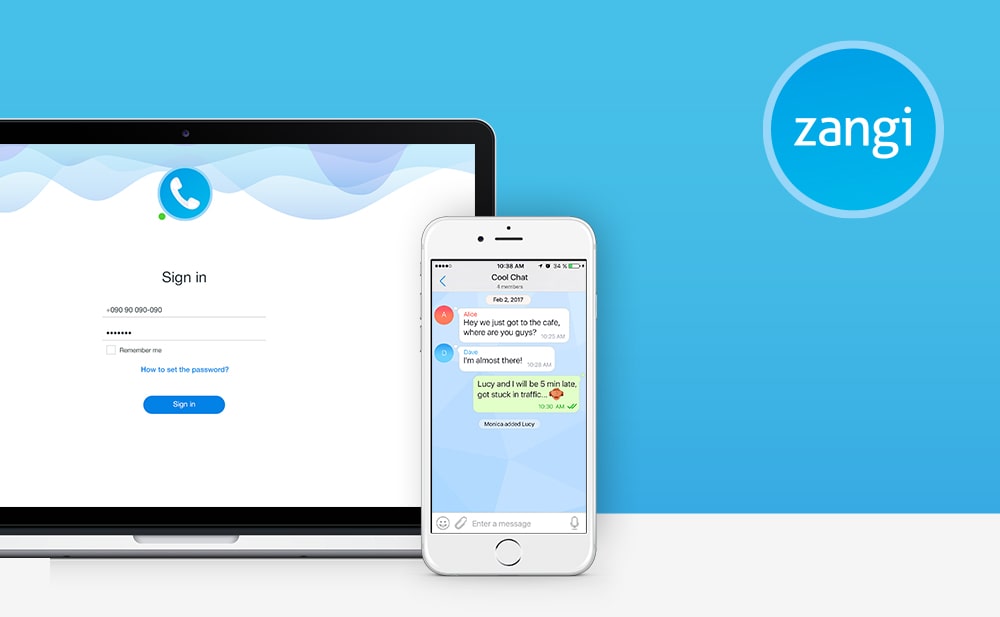 What To Expect From Zangi Messenger In The Near Future
Greetings from the Zangi team! Since most of you were amazed by updates we unveiled in Zangi version 4.0, we bet you're eager to know what else we've got in store. The team has been working really hard to ensure that Zangi works brilliantly everywhere! Here are some of the new features we will be rolling out shortly. When you're sitting comfortably at your desk, you don't really want to reach over to your phone to respond to messages. It's so much easier to just write back from your computer, and leave your phone in your pocket. We get that! That's why we are launching two new ways to use Zangi from your computer. The Zangi Web Version, and the Zangi Desktop App.
Zangi Web app
You will be able to use your Zangi account directly from your browser (does not even have to be on the same Wifi network as your phone). The initial web version allows users to send/receive messages, files, and stickers from our completely free sticker store! Simply go to the website address we will provide, follow the instructions and you're all set!

Zangi Desktop app
Frequent Zangi users will appreciate the Zangi Desktop App. You simply download on your computer, log in, and start using Zangi! Since this is a native desktop application, no need to sign in again each time you close your browser. The Zangi Desktop App makes collaboration easy. You can chat with you teammates, share files, and more without switching back on forth from your phone to computer.
Group Chat
You've been wanting this for a long time, and we delivered. Zangi will let users create group chats in order to collaborate, share files and much more across all our platforms. Keep in touch with family or friends, or get updates from colleagues.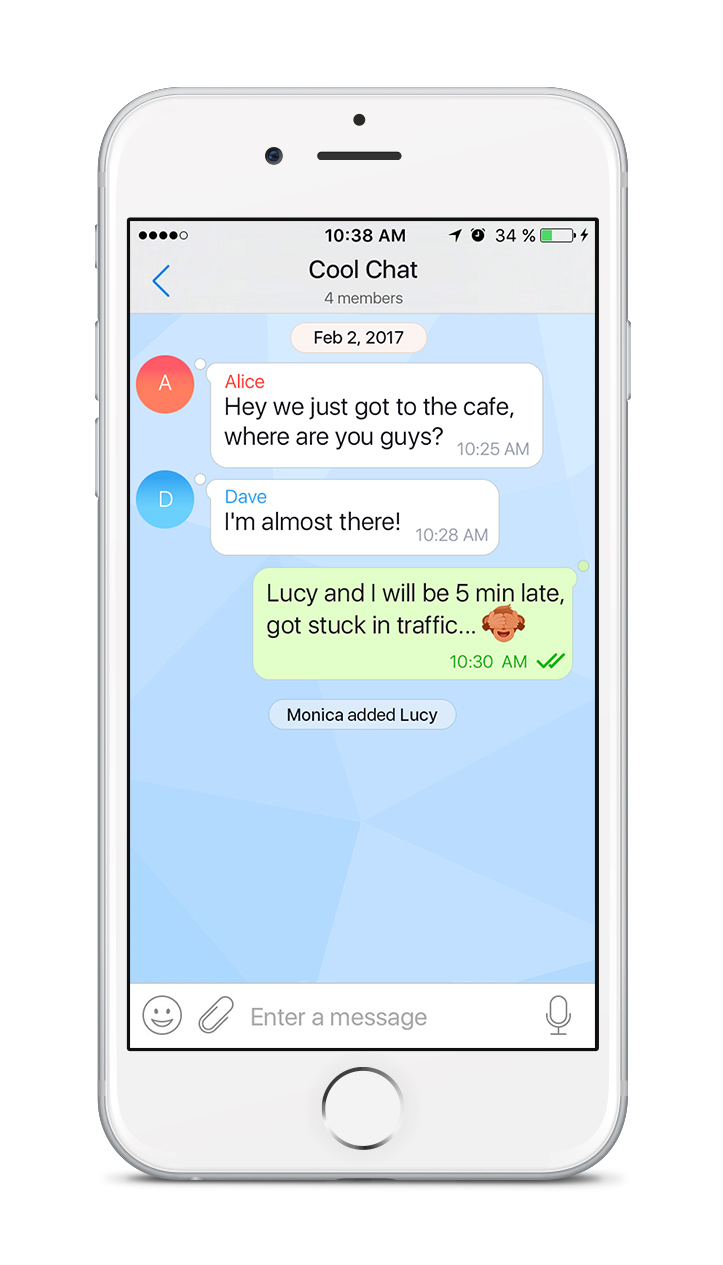 These are just some of the many exciting updates that we'll be presenting at the Mobile World Congress in Barcelona this year. If you're in town between February 27 and the 2nd of March, come by our booth. We'd be happy to show you these updates in person.