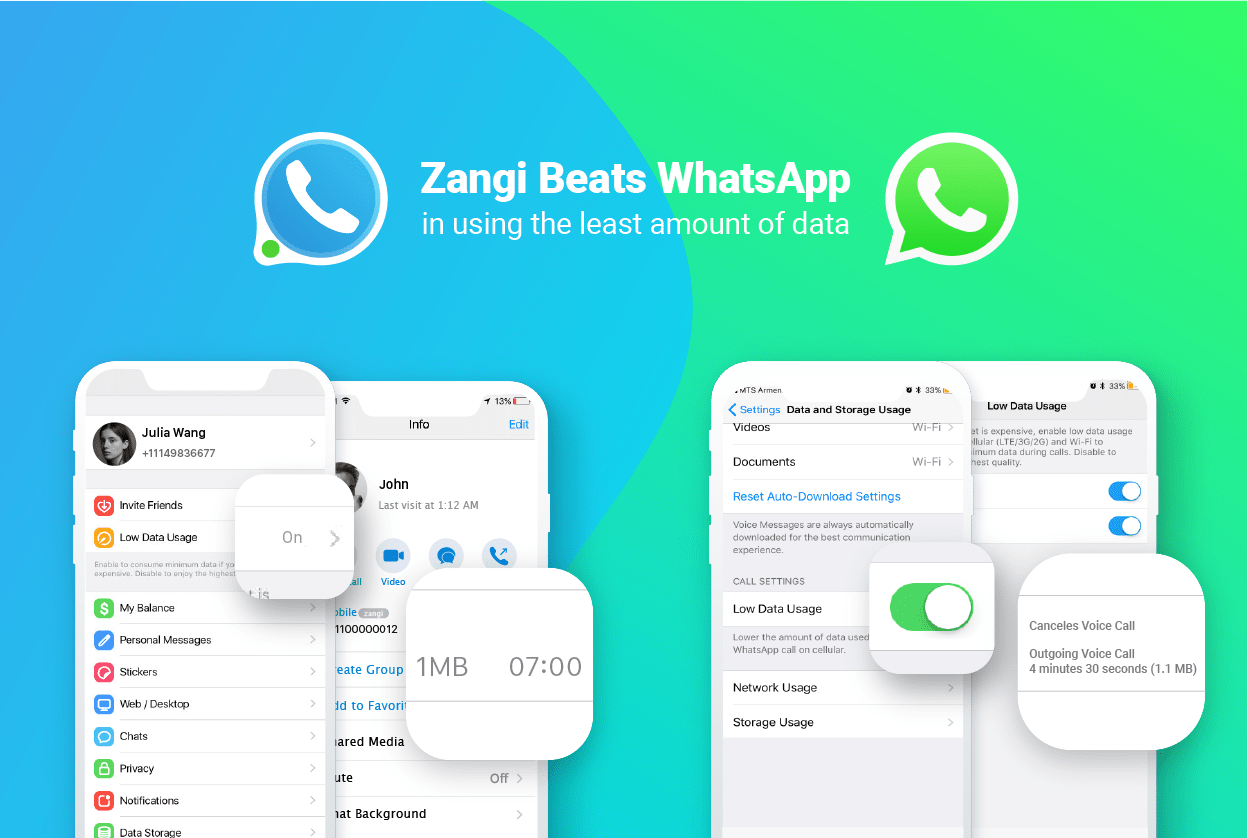 Why Low Data Usage Feature Is Important For Your Messenger App
The features we look for in a messenger app include voice and video call functions, an easy to use and aesthetically pleasing messaging interface, or even something as simple as fun and new emojis/stickers. However, all the above-mentioned standard features would be unimportant to the user if the internet connection was slow. That why we're going to talk about the importance of the low data usage feature.
According to Internet Society, some of the largest and quickest emerging markets, where millions of people are gaining access to smartphones for the very first time, have poor internet speed. In India, the average mobile Internet speed is 1.12Mb/s, Nigeria is 1.15MB/s and 0.75Mb/s in Bangladesh.
It is worth to mention; this situation is in urban areas but not in rural where internet connection is even more limited and up to 2G/EDGE. Many countries in less developed parts of the world are still using satellite Internet since it's the most practical method of providing internet compared to other ways. This makes the Internet rather expensive and limits the speed considerably for many new smartphone users. Therefore, if the internet speed is a challenge and limited data is a reality, then a low data usage feature is what you should consider for your messenger app.
With all the slow and limited Internet, it all comes down to how many minutes of high-quality voice call you can make using only 1MB. For example, the first screenshot shows the amount of data (1.1MB) is used on a 4.5-minute call via WhatsApp, while the second photo depicts a 7-minute voice call made via Zangi which took precisely 1MB of data.
This means, that if you make a voice or video call via Zangi, you will spend around 200MB less than using WhatsApp and 550MB less than using Viber. And that's a lot of data especially for a mobile internet connection; 550MB can give an average user around 10 days of browsing. This low data usage feature not only makes your internet usage more efficient but also maintains a peak quality for voice calls. For example, the chances of a call disruption are very low. Whether your Internet is slow or has a limited data plan, using Zangi will consume fewer megabytes on voice or video calls and save those megabytes for browsing, video streaming, listening to music and social media.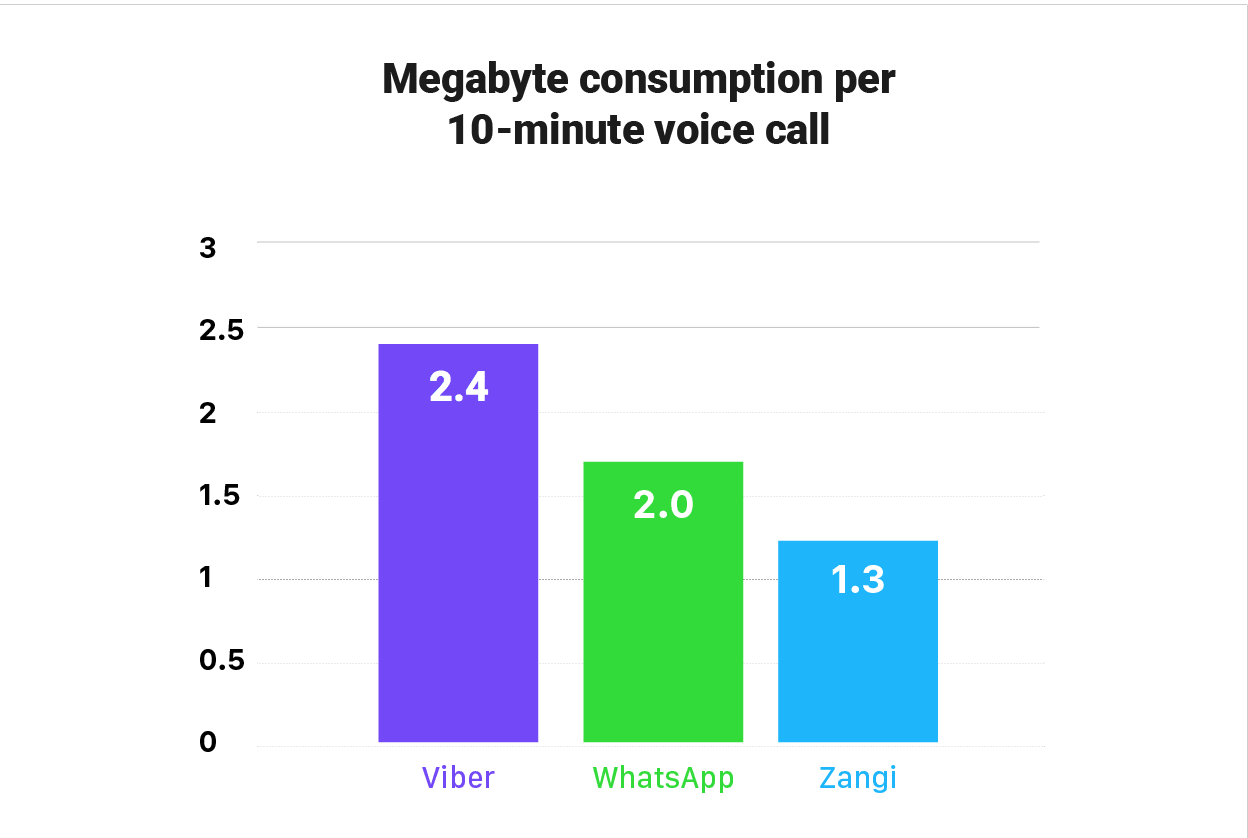 This low data usage feature can benefit those of you who are paying per data used, or maybe traveling abroad and are buying a temporary SIM card during your travels. While traveling, you may decide to hike the countryside, or find yourself in huge crowds at a local festival and need that signal to get in touch with friends or family.
Zangi Safe Messenger understands the reality of slow connection, and it is their goal to accommodate the rest of the world who values a low data using application. Experience quality communication without the expense of your cash and internet speed. Zangi messenger app, through its low data usage feature, increases people's access to global communication networks in countries where they might otherwise be severely limited.
Give Zangi a Try!

Subscribe to Our Newsletter