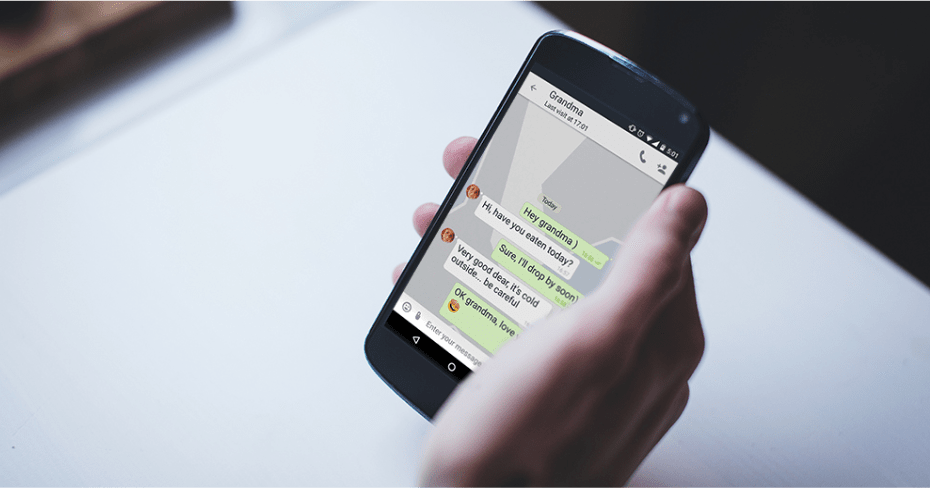 Why App Readability Is Important For Messenger
Everyone is using at least one messenger app today. We enjoy the different features that they provide for us, such as the emoji, video and voice calls, chats and much more. However, I wonder if you have considered the relationship between your body and this visually intensive activity on your phone. Are we all having an equal experience while staring at our smartphones? How well is that text visible to a human eye? According to World Health Organisation over 4% of the entire human population is visually impaired.
They vary from minor, moderate to severe visual impairment. So the way we see the text on our messenger varies depending on our vision, yet the text size of the applications are constant for all people with all different visions. Furthermore reading small text can cause eye strain, dizziness, and headache. YourSightMatters.comclaims that 1 out of every 4 eye patients complaints about eye strain due to reading small screen text. So what is the solution here if you have (minor or major) sight impairment? With most messenger apps your only solution would be navigating deep into the device's settings and enlarging overall device text size.
This does not only take extra unnecessary steps but also changes the whole layout, by which text is arranged everywhere on your phone. In most cases, that's unnecessary and creates extra inconveniences using the phone since for example applications are recognized by their icon rather than their title text, which would become considerably bigger if overall changed into small or large letter size.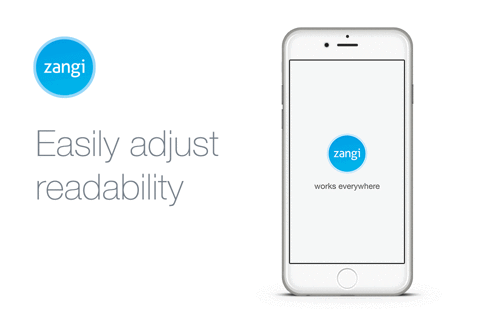 This is a serious user interface issue, especially for visually impaired people. Your messenger app screen might be personalized for your device, for the lighting around it or to fit the content, but it is, as it appears, poorly personalized for its core subject: the human eye. With Zangi messenger app you have the option of changing the letter size directly from inside the application.
This naturally implies only to the text within the application (messages, contacts book, etc.), leaving the rest of your phone text size as it is. All you have to do on the app is to go to Settings > Text Size and slide your finger left or right to decrease or increase the text size, it's as simple as that.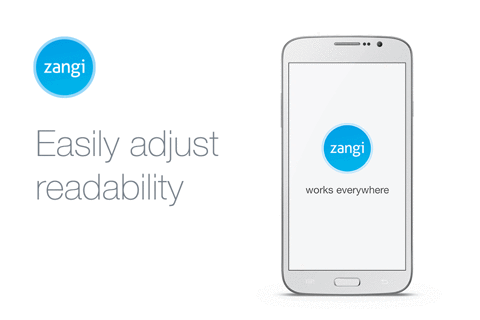 This also overcomes the problem of hardware being the reason for poor readability (e.g. a lower resolution screen is harder to read on). Users with older phones would especially face readability problems but with Zangi messenger they can simply use large letter size right from the application itself, without making a general phone modification.
Text size customization is an essential element for a messenger app in terms of user interaction with the app itself, as well as experience and satisfaction users get from using the app. Zangi messenger app, through its low data usage, increases people's access to global communication networks in countries where they might otherwise be severely limited.
Want better app readability on your messenger app?