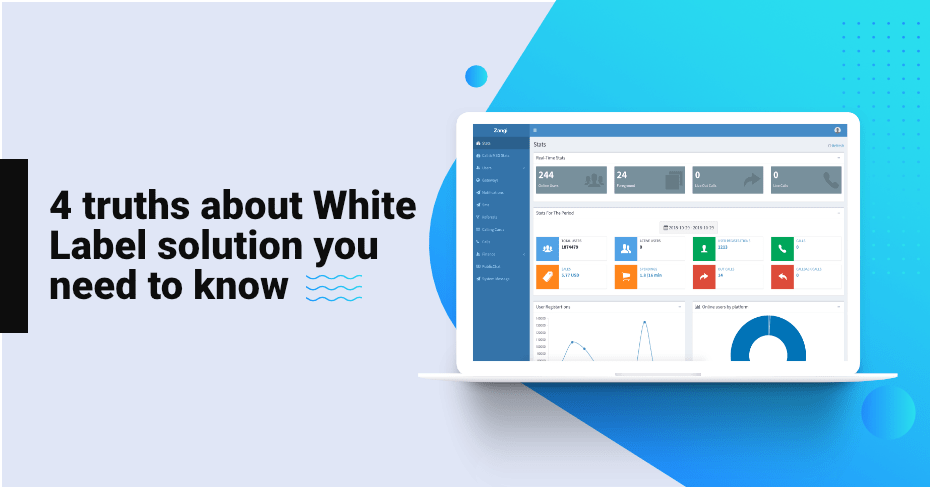 4 Truths About White Label Messenger Solution You Need To Know
Do you have an idea to build a real-time communications application, but think it is impossible because you don't know how to? Do you still think you need IT knowledge or a BA in Computer Science to create the application on your own? Then you are wrong, and we are here to prove WHY the doors are open for you if you have this idea in your mind and that white label solution is exactly what you need. For those of you who are worried about these "obstacles," Zangi introduces you to the White Label Messenger solution. White Label product allows you to save your resources you would spend on building the application from scratch. Instead, with white label messenger solution, you will get a ready-made platform for your future application that will be exclusively customized and suited to your needs and preferences.
4 Truths about White Label Messenger Solution
So yes; White Label product is a changeable, adjustable platform that will become the communications application you want it to be. And no, it is not going to confine and limit your freedom of idea and independence in any way, as the application is going to be created exactly how you plan it yourself.
Our team at Zangi is here to meet all your concerns and make reality out of the idea of the application you have in mind. What are the advantages of the White Label solutions, you might ask? There are a lot of them, and here is just a short of list of possible benefits that wait for you:
You don't need any CS skills:
The app is going to be made FOR you. Don't be scared of the prospect of not knowing any coding languages or how to create an app. There is a group of skilled professionals who do the work for you.
You save resources:
Whether financial or human, resources are expensive. So, instead of wasting them to build an in-house app, Zangi offers you an easy solution of buying the Zangi White Label solution that only needs special adjustment instead of putting effort into building it all over.
You remain unique:
Don't be worried about buying a ready-made platform. This does not mean you are going to lose your independence; on the contrary, you are going to stand out with your specific logo, design, and colors while also obtaining the supreme quality features that come with the White Label Solution by Zangi.
Just give us your design ideas, we will organize everything in the best way for you.
Finally, you control your business, we worry about the technicalities:
Handing over the responsibility for the technicalities to the Zangi team, you will be able to put all the efforts and energy into the growth and development of your business.
Don't let trivial issues take up most of your time and thoughts. Instead, focus on bigger ideas and the future of your business. Zangi has your back!