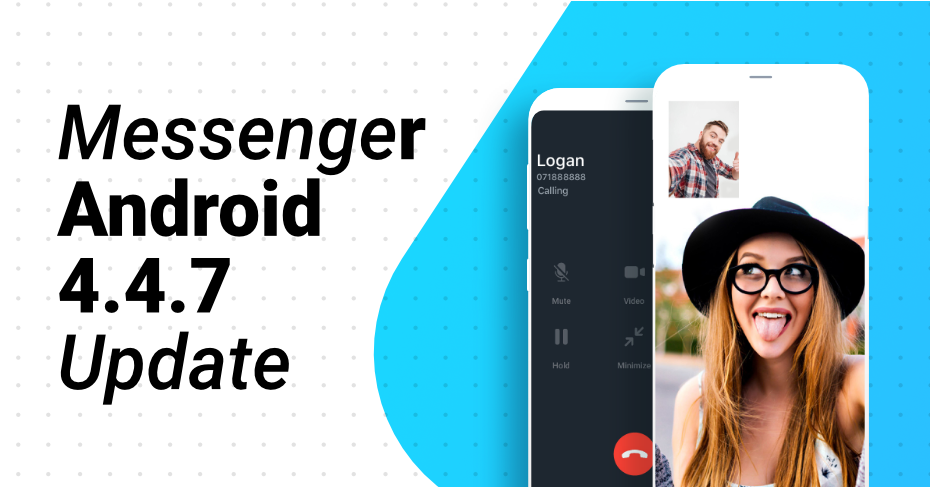 Zangi Messenger Android 4.4.7 Update
We are here again to steal your attention and tell you about our new updated Zangi Android 4.4.7 version. We have lots of exciting news along with free animated GIFs and performance improvements. As of today, the latest Zangi Android version is available for download.
Here is what has been added and changed in our latest Android 4.4.7 update
Free Animated GIFs
We want our users to be entertained and we are sure that Zangi free animated GIFs are what you need. When words just can't get the work done, you can enrich your conversation with Zangi free animated GIFs. Simply tap on the "smile" icon inside the chat and select the "GIF" section. First, you will see the trending GIFs but that's not all we have. Just type any keyword to see a variety of relevant GIFs. Let's say you want to congratulate your friend on her birthday, here is what you do:
Open the conversation
Click on the "smile" icon
Tap on the "GIF" section
Type "happy birthday" on the search bar
Tap on any GIF you want
Preview and send the GIF
Huge Bonus: it is also possible to save GIFs to send them later. Now, don't have to waste time and share your excitement by sending funny GIFs to your friends.
Send all type of file formats
We love giving presents! Now our Android users can send any type of files including but not limited to documents, media files, ZIP files, etc.. All you need to do is to tap on the "+" icon inside the chat, choose the "attach" icon and choose any type of file to send from your Android device.
Spanish Language Support
Hola a nuestros amigos que hablan español! We love learning new languages in our team. This time we thought our Spanish speaking users would be happy to use Zangi Messenger withSpanish language support. ¡disfrutar!
Last but not least, we have got some more surprises for you. Check out what our talented team has changed and improved to make your experience better:
"Shared Media" section
Searching inside the chat
Design and performance improvements
So now you have all the reasons to download Zangi if you haven't done it yet. And if you are already in our big family, enjoy our new features and improvements. We promise to get back to you with more exciting news in the nearest future.
Check Zangi iOS 4.3.8 update as well and let us know what new features you would like to see in 2018 using the #zangiupdate hashtag on the social media platforms or sending us an email to support@zangi.com.

Subscribe to Our Newsletter