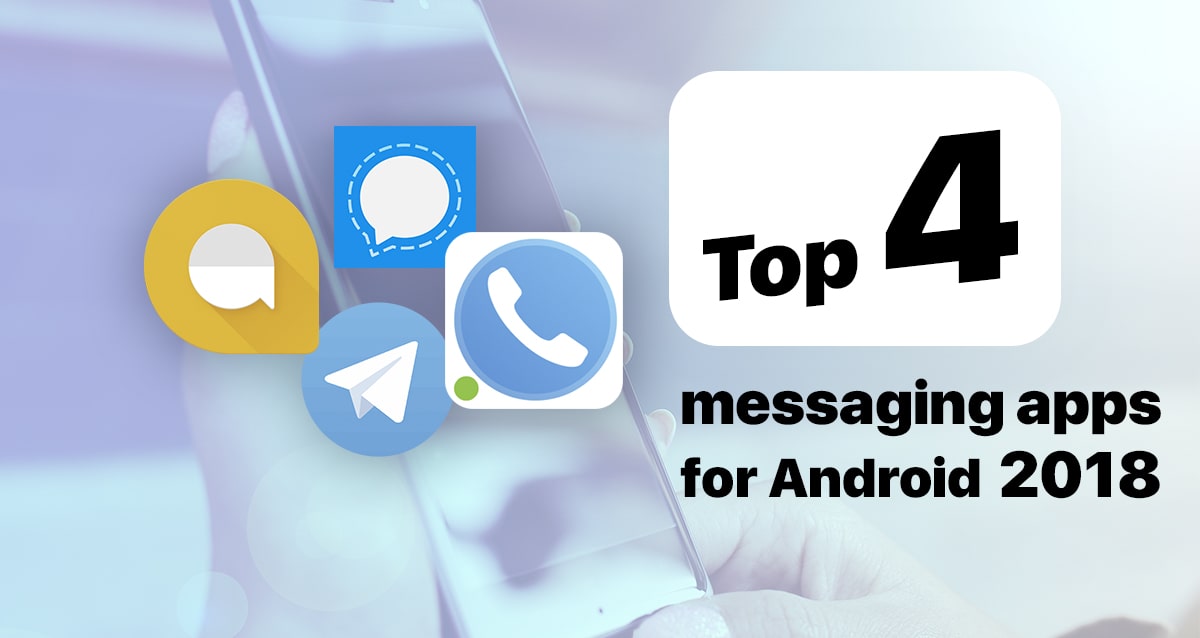 Top 4 Safe Messaging Apps For Android
Updated: March 13th 2020
There are tons of safe messaging apps for Android these days, and it has never been easier to stay in touch with your friends or colleagues using those apps. However, it has become harder to choose the best or the most secure messenger for your private communication. Each year a number of new messaging apps appear on the market, but we have some recommendations for you to help you orientate.
If you are an Android user like we are, bare with us to find out the best safe messaging apps for Android. All the below-mentioned messaging apps have standard multimedia support including but not limited to sending and receiving audio or video messages, photos or locations. Plus, almost all of them claim to be secure in one or another way. Let's find out why people are obsessed with these apps.
Top 4 Safe Messaging Apps For Android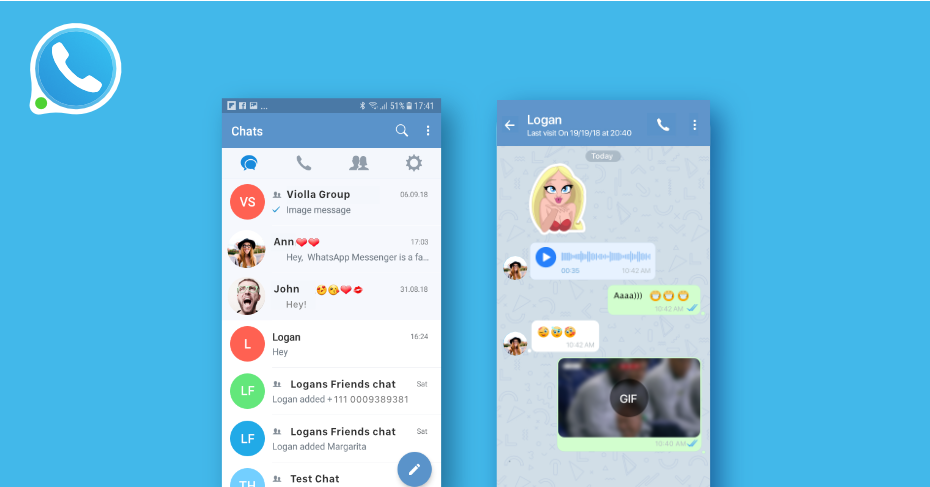 Zangi Messenger is designed for real paranoids of their safety and privacy. The app is one of the safest ones in the market with an average 4.6 rating on Google Play.
The speed of Zangi messaging app is really amazing. Even in places with weak Internet connection messages are sent instantly. Unlike other safe messaging apps for Android, you don't have to switch to any secret chats or manually change your messaging security mode. Zangi doesn't store any messages on the servers, and all the messages are encrypted by default. Zangi is a pretty light application (around 32 MB) and it consumes up to 6 times less mobile data compared to other messengers.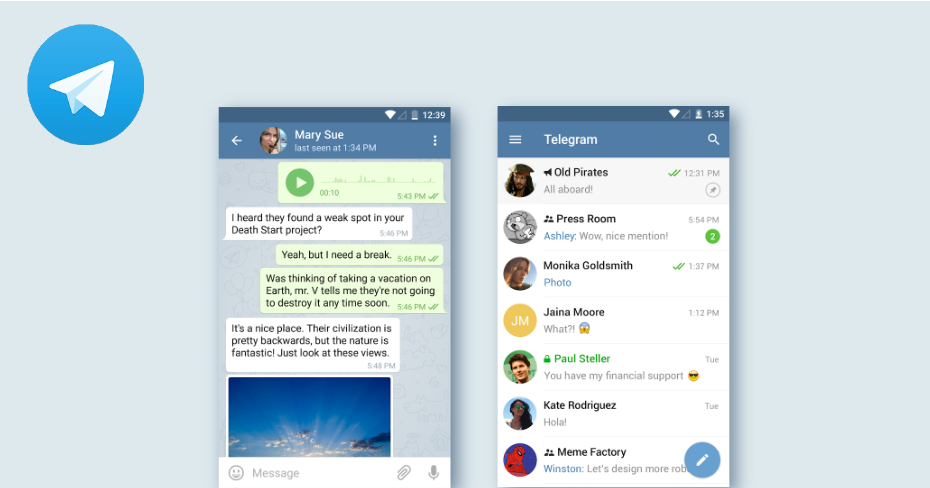 Telegram has evolved from a little-known app to a well-known messaging app with 100 million users within last few years. The key features of the app are the self-destructing messages or an availability to communicate through secret chats. It is also possible to add another layer of security by adding a password to the account.
That means if you try to log on from another device in addition to SMS you will be required to submit the password specified earlier. The app is available for all operating systems and works perfectly on Android devices. Yet, Telegram ended support for some older Android versions. Assumably this step was done to add some new features to the app that require newer versions of Android devices.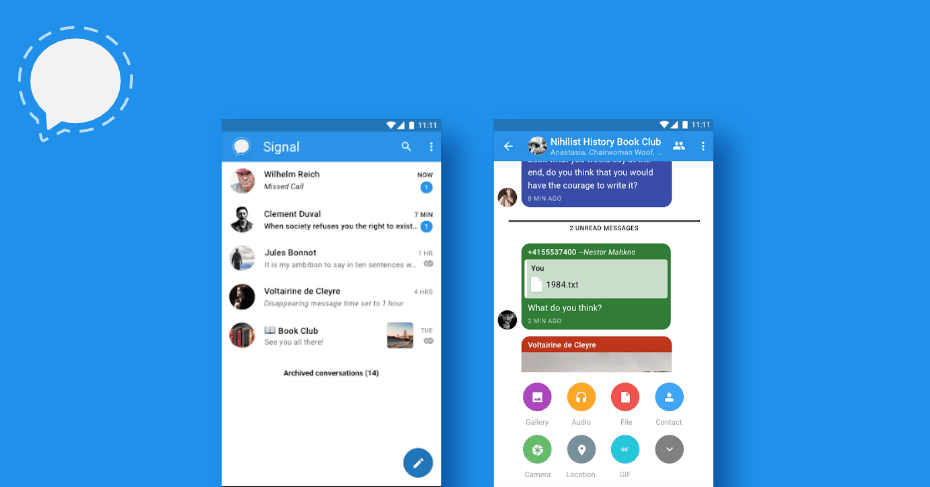 Signal Messenger is another secure app that resembles Zangi Messenger or Telegram. All the messages you send are first encrypted then sent to the servers and only then the recipient sees your message. The app offers the option to add a password to the account, set automatic deletion of the messages or easily view all the media shared in conversation without scrolling the app and down to find the photo.
The app has been recommended by Edward Snowden to everyone who is concerned about their privacy. He was the guy who leaked top-secret documents from different intelligence agencies.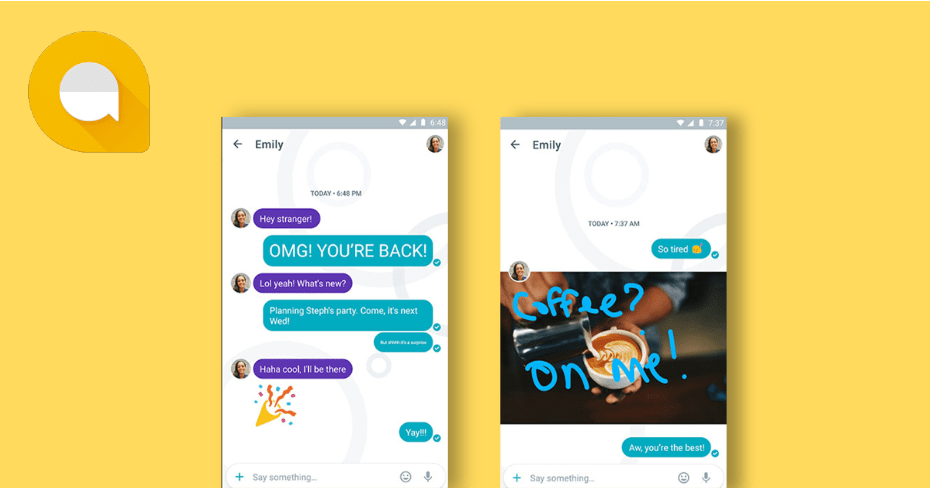 What makes Allo different from all the other messaging apps that are already there on the Google Play Store? You can send cool stickers or see when your friends are typing. Now you are probably thinking pretty much all the messaging apps have the same features. But those apps don't have the Google Assistant. It can suggest restaurants or cafes nearby, answer other questions, and you don't even have to leave the conversation. There is also an option to chat one-on-one with the Google Assistant and search for something in incognito mode. The app is already pre-installed on many Android devices and you don't have to spend time looking for it on Google Play.
Google Assistant which is implemented in the app can even recognize photos and give you some advice on the required information. The Google Play Store has a number of good and secure messaging apps, and each of them is unique in its own way. Let us know if we missed any of the top safe messaging apps for Android in the comment section below.
Subscribe to Our Newsletter