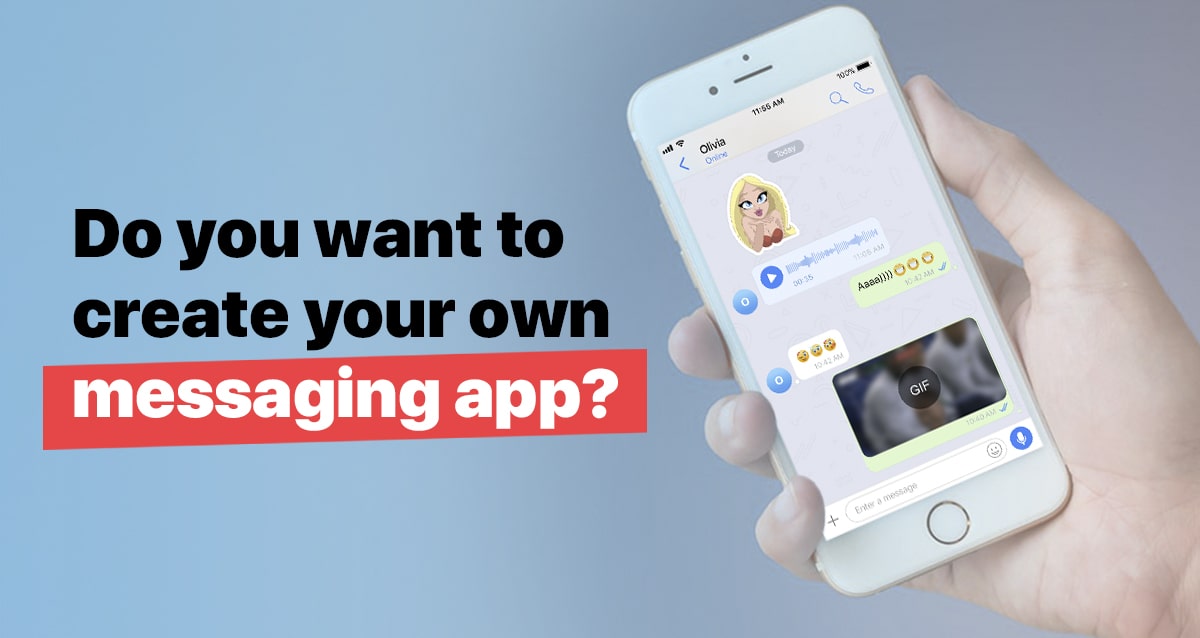 Want To Create Your Own Messaging App? We've Got You Covered!
The mobile application industry is trending upward, and a big number of companies opt to have their own corporate messaging applications. The latter helps you to boost your profits, connect with your customers and inform them about your new products. If you create your own messaging app, it can serve as a bridge between you and your customers and help you build your community, gain more trust, increase user engagement and user retention.
Many small companies don't have the budget, time or professionals to build an app from scratch. Sometimes you don't even know where to start from. You need a big team of designers, front-end and back-end developers to create your own messaging app. If your team is very fast, you will need at least four to six months to have your app ready. Depending on the quantity and quality of features, you will spend a large amount of money to build a good and bug-free app.
Create Your Own Messaging App / White Label App
It's important to emphasize that even if you have enough money and a talented team of developers, you still can fail and make mistakes during the development and implementation process. If you want to create your own messaging app, there is one cost-effective, fast and risk-free option: go for  Zangi White Label Messenger Solution. Basically, we give you a business-ready platform as a base, and you choose which features or what kind of design you want for your messaging app. You get your own branded messaging app with your own logo and customizable features.
If we count the pros and cons of Zangi White Label solution, here is what you get:
A secure, business-ready messaging app without extra software development efforts
You spend a small amount of money to get your branded messaging app
You don't face app development risks
You can start using your app in a short period of time
The variety of features can be added to the messenger platform to create a messaging app you need for your business.
If you own a restaurant, you can have a delivery application for your customers or sell other goods. Zangi Messenger platform can provide mobile e-shop functions.
You can implement a feature for your customers to watch TV channels or listen to the radio in your app or even create your gaming app.
Medical and healthcare organizations can have applications to provide online consultations and connect with their patients.
eLearning organizations can have online courses, tests, and discussions between the teachers/ professors and students.
And of course, you can set up a dating application. The possibilities are unlimited.
So, if you want to create your own messaging app, explore Zangi Messenger as a showcase and get in touch! Zangi White Label solution is what you need to save time and money. Once you get the unique app with your logo, applicable design and with the necessary features, you can be sure you made the right choice for your business.
Get in Touch
Send us a note using the form below and we will get in touch with you shortly.