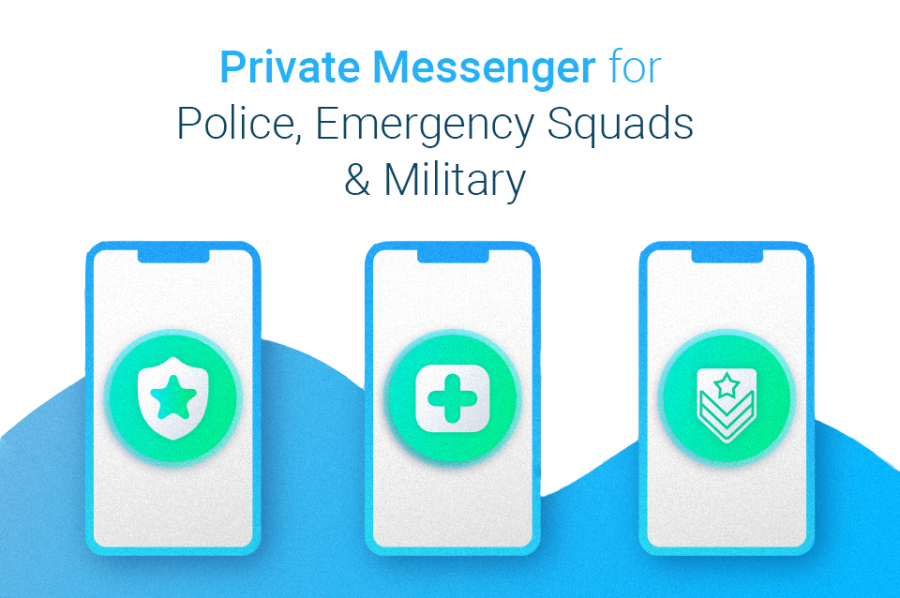 Private Messenger for Police, Emergency Squads & Military
Confidential information is transmitted between Police, Emergency Squads & Military team members EVERY SINGLE DAY. That's why knowing which private messenger for police is the most secure for these matters is vital.
In this article we'll cover:
Which private emergency communication system (ECS) to choose.
Which public emergency notification system

to notify users (public) of emergencies can work. 

About the privacy measures of Zangi messenger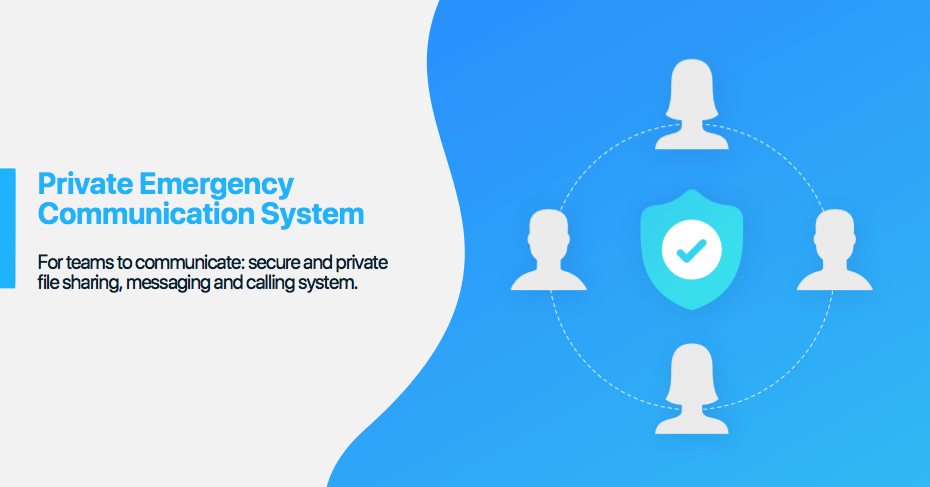 Private Emergency Communication System App
Q/A: What's a Private Emergency Communication System (ECS)?
It's a SECURE system for police, ambulances, rescue, and military force teams to quickly and securely share news with whole teams by exchanging digital content like calls, messaging, photos, videos, locations and files for better information exchange.
Q/A: Solution: Private Messenger for Police & Emergency 
The best solution for these private organizations is to opt for your own fully private and independent communication platform. Zangi helps to create such a private messenger for Police to communicate over multiple types of devices with signal lights, walkie-talkie functions, live messaging, video calling and streaming video
And you can host this app on Zangi or on your own servers or clouds., making it completely under your control. 
Q/A: How Secure Will Such an App be? 
The secure and private messenger for Police, with safe file sharing, messaging and calling system will make it impossible for third parties to ever access such private communication.
Zangi secure messenger system combines military-grade security with 3 levels of robust encryption: Encrypted Proprietary Handshaking Mechanism, Dynamic Channel Encryption, and End-to-End encryption, ensuring complete confidentiality and authenticity of calls and messages, even across the most vulnerable or hostile networks.
All user calls, files and messages are securely encrypted both at rest and in transit. And communication history is not stored on any servers. The app will be completely incognito for super-private use. 
Q/A: How will the Team App look like? 
You can add your brand colors, logo and name to make the platform your very own, and no one will ever know that it wasn't built by you for you. It can be a stealth app or a public app available in the marketplace, as you like.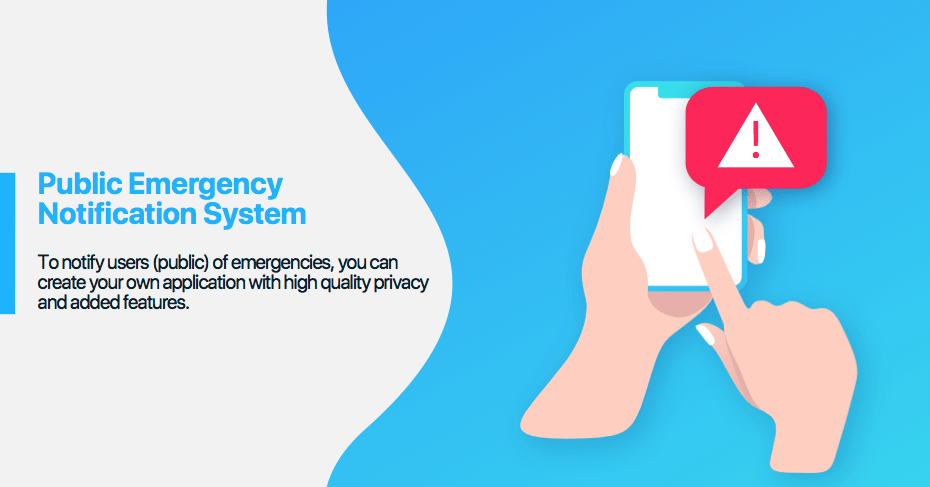 Public Emergency Notification System App
Q/A: What's a Public Emergency Notification System? 
It's a notification system to notify users (the public) of emergencies or other important messages in real-time.
Q/A: How to use Zangi as a Public Emergency Notification System?
If an extensive user base will be using your messenger, you can create your own application, with Zangi's help, which will include notification features and more. You can customize it as you' de like. Zangi will help you publish the app on Google Play and the Play Store.
Zangi app can also be used for free phone calls, for example, for free, secure emergency calls to the police, hospitals, other emergency squads if the user has the app.
Why Choose Zangi: Fastest File Transfer, Security & more.
Why Zangi Private Messenger? Security, new technologies & more.
⊳
Fast and direct messaging for time-critical info
With real-time messaging and Zangi's fastest file transfer technology, you can ensure that mission-critical information is immediately sent and received. Zangi connects teams across regions and independent of the devices in use (e.g. mobile phone, tablet, office phone or desktop-PC)

⊳
Military-grade security for police, emergency squads and military
Police, rescue forces, emergency squads, and the military often use insecure messenger services such as Telegram or Whatsapp, because they need to quickly exchange messages, photos or other documents. And even though most messengers today claim that they are secure (aka encrypted), they all have a backdoor if they really need to.
If you choose to create your own messenger with Zangi,  you can choose to have as heavy security and privacy as you need. You can have the communication to be serverless, decentralized and encrypted (that's how Zangi Messenger works). Zangi uses tap-proof and military-grade encryption for police, rescue and military forces, with very strong data protection. 
Or you can choose to have the backend hosted in your data center so that only you can have access to it and manage it.
Contact us to learn about what security measures we can add.
⊳
Quick broadcasting and walkie-talkie 
You can add different features to your private messenger for police. Some ideas include adding a digital radio to enable police, ambulances, rescue and military forces to quickly share news with their teams. An addition of walkie-talkies can also be very helpful, so police or squad members can use a phone instead of carrying around another device. And you won't have to click any buttons, just raise the device to our mouth, so that your communication is fast and fail-safe. 
⊳
Group chats and file sharing
Zangi features groups with: secure messaging, voice messages, calling, video calling for all relevant teams (task forces, units, division, brigades, regions, functions, etc.). They can also send each other unlimited files of any type and can delete the files, leaving no traces at all. File transfer on Zangi is 3X faster than with any other internet service, and it's also multi-layered secured. 
⊳
Geo-referencing and sending location 
In certain operations, it is important that forces know the locations of each other. You can choose to add a geo-referencing function or you can just easily send your location to your teammates in real-time. 
⊳
Highly scalable backend 
If you want a huge community to be using your app, there is no problem with user quantity. Zangi-made Binary XMPP protocol for Signaling is 5X more lightweight than other protocols, and it's highly scalable, meaning an unlimited number of users can use the messenger at the same time with no problem. 
⊳
Control with a management console
Get total control over your users and their activities and on a management console given to you. 
Contact Zangi, let them know of what functions and messaging app features you would like to add to your private messenger for Police, Military & Emergency Squads, and they'll help you with the rest. 
Get in Touch
Send us a note using the form below and we will get in touch with you shortly.