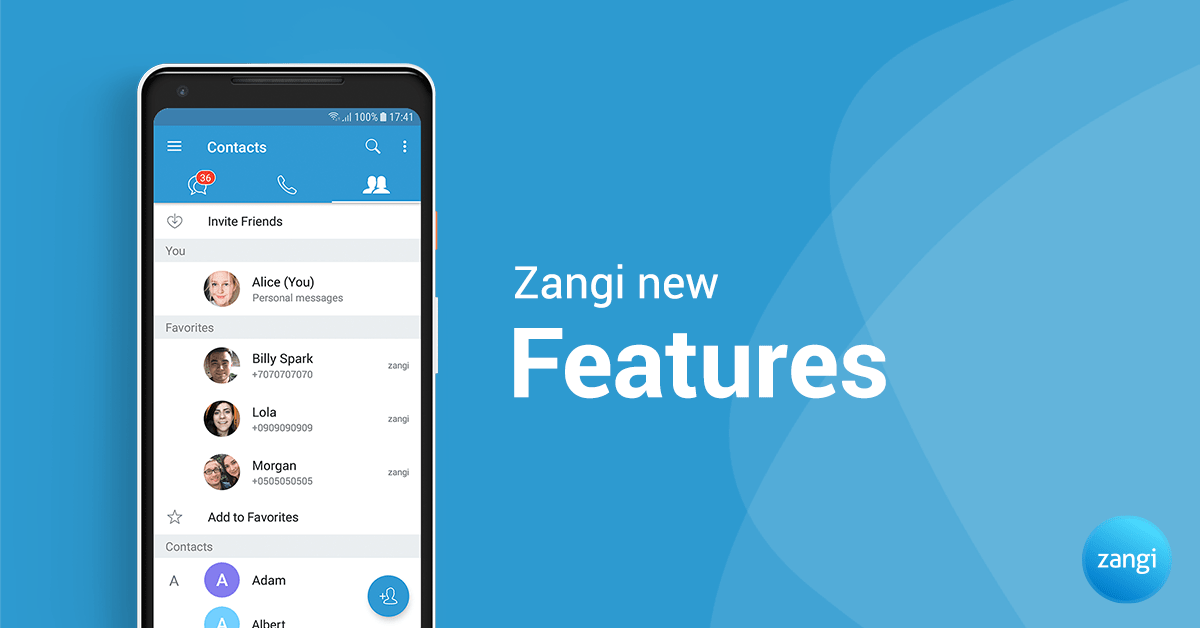 New Features In Zangi iOS And Android Versions
We're proud to announce that Zangi latest update comes with a much-improved user interface and experience.
You told us what you thought of our previous versions, we listened and implemented some of your requests.
Here are some of those updated features:
1. Reduce Data Usage for Cellular and Wi-Fi Networks
Ever wondered why reducing data usage is important? Now you can turn on "Low Data Usage" mode either on cellular or Wi-Fi networks or on both together. If this mode is enabled all received photos/videos/files will not be downloaded automatically saving your bandwidth. Later, you can download the files manually.
2. New Design of Calling Screens and Chat Bottom Panel
The new design of all calling screens and chat bottom panel with a much better experience.
3. Photo/Video Upload and Download
Zangi latest update provides you a better user experience for photos and videos upload as well as for download functions.
4. Edit Messages
You can edit sent messages for single and group chats. Press and hold the message and choose "Edit" in the menu.
5. Delete Messages for Everyone
Now you can delete messages for everyone inside single and group chats. Press and hold the message, choose "Delete" the menu and you will have "Delete for everyone" option.
6. Delete Account
Now you can delete your account, erasing all your data and history.
7. Search Inside the Chat
Zangi latest update enables you to search messages inside your chat conversation by tapping on the search icon on the chat toolbar.
8. Chat In-app Sounds
New in-app sounds were added inside the chat for a better user experience. You can disable/enable them in the "Notifications" section of the Settings.
9. Tap an Avatar and Open a "Contact Info" Screen
Tap on the avatar of any group chat member to open a "Contact Info" screen.
10. Improvements and Bug Fixes
Higher quality of photo/video previews inside the chat
Fixed: incorrect sorting of the messages inside the chat
A lot of bug fixes and performance improvements
The opinion of our user is very important for us. Please continue sending your feedback to support@zangi.com or message your comments to our Facebook page.