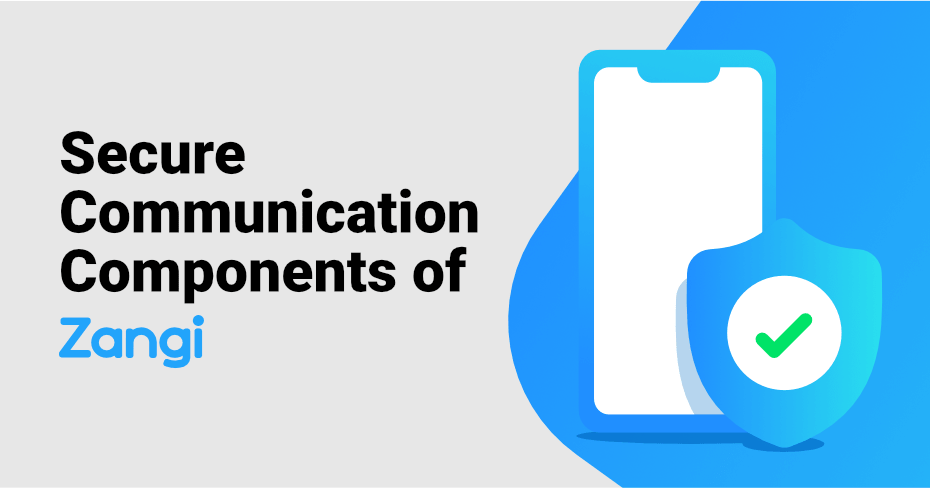 Secure Communication Components of Zangi
Private and secure communication is one of the main priorities for Zangi Messenger. Thus, various steps are implemented continuously to neutralize security failures;
SSL Failure Prevention
SSL system ensures private and secure data transfer when using a website or application. And this relates to the entire Internet field, therefore a security gap can endanger the system thoroughly. On March 14, 2012, at the launch of a new SSL version, such a flaw was detected in the SSL system, which endangered many websites and applications that didn't have an additional security level. This security flaw, which was called "Heartbleed", was eventually closed on April 7, 2014, when a more stable version of SSL was launched. Zangi users can again stay unworried since Zangi has additional SSL security systems that are protecting from external access into users' secure communication. Thanks to that even during the 'Heartbleed's' active period Zangi users are protected from any intervention.
Dynamic Data Encryption 
Dynamic data encryption is one of Zangi's main components, which guarantees users' secure communication. The latter is entirely encrypted which is being changed during every new communication; it is never the same for any random two communications. And the decryption key is kept only on the user's phone, which excludes any third party's access and the possibility to possess users' communication.
Secure Communication Content
Zangi guarantees secure communication by using serverless concept. It means that users' communication history is not saved on any server and only users have access to their messages because the system is decentralized. Besides, prioritizing communication security and users' right to privacy, Zangi application will soon further develop its end-to-end encryption. Different messenger applications have different encryption systems. For example, Signal and Whatsapp applications use the "Whisper Systems" encryption system, which is recommended by Edward Snowden himself. Telegram, for instance, prefers to create its own encryption system, which is commonly accepted as a more risky way. Currently, Zangi's security system more than complies with today's international requirements and possibilities, and will soon become the leading example for many other popular applications.
Enjoy secure communication with Zangi! 

Subscribe to Our Newsletter