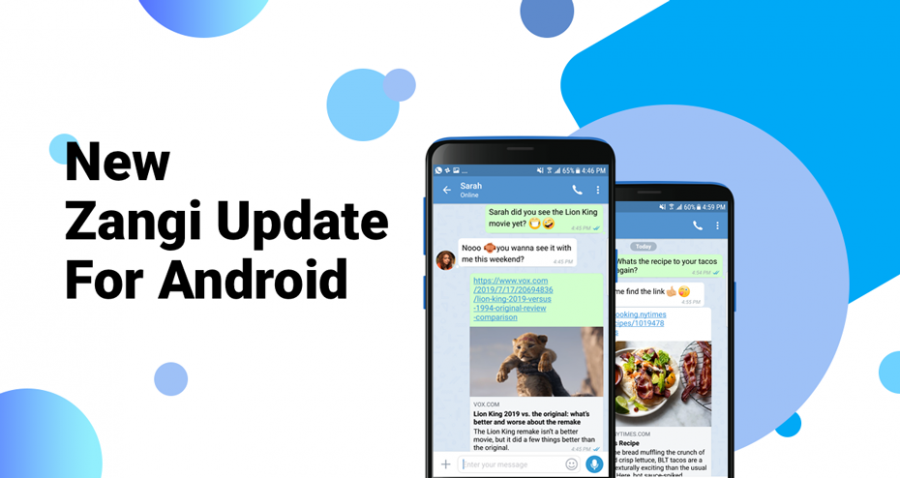 Rich Link Previews & More with Zangi's New Android Update
The latest Zangi update for Android is here bringing a much more developed design and experience for link previews inside your chat. This and other fixes and improvements gives an overall performance upgrade for all Android smartphones users on Zangi.
1. Rich Link Previews and Summaries
All links to websites, Instagram photos and YouTube videos you send on Zangi will now be beautifully structured and visualized so that you'll see what the link is all about before opening it. Once you paste a URL to the message input field, Zangi will start reading the landing page and displays the first data that it collects to create a preview. The link previews allow you to view:
A URL
A page title
A page description
An image
By giving visibility of the page being shared, the user experience of the chat becomes more interactive, enhanced and visually appealing. Your friends will not only most likely open the link you sent them, but they'll also feel comfortable when taping on it. Before even opening the link they'll have a full idea of what you're sending them.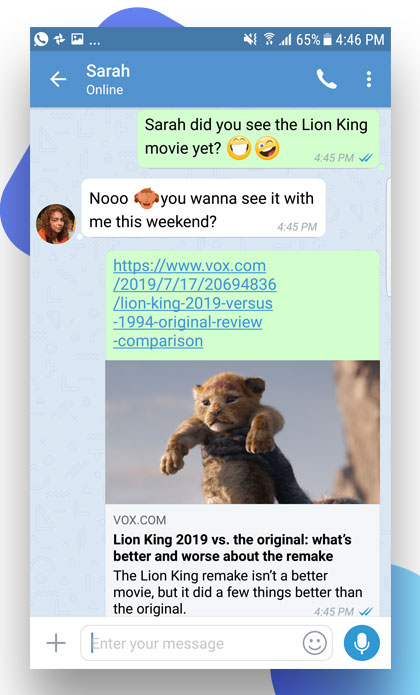 How to update Zangi: You can easily update Zangi from your phone's applications store. Search for Zangi in the App Store app and tap Update. It's encouraged to always use the latest available version of Zangi for the newest features and bug fixes.  
2. Web pages opened inside the app.
When sending or receiving web page links over Zangi, tap on the link and you can open the web pages inside Zangi. without switching to a browser. This means you can:
Open links faster
Stay in the Zangi app
Copy or share links easily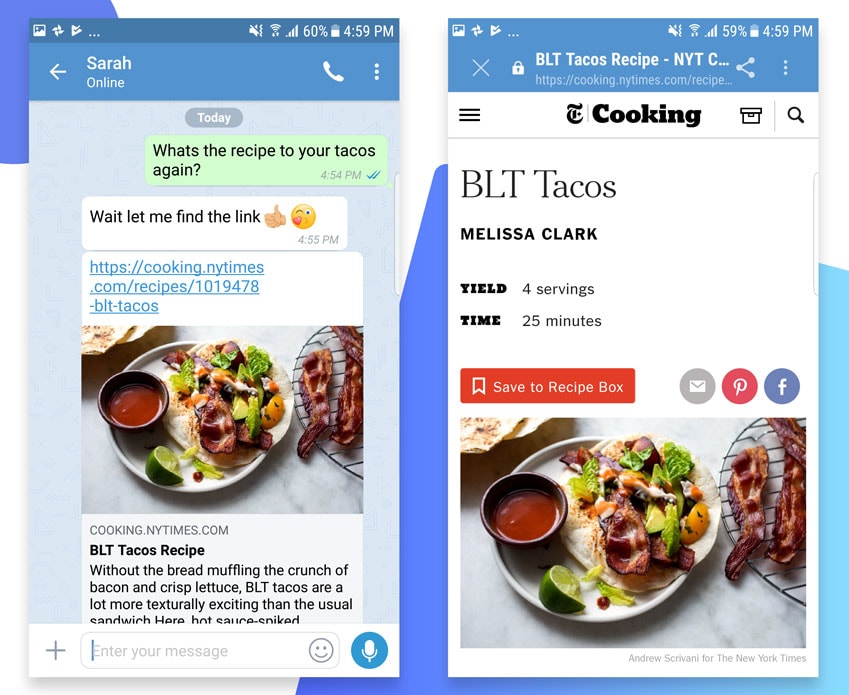 3. Improved Call Quality
Have even better-quality calls on Zangi, wherever you find yourself.
4. The History of your Paid Calls and Credit Found in Zangi.
Now you can see the whole history of your paid calls and credit right inside the app. Find the new menu in the Settings tab's in the "My Balance" section.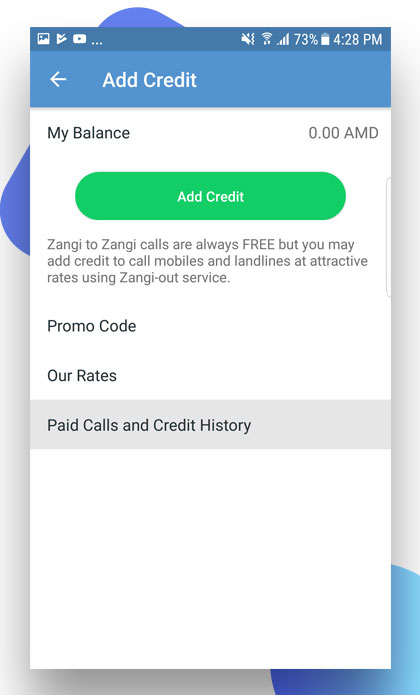 5. New "Services" Menu to Connect to Our Partners.
There is now a new "Services" menu in the Settings for our users to easily connect to the services of our partners. 6. Performance Improvements and Bug Fixes
Overall many improvements and bug fixes were performed, many found by our Quality Assurance specialists and some found and suggested by our users themselves. Enjoy our new features and wait for more exciting news from our team. In the meantime like and follow us on our social media channels: Facebook, Twitter, Instagram.