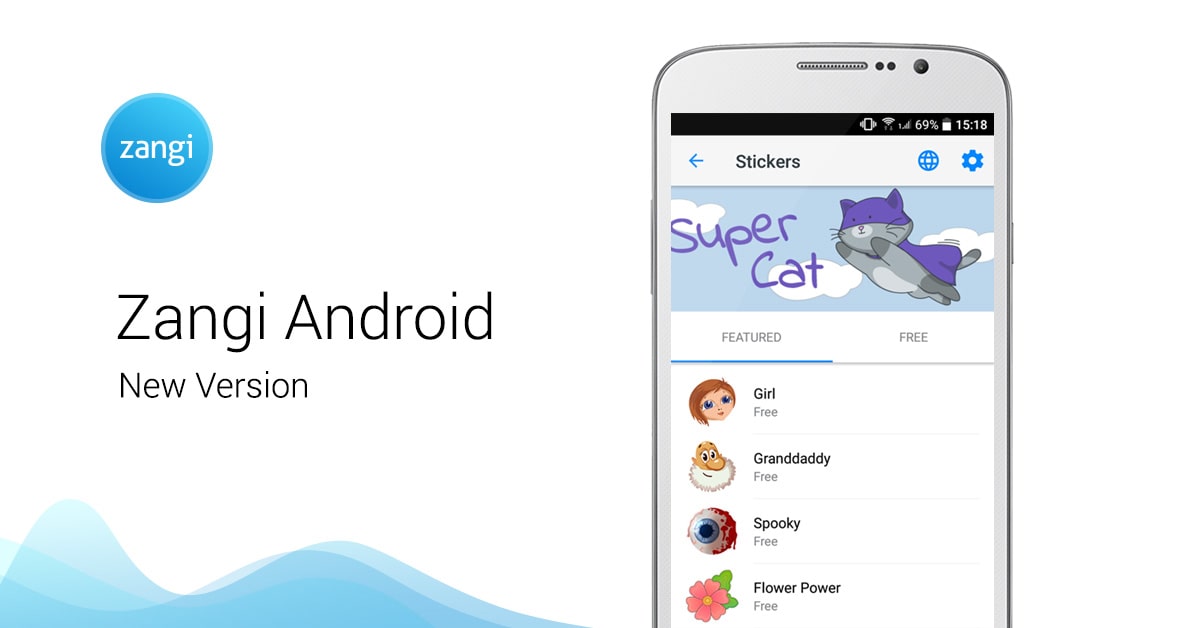 What's New In Zangi Android Version 4.1.9
Our team just released the newest update to our messaging app for Android: version 4.1.9. We've worked to improve the app and take into account the feedback of our users. Here are some of the features:
1. Sticker Tabs Design Changes
We redesigned sticker tabs inside the chat. Now you can see newly released featured stickers and download them without leaving the chat.
2. Create a Group Chat from Contact Info Screen
Start creating a group chat from Info screen of any contact. Tap "Create Group" and add other group chat members.
3. New Notification Dialog
The app will display a dialog helping to enable notifications for some smartphone models that don't allow to autorun apps in the background by default.
4. New FAQ Menu in the Settings
Tap FAQ menu in the Settings and you may find the answers to your possible questions.
5. Increased Number of Sending Photos
Now you can select up to 30 photos to send. The opinion of our user is very important for us. Please continue sending your feedback to support@zangi.com or message your comments to our Facebook page.