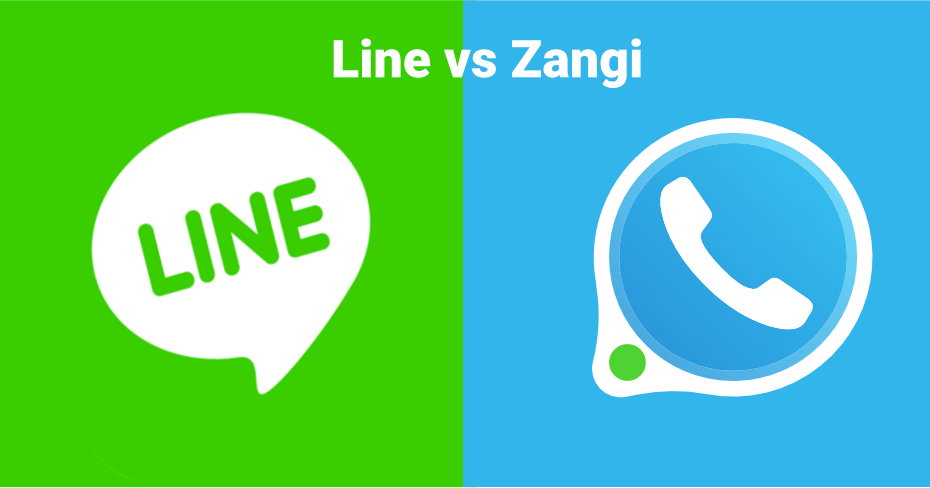 Line vs Zangi – Which One You Should Choose [Infographic]
It is a challenge to choose which messaging app to download when there are so many options. So which messenger should you choose? Let's examine two secure messaging apps Line vs Zangi: from privacy and data usage standpoints.
It's a battle, Line vs Zangi.
Security vs Safety
One of the most important factors people look for when downloading a messaging app is the security it guarantees. No one wants to find out that all their messages, their private information or location is accessible to anyone else.
Both Line and Zangi messages are encrypted. But the biggest and the most important difference between Line and Zangi is that Line stores your messages on their servers in Japan and your data is controlled under Japanese law.
Zangi does not store any messages on the servers, and only you and the recipient have access to them. Thus, your messages cannot be tracked, shared, and no third party can ever have access to them. Zangi prides itself in its commitment for providing its users total privacy by not processing any of its data, they are the only safe messenger.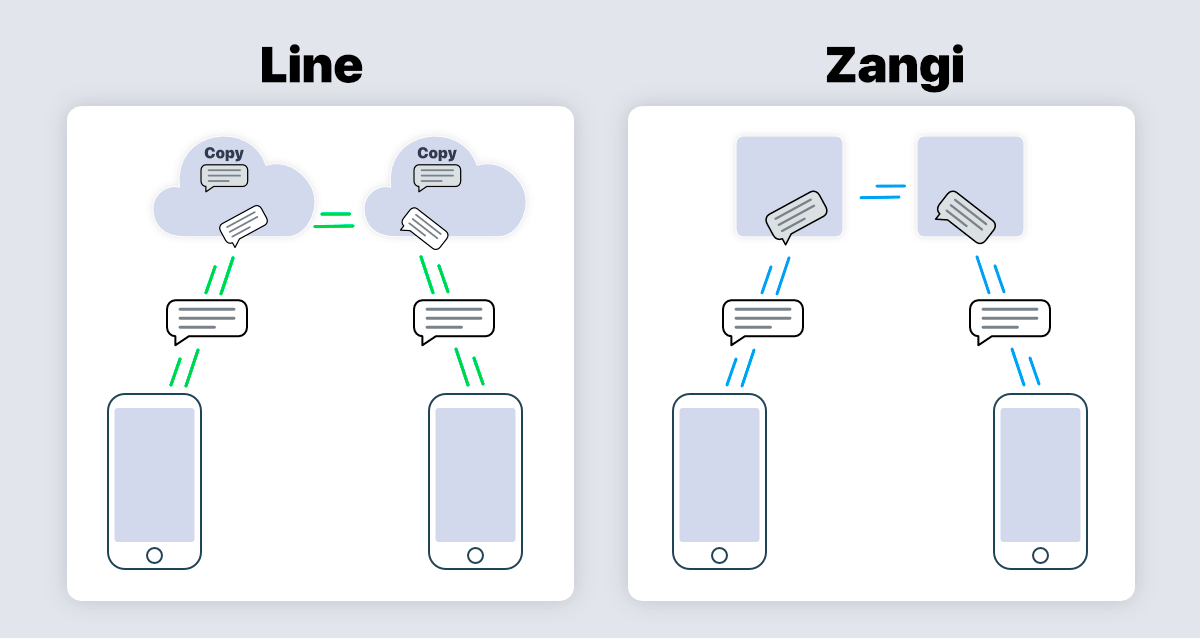 Interface
Nowadays, almost all the developers try to implement easy-to-use features and all the designers try to come up with a minimalistic interface and use attractive colors. If the user has to look for a tutorial to use your app, then the interface of your app is not simple and user-friendly enough. If we compare Line vs Zangi, the latter has a simpler and more appealing interface.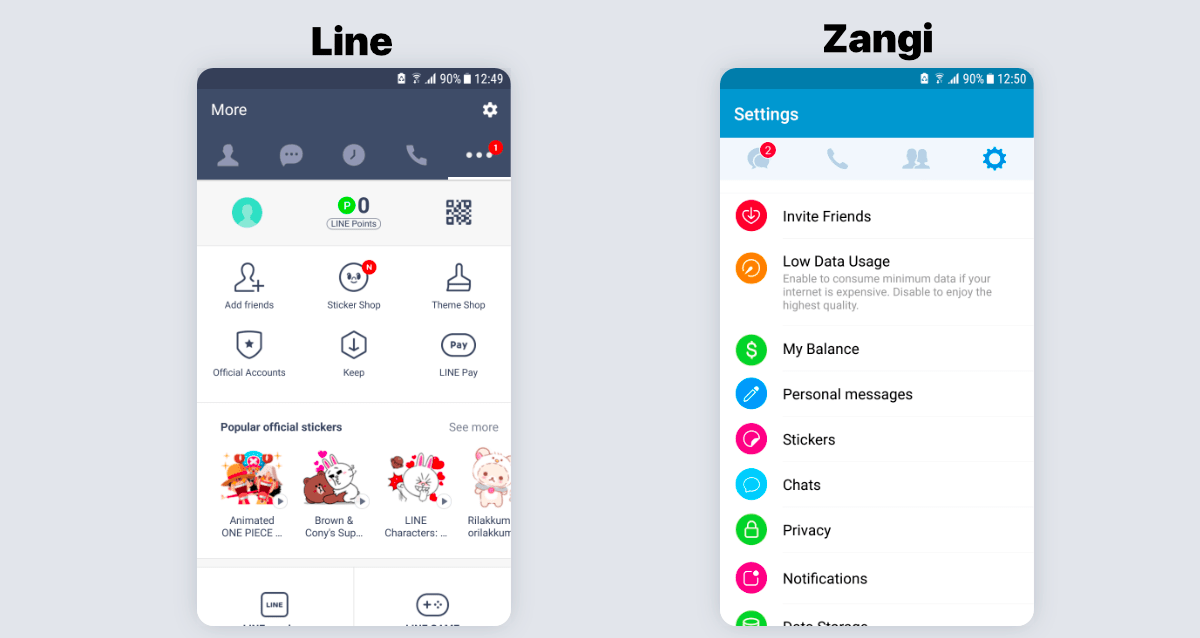 Data Usage
Zangi Private Messenger has its own messaging protocoluses such called Zangi Streaming Control Protocol (SCP) innovation. As a result, it allows Zangi to utilize many times less data than its competitors including Line. The protocol reduced the bandwidth consumption yet providing better audio quality. Let's compare the average data usage per one minute of voice call: Line vs Zangi.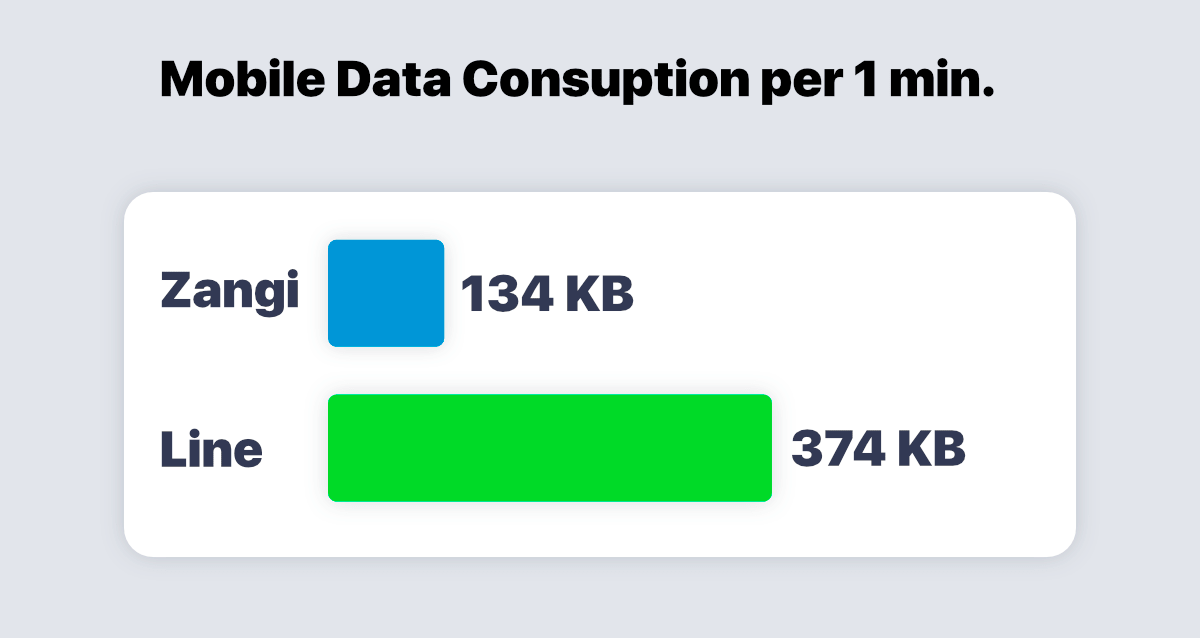 Stickers
We all love free things, but Line has decided to charge money for most of their stickers. Zangi original stickers are free to download.
File Sharing
You can not send many types of documents via Line, while Zangi lets you send any type of file type: contacts, ZIP and media files, documents or your location.
Rating on Google Play
If you want to learn more about one or another app, check their rating on the App Store or Google Play. Thousands of users cannot be wrong; they have tasted and shared their experiences.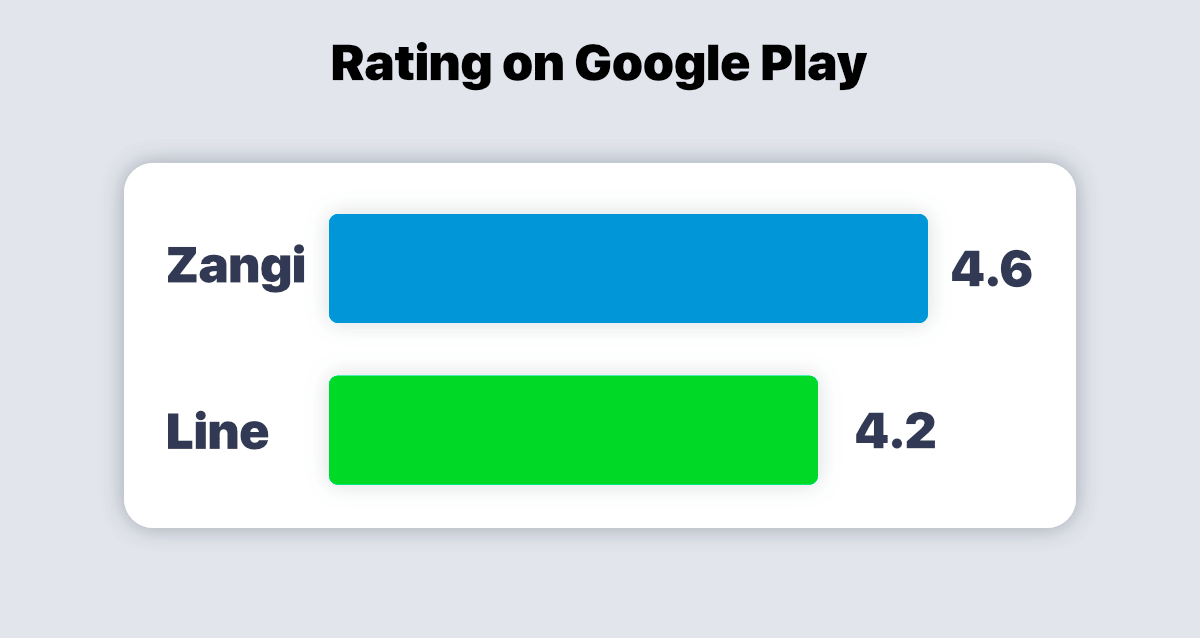 Different users will have different preferences in their messenger app, so they will choose based on their needs. Just because Zangi is not as popular as Line, it doesn't mean it is not better. You should consider switching to Zangi safe messaging app if you value your communication privacy.

What is your experience with Line and Zangi Private Messenger? Share your opinion and let us know why you prefer this or that messaging app out of so many options.
Subscribe to Our Newsletter