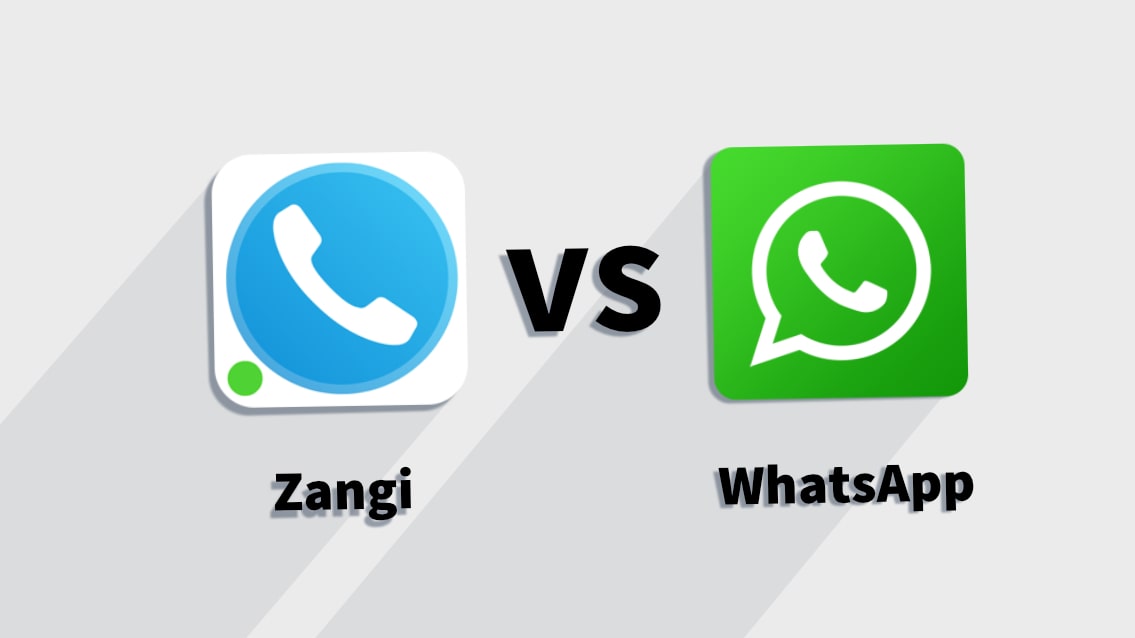 Infographic: Zangi vs WhatsApp | Detailed Comparison
So you wanted to know which app is a secure WhatsApp alternative? This time we decided to share with you the detailed comparison of two popular apps: Zangi vs WhatsApp.
In the variety of modern messengers, it is hard to find a messaging app with all the necessary features. To help you make the choice and learn about the similarities or differences between WhatsApp and other messaging apps, we have narrowed it down to Zangi vs WhatsApp.
Let's see what are the pros and cons of each one.
Zangi vs WhatsApp Comparison
Both Zangi messaging app and WhatsApp are similar in the core; they let you send text and audio messages, make audio and video calls, share files with your contacts, etc.. But if we dig deeper, there are many differences you should know about.
Data Usage
Zangi Safe Messenger is designed to save your money since it is the World's lowest data-consuming messenger. Let's compare how long you will be able to talk vie Zangi vs WhatsApp using only 1MB of mobile data.
[RELATED: Why Low Data Usage Feature is Important for Your Messenger App]

Blocking
A number of countries have already banned WhatsApp and other popular messaging apps, which is not the case for Zangi Safe Messenger. If you are living in one of those countries, Zangi messaging app is the best WhatsApp alternative.
As we see, both Zangi Safe Messenger and WhatsApp are secure messaging apps, but in case of WhatsApp you face some issues with the VoIP services: WhatsApp calling services have been banned in many countries, whereas you can make local and international calls via Zangi almost from any country.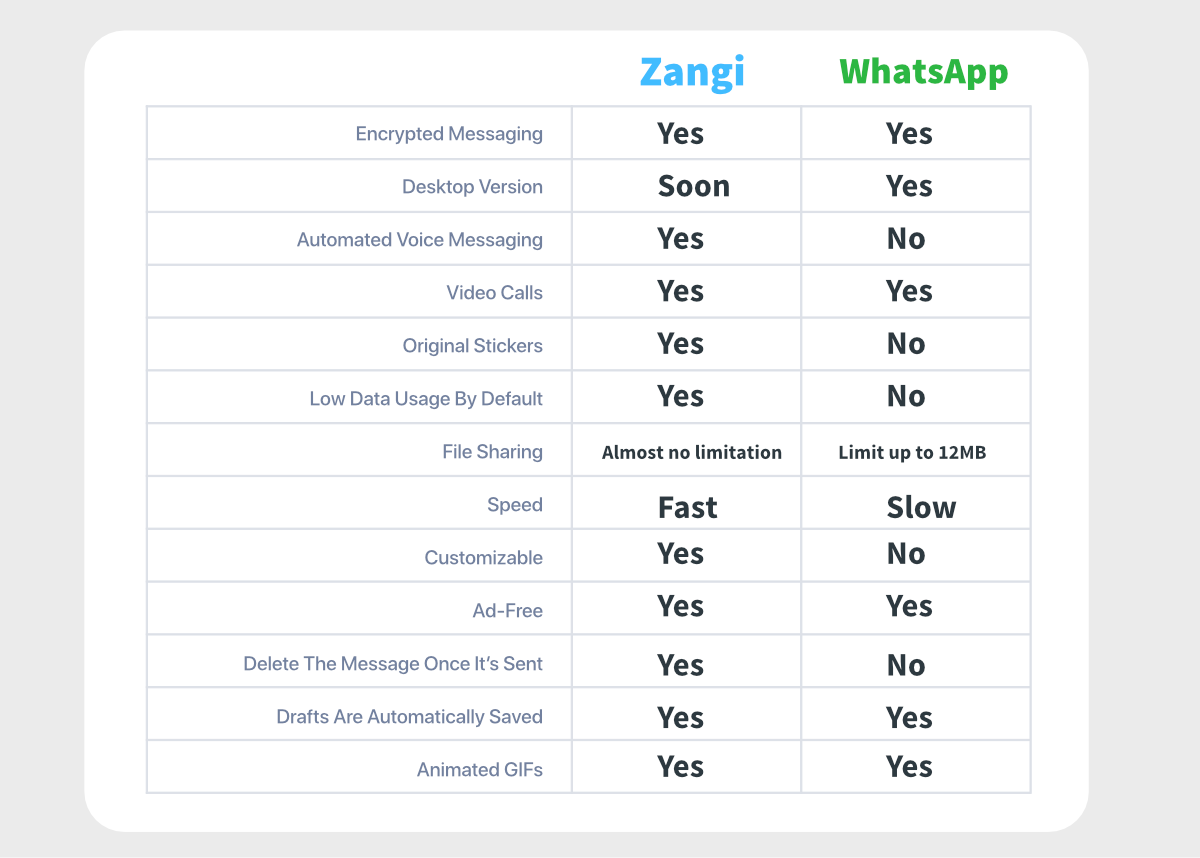 Another issue with WhatsApp is that it shares your messaging meta data with Facebook if you don't regulate it from the settings. That's not the case for Zangi Messenger, moreover, no messages are ever stored on any server. Thanks to that, you have an option to delete the message before it is seen. This can help you avoid some awkward situations.
Whether to switch to Zangi or WhatsApp is up to you and your preferences. Yet, you should remember that a large number of users is not an indicator of a better app. WhatsApp is using your private information for advertisements. If you value your security and privacy, downloading Zangi Safe Messenger is the best choice!

Subscribe to Our Newsletter