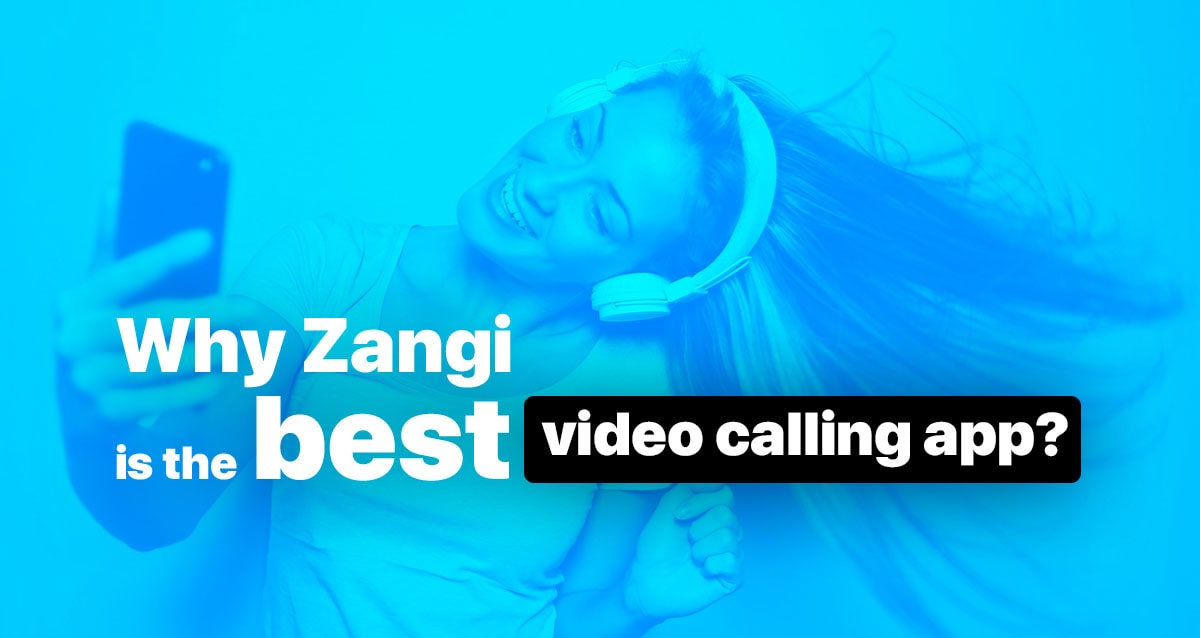 Why Zangi Is The Best Video Calling App
Video calling is so popular and widespread, that there's plenty of options to choose from. When searching for the best video calling app, all you need are a handful of exceptional elements: clear sound, high-quality video, and no problems when there's a weak connection. Another big one is safety: being assured that your private talk is truly private. Zangi's free video call feature is one of the few that keeps you connected to any network even with really poor 2G/EDGE internet connection while assuring full privacy.
Why Start With Zangi Right Away
Internet Speed Doesn't Matter
Zangi has reached a new innovative state, where Internet speed is irrelevant when it comes to calls, video calls or messaging. Never say "Sorry, it's my Internet" again. You can enjoy fast and safe communication from anywhere, be it your local cafe, library, airport or crowded public area.
Best Video Calling App
Never deal with low-res again. With HD resolution, photo-realistic colors and clear voice, Zangi's Video call quality is more than impressive. Get a feel of the colors in the video, actually see the person's face and expressions, body language. Hear their voice clearly, and understand their message and remarks.
Full Encryption
In modern society, we're not even sure if privacy even exists. Our information is out and about, and most of us don't know what to do about it. Thanks to Zangi's serverless concept and revolutionary technologies, nobody in between, not even Zangi, has any of your information. Unlike others Zangi does not store any of your communication history or any other data.
Never Miss a Word
Thanks to Zangi's revolutionary technologies, you can even recover lost voice and video data. If the video call was interrupted or distorted at any point, the lost video and audio will be recovered and heard by the receiver in milliseconds.
The Most Economical App On The Market
Zangi is designed to consume very low mobile data, and even work with slow and crowded network connections. You can make up to 7-minute HD voice and video calls while consuming only 1MB of bandwidth. Compare that with Viber's 3 minutes and WhatsApp's 4.5 minutes for the same 1MB of bandwidth, and your pocket will smile. https://zangi.com/news/en/5-best-messenger-apps-least-data-usage/
Zangi Works Everywhere
Zangi keeps you safely connected in public spaces and automatically adapts to the Internet connection to always ensure HD quality calls. And connect and call anyone in the world completely free. Want to start using the best video calling app today?
Download Zangi for safe communications and great quality chats and follow us on our Facebook page to receive constant updates.
Subscribe to Our Newsletter