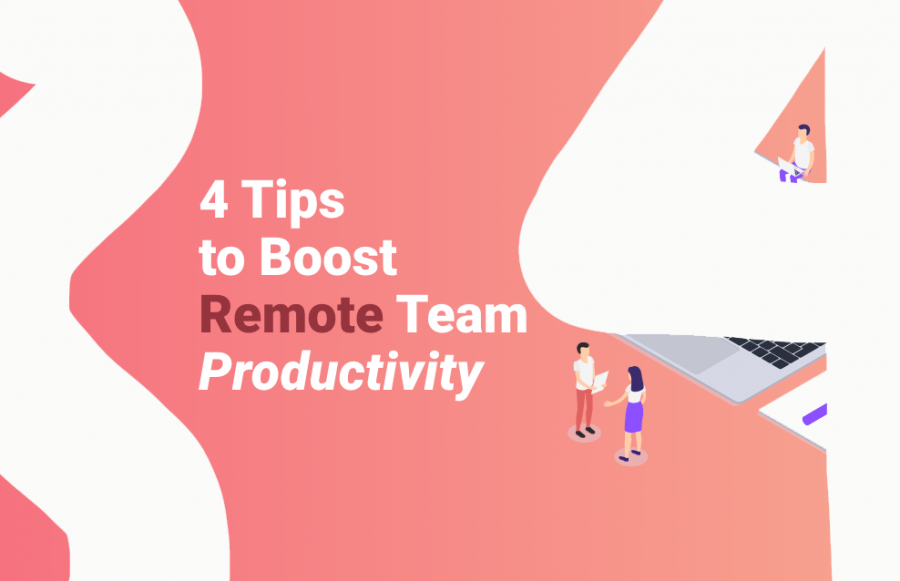 Virtual Team Building? 4 Tips to Boost Your Remote Team's Productivity
Is virtual team building becoming more and more relevant and vital for teams? The statistics are staggering, but they reflect the current situation of the global workforce: 70% of people around the world work remotely at least once per week. 53% of people spend at least half of the week working remotely. For businesses, remote employees are efficient because they impose fewer hiring expenses. An employer doesn't have to invest in offices. The workers, on the other hand, save money that they would spend on transportation, clothes, and lunch away from home.
The only problem is that some employers do not know how to handle a remote team. They understand they would get great benefits from hiring freelancers, but they don't know how to manage virtual team building. The communication becomes messy. It's hard for them to track the progress of the tasks, and they notice that the employees are not inspired to achieve the best results they could. How can you fix this? Is there a right way to approach the management of a remote team? Well, there are some basic steps you can follow to get started:
4 Tips to Make a Remote Team More Productive
1. First and Foremost, Hire Professionals
If you don't have a team already, the easiest thing to do is go to Upwork or another freelancing platform and hire the most affordable freelancers there. It's not the smartest thing to do, though. Many people try freelancing without having the needed level of commitment. They believe they can do their traveling and relaxing, and do a bit of work in the evening. Many freelancers tend to miss deadlines and deliver low-quality work, which you can easily see if you go through the feedback that Upwork freelancers get. Some are brilliant, but they will inevitably charge more for their work. The key to a productive team is hiring people with relevant skills. To find the best freelance (UpWork) candidates, though, look through this image to understand what you should be concentrating on:
Where to Look For Writers:
If you need writers, it's smarter to go to a specialized assignment writing help service. Other hiring managers do the recruiting for you. They know what skills their writers have, so they can assign them to the right projects. AustralianWritings is a great example of an effective service. It assigns writers with MA and Ph.D. degrees from the relevant niche. Consider hiring freelancers through specialized agencies. If you opt for freelancing platforms, interview the candidates diligently and don't hesitate to pay a higher price to someone who can do a better job.
Where to Look For Developers:
If you need developers, you have two options again: agencies and freelancers. Freelance developers can be really good, but you can't save money on them. The best ones will charge more. You can publish your task and interview developers on Toptal, Upwork, and PeoplePerHour. Check the portfolios of your candidates well. Then, clearly disclose your expectations before you choose a freelance developer to work for you. As for agencies, things are simpler. You'll hire one, disclose your expectations, and wait for the finished product.
2. Clarify the Tasks of Each Team Member Using Team Management Software
When virtual team building and managing, you have an important responsibility to clarify everyone's tasks. This can be achieved via team management software. There's always email and SMS, but that'll not quite do the job and is not secure for transferring confidential business info. Here's some software that'll help for different cases:
For collaboration like a pro:
Using a tool like Trello helps a lot. You can bring all the team members in. They will see their daily tasks and they will manage their schedules accordingly. Trello is a great virtual team-building tool because it shows how everyone makes progress on their part of the work. When a worker sees that others are doing well, they will be motivated to do their own part. You'll see how all pieces get together, and you'll manage any mistakes on the go.
For private & secure communication:
Zangi is a business communication tool built with security, approachability, and utility in mind, a safe place for all your calls, messages and collaboration, which is secured from third-party attempts to hack or outright steal your business communication data.
Everything is under your control, hosted on your company servers. It also features modern team features, HD video calling, and low data usage features. This makes it the perfect choice for teams who are used to working in remote conditions and are always on the move.
For lots of calling: 
Lastly, Zoom is another one of the professional virtual team building tools worth checking out for its innovative features. The tool consists of video messaging and collaboration as its primary focal point. You can easily manage upcoming meetings, send email invitations, share files or screens and all-in-all manage who can attend your meetings, at which time and in what capacity.
[Related: 5 Professional Business Communication Tools for Collaboration]

3. Always be Available (for the Best Virtual Team Building Results)
If your remote employees are in different time zones, the communication process will surely be disrupted. It's important to be available for them as much as possible. Try to set working hours that work for all of you. If that's not possible, check your messages first thing in the morning and consistently throughout the day. When they need answers, they will be able to proceed with their work sooner if they get them immediately. You can minimize these issues if you hire skilled employees, train them well, and provide clear instructions every single time. Give your employees some freedom, but make them know that you're almost always online, following their progress, and there for any questions
[Related: 8 Best Practices for Remote Team Management]
4. Offer Feedback, Make them Feel Part of the Team  
Even if you hire the most talented remote workers, you cannot leave them on their own. For the best virtual team building always give freelancers instructions. When they complete something and you think it could be better, tell them why it doesn't work and how they can improve the task. "Don't reserve your feedback for negative talk, though. When someone does a great job, tell them. You don't have to add a bonus every time, but that would be a nice touch. The occasional bonus or raise will inspire your remote workers to stay committed." – says Tom Dorf, the HR software specialist, who coordinates the remote teams' work.
[Related: 6 Things that Negatively Affect Your Team Communication, And How To Avoid Them]
Remote Teams Can Be Great!
After a successful and productive virtual team building,  your business will gain great benefits. You'll save money, but you'll also save time. Instead of calling in meetings, you'll distribute tasks through an online tool and you'll measure everyone's progress. A great remote team will have you wondering: "Why did I wait for so long to hire freelancers?"
Get in Touch
Send us a note using the form below and we will get in touch with you shortly.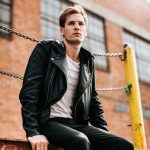 BIO:
Kurt Walker is an Aussie writer, blogger, and editor. He wasn't always inspired to write, but he became the best essay writer he could be when he worked with BestDissertation.com on his MA thesis. Now, Kurt works as a full-time writer for Brill Assignments, speedypaper and an editor for Rush Essay and Resume Writer Reviews . He enjoys working on topics related to technology and productivity.