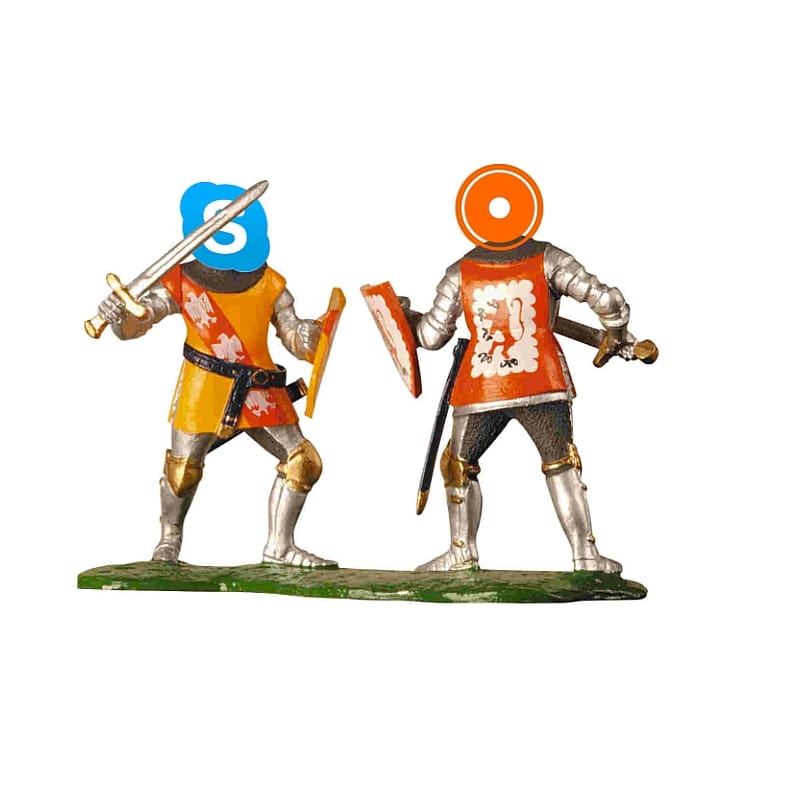 Today, the application markets for iOS and Android devices are filled with a variety of mobile messaging applications that offer calling and texting services over WiFi or mobile internet. Each one, Skype vs Zangi, promises a revolution in mobile communications, but each one is different in different ways, leaving the user to make a choice based on the app's popularity rather than its functionality.
While the competition on the mobile messaging market fuels progress towards a more refined and perfected set of apps, it also creates an overflow of choices that frustrates and gets the users lost. So, should apps be chosen based on popularity or functionality?
That's the question we have decided to find the answer by comparing one of the most popular messaging apps on the market – Skype – with one of the rookies of the market that possesses amazing functionality and usability – a relatively new player on the field called Zangi.
Skype VS Zangi VS Viber
Resource Usage – the power grab We all expect mobile apps to be as frugal with the phone's resources as possible. This means battery drain, CPU load, and data usage must be kept at a minimum, and there is a big difference between Zangi and Skype in that regard.
Skype vs Zangi vs Viber Battery Percentage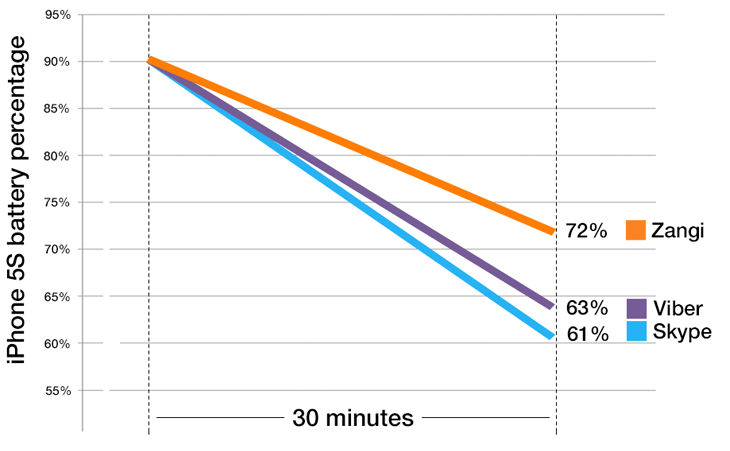 We have compared the two apps, and Zangi came up on top, with more productivity in CPU use during HD video calls (also see Viber comes up in the middle of two apps in regard to the power grab).
Because of this, it has extremely good battery efficiency, doesn't heat up the phone during intense use, and consumes no energy when not used, as opposed to the power-hungry Skype.
Skype vs Zangi vs Viber Data Usage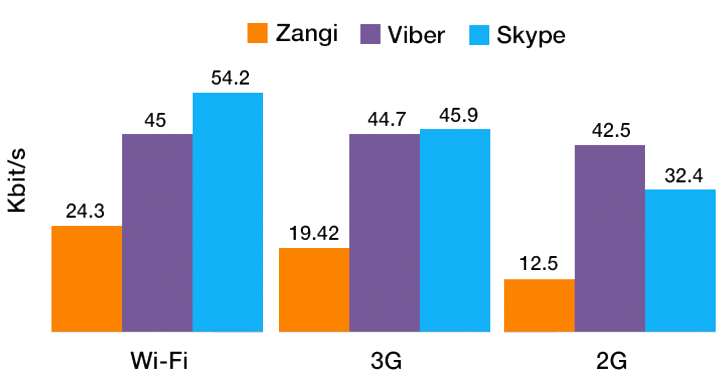 In addition to that, Zangi has the best bandwidth usage characteristics we have ever seen in any other app. During HD audio calls, for example, it uses half the amount of bandwidth that Skype does, all while putting out a better sound quality.
Due to such resource economy, Zangi HD video calls can be made in internet environments as poor as 2G/EDGE, a true advantage over the WiFi- or 4G-dependent Skype (check out the graph below). With such an impressive set of characteristics, Zangi has the upper hand in terms of resource usage, a very important element of a truly mobile application.

Subscribe to Our Newsletter