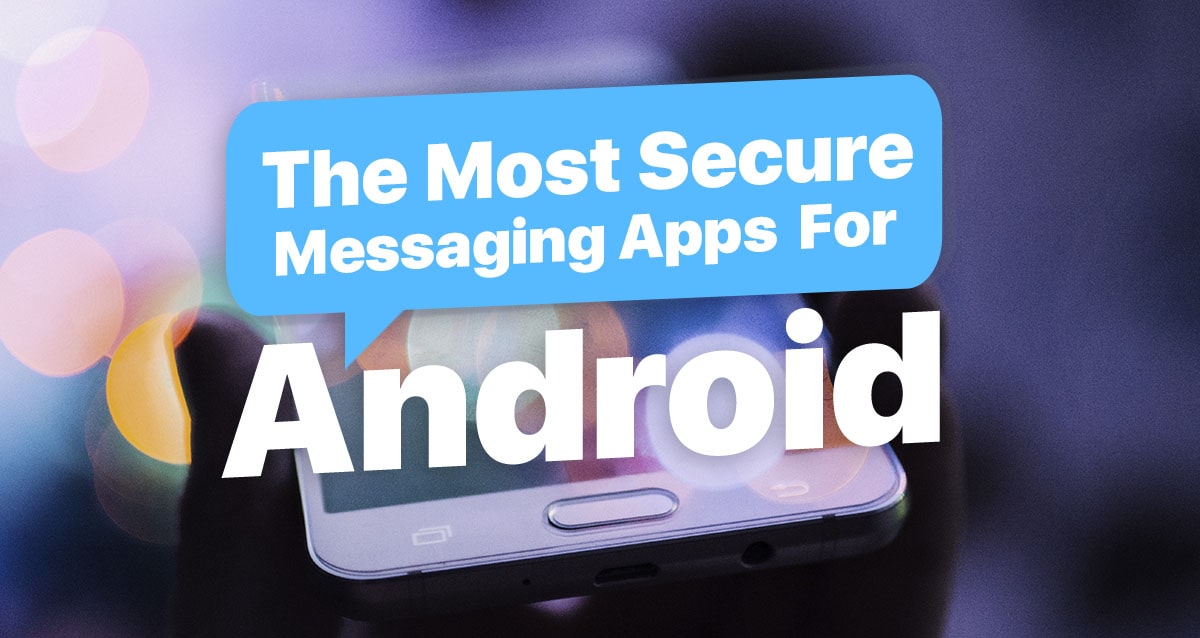 The Most Secure Messaging Apps For Android
Your data is gold; any institution or company which has the resources to do so would love to process your data for some gold nuggets of analysis on their target market. Some of this data processing is done with our permission, some of it is done without; what is important is to be aware of the fact that your online activity is easy to record and can be utilized by those who stand to profit from it. That's why you need to know the most secure messaging apps for Android.
Simply, being able to process millions of people's data gives you an advantage in the market if you interpret the data correctly. In a time when hackers and even your government is attempting to gain unauthorized access to our data, we have all become much more aware and conscious about our online privacy and potential digital dangers (identity and data theft). And so many of us are actively searching for the most secure messaging apps for Android.
What is encrypted messaging?
To tackle such issues, app developers have come up with encrypted secure messaging apps for Android. With end-to-end encryption, your sent message becomes completely illegible to digital snoops or the government. This is a common practice by most messaging apps today, some of which you still need to opt-in to, and some are automatically enabled. A level above this form of security are apps that are serverless.
This means no one in between, not even the app owners can have access to your chat history. No third party can demand access to user information through a back door if requested. You will never hear of these apps in the news being tricked into selling your data to agencies, third-parties or advertisers. Android still tends to be the default platform for secure messaging apps, with many options and different levels of security to choose from. The following are the different options you have for secure messengers for Android to download.
Secure Messaging Apps For Android List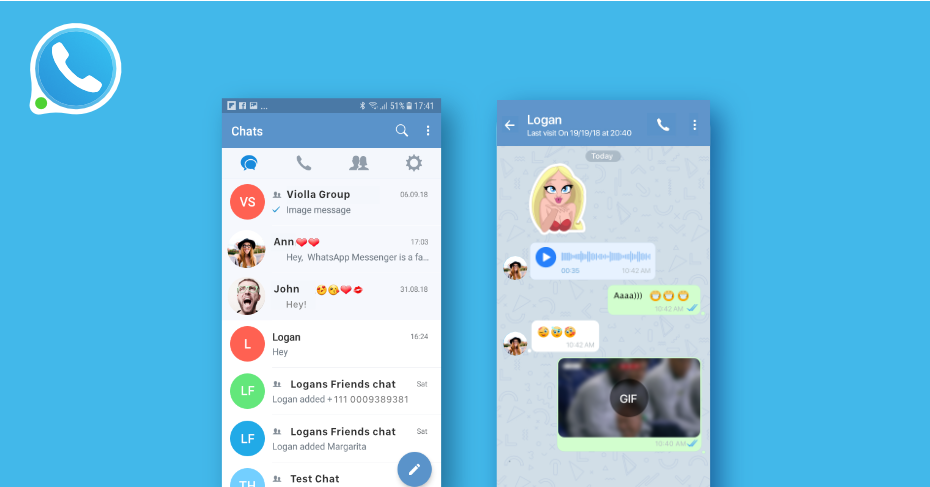 Zangi private messenger is rather new to the game, but its growth has been superb due to its revolutionary serverless concept. The app doesn't store communication history on any servers, creating a thick wall around your data. No one, not even Zangi can access your data. This safest messaging app is designed for the privacy-conscious user, leaving no traces on the Internet whatsoever. And once you delete a message, it's gone forever. The app also doubles as a very cost-effective 2G messenger, which fully functions at low 2G/EDGE Internet speeds.
Download: Android (free)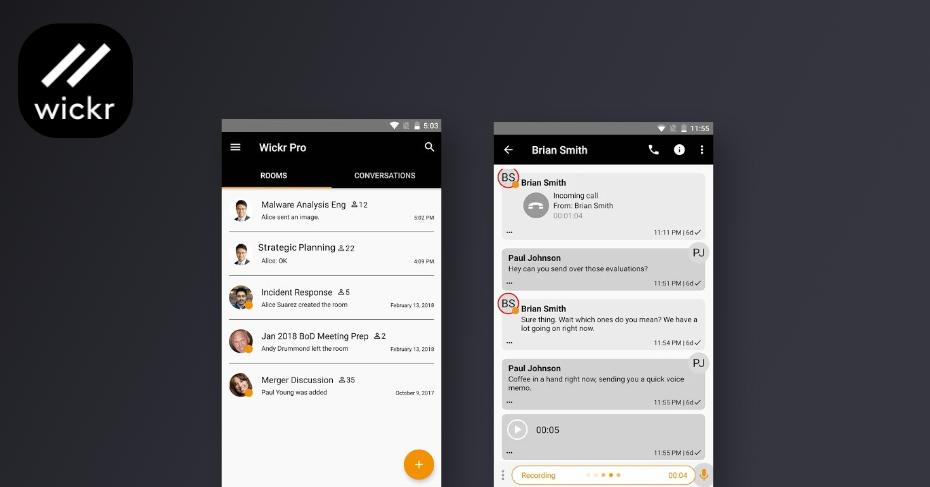 Wickr Me is a lesser-known end-to-end encrypted secure messaging app for Android, which includes a "Secure Shredder" feature that erases attached files, messages, and other data. With Wickr Me you can also delete geotags and message times, send private, messages, photos, videos, and voice messages to other Wickr users.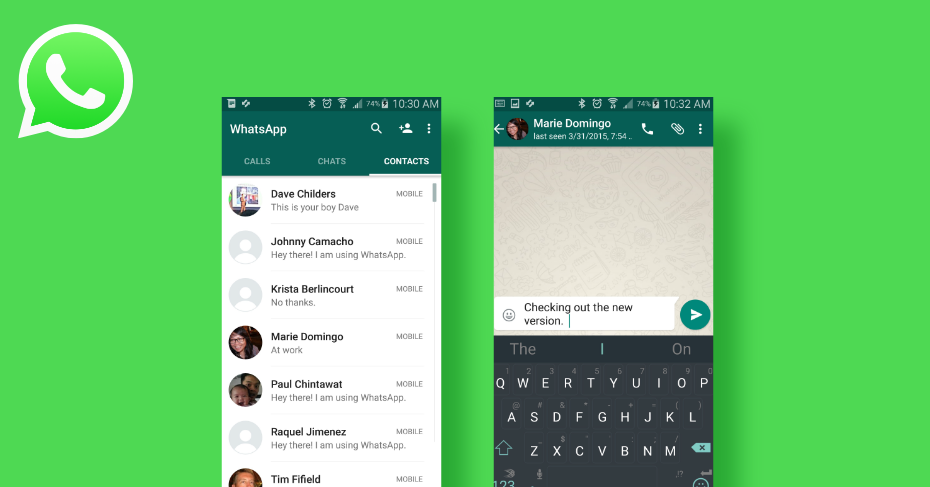 WhatsApp, in 2016 added its end-to-end encryption feature. It provides a security-verification code to share with contacts to always ensure encryption and security. But when Facebook values Whatsapp at $19 billion, it can be safe to assume that Facebook is looking to get its money worth from the acquisition, and not just from monetizing it with advertisements. Whatsapp is widely used and accepted but could be considered at the bottom of the list in terms of the most secure and private.
Download: Android(free)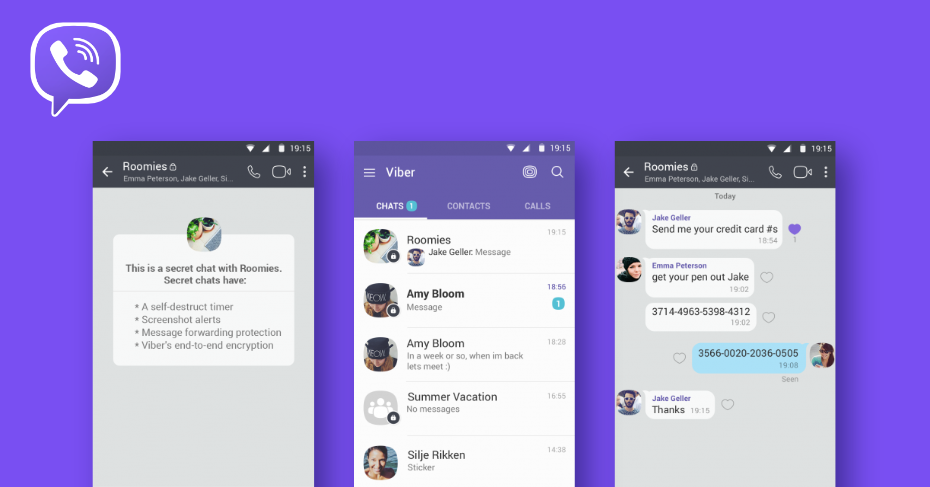 Viber also recently joined the end-to-end encryption gang, working with a color-coded system, that shows how protected your conversations are.  All data is tied to your number, but you can also make Viber-Out calls to nonusers, for small costs.
Download: Android (free)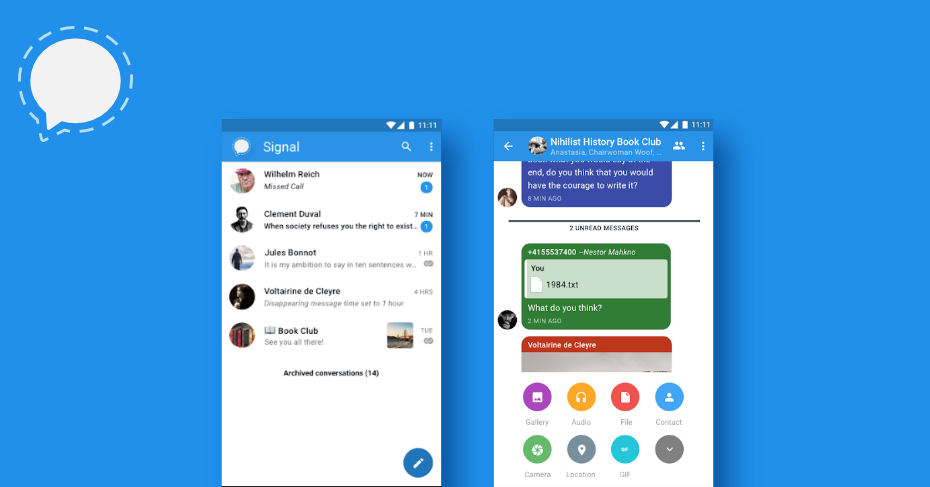 Signal is one of the best-known messaging apps known for self-destructing messaging and using the app with no PIN codes or logins. It's completely end-to-end encrypted and provides messaging and voice-call services. You can easily and securely send texts or call individuals or groups, share media and or other files to your phone contacts.
Download: Android (free)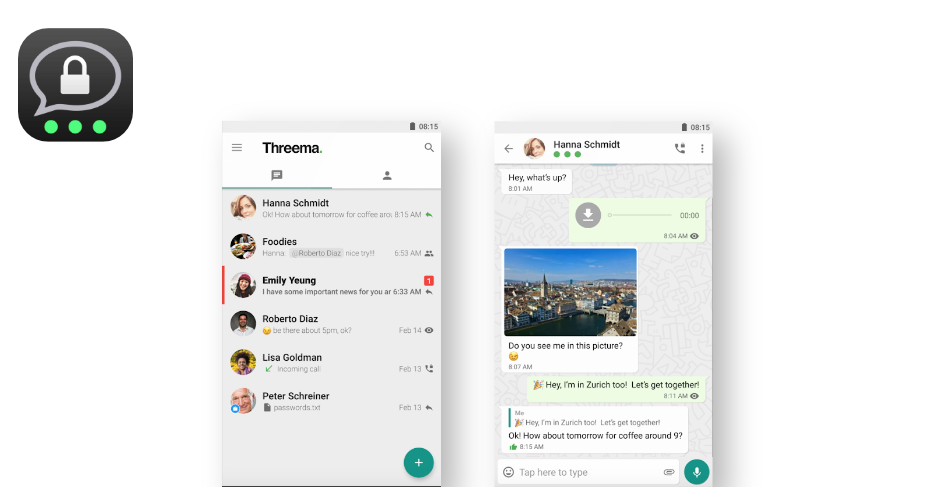 Threema works great for Android, iOS, and Windows. It uses one of the most secure open-source networks, as well as the cryptographic library  NaCl, to protect messaging history.  No email ID or phone number is needed when registering, only the special ID from the app. The app only costs US$ 2.99, but includes all the necessary features: end-to-end encryption also for voice calls, group chats, files, and even status messages.
Download: Android ($2.99)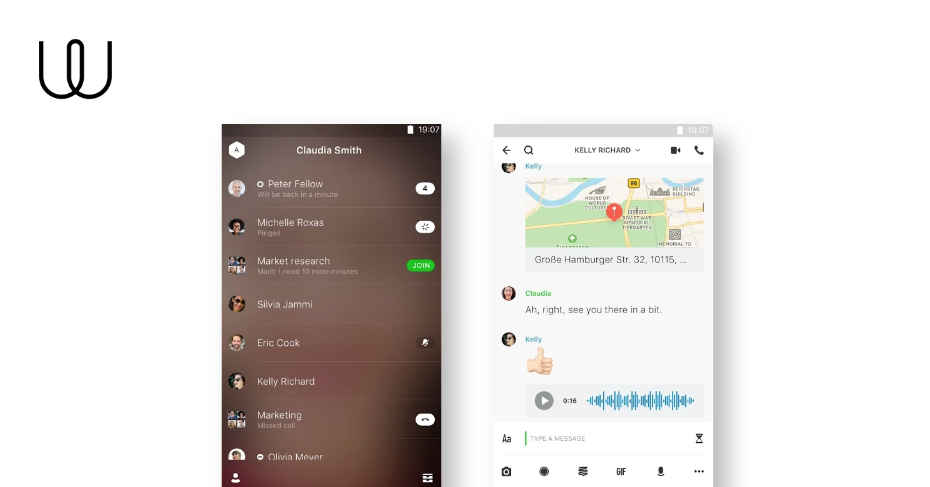 The Swiss messenger is one of the the most secure messaging apps for Europe, working very well with European data protection laws. The app offers end-to-end encryption for messages, calls, video calls, GIFs, audio, sketches, sharing, and Dropbox file sharing. Both the mobile and web versions are free and even available for business. Wire also includes multi-platform cross-device syncing and support and great security, made possible with the use of Proteus encryption protocol.
Download: Android (free)
For more info on the most secure messaging apps for Android and the latest tech news visit this technology and messaging blog or follow us on our Facebook page.
Subscribe to Our Newsletter