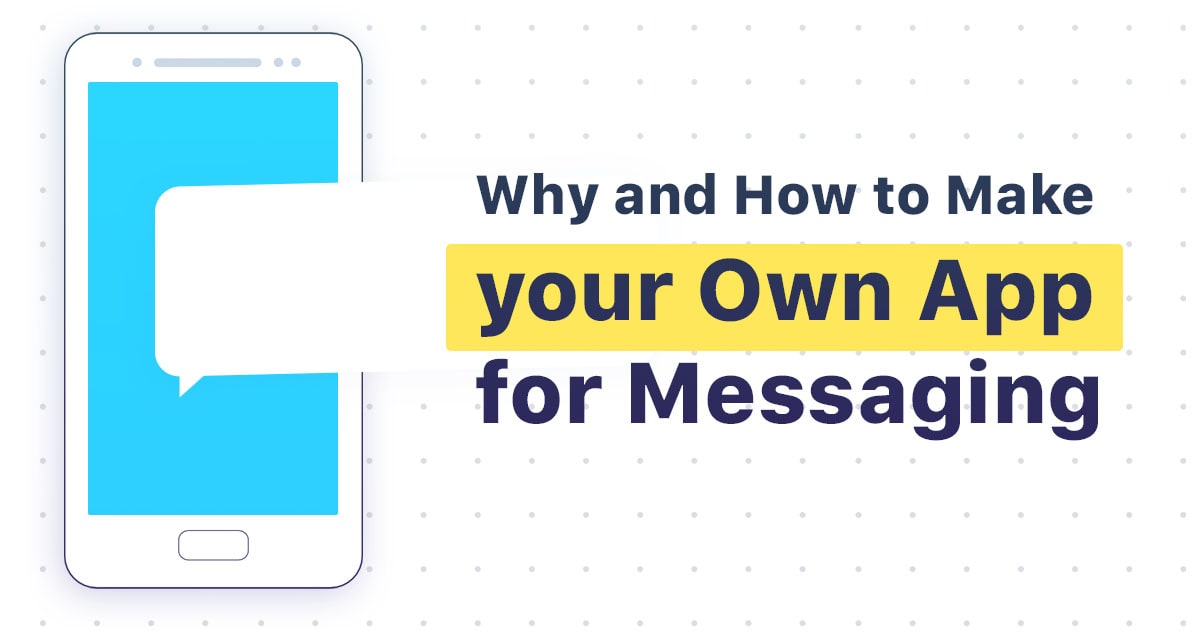 Why And How To Make Your Own App For Messaging
Whether you are an owner of a small boutique or a big company trying to increase your sales or be more active in the mobile environment, you are probably wondering how to make your own app for messaging.
Having your own messenger can increase your revenue and help with your marketing and branding of your company and there are so many more advantages.
Why Make Your Own Messenger?
Smartphone and Messenger revolution
People spend more time with their smartphone than on their computer, and even more than they spend with their partner, family or relatives. And more smartphone use means more app use. Even if you have a mobile website, apps are so much faster, more dynamic and user-friendly to use. And building your own messenger is no longer expensive or labor-intensive. Thanks to Zangi's White Label solution, this difficulty is a thing of the past.
Also when looking at the latest trends, messengers are surpassing social media in use with a usage growth of over 11% year by year.
Foster marketing and customer loyalty
If you build an app now, you'll be just in time. Everybody will soon have their own messenger app for their business, but because not everyone has one yet, your white label messaging app can, therefore, create interest in your company. And once your customers have installed your app on their smartphones, you will be able to increase their loyalty and engage customers or fans. You can send push messages, offer promotions or let customers take part in savings by making mobile payments. If you already have a mobile wallet, Zangi allows integrating your wallet in your new messenger, for easy chat and money transactions. developed a special customer card for this purpose.
An additional sales channel
A white label messaging app offers an additional sales channel to present products and sell them directly from the app. DJs can sell their music and concert tickets with QR code payments. Restaurants and hotels can allow guests to book a table or room with P2P payments. If you send users a push message with promotions, guests tend to book more quickly.
[Related: Q&A | How To Integrate Your Mobile Wallet With A Messenger]
[Related: How to Use a Messaging App in your Marketing Strategy]
How To Make Your Own App From Scratch
Compared to a website or advertisement, messenger apps can be made very easily while not spending a fortune. With Zangi's White Label, you can take Zangi's full-functioning messenger platform, and request some changes on top of it. You can have a fully functional messenger, with your logo, design, and branding and with all the features you need, and no one will figure out that it's not made by you. So how to make your own app? The process is simple. Just decide what you need for your app, contact Zangi, share your ideas and Zangi's creative team may even offer many more interesting concepts. Contact Zangi and their team of developers will do the rest.
You can have you your very own white label messaging app in only 10 days. And you can make your messenger app as advanced and feature-full as you want.

Get in Touch
Send us a note using the form below and we will get in touch with you shortly.