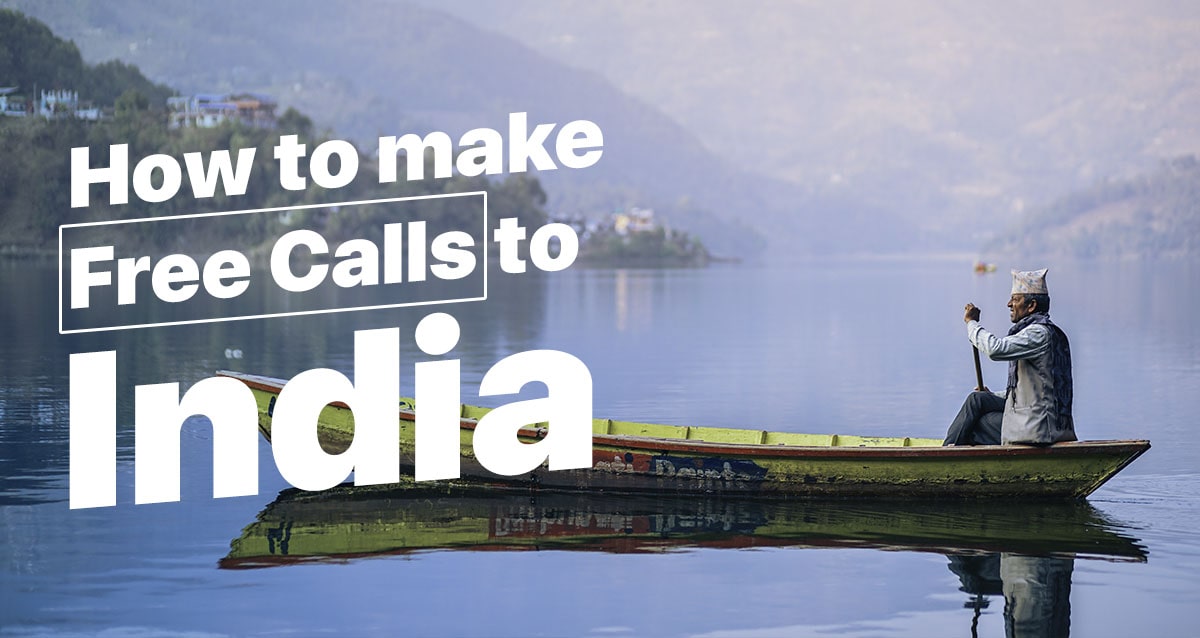 How To Make Free Calls To India
Are you interested in how you can call India for free? What's the best way to make unlimited free calls to India to connect with family, friends, and colleagues in India? What tool can guarantee high quality while using the least amount of data usage to use to call India? This article will help answer these questions:
Free Calls To India
An easy way to make calls worldwide is through the internet. One challenge that faces Internet use in India is the lower-than-average bandwidth of the broadband connection. Daily Internet users are about 281 million, and data usage is very broad:  2G, 3G, 4G, as well as fixed broadband.
Thus, you should focus on how well a particular messenger can work even with  2G/poor Internet and the slowest Internet. Zangi can operate even with the slowest 2G Internet connection, and with crowded WiFi, and most importantly, it offers absolutely free calls to India.
Best Free Calling App To Call India
No matter if you're calling India locally, if you want to make international calls or if you want to call India from abroad, the messenger to save you from all the trouble is Zangi Safe Messenger! Messenger applications are a sort of online chat, that offers Real-Time communication over the internet. Many of the top messenger applications today can be considered a more advanced version of these online chats. Many of which include features such as, file transfer, clickable hyperlinks, Voice over IP (Voice Calls), or video chat.
Zangi-to-Zangi voice and video calls are 100% free. If the person you're calling doesn't have Zangi, no worries! Don't pay premium operator rates for your long-distance or local calls.  Zangi Out has very affordable rates for messenger data usage. You can call any landline or mobile number at the lowest possible rates.
Zangi Out rates for India:
Landline: 0.04 USD/min | 2.94 INR/min
Mobile:    0.04 USD/min | 2.94 INR/min
[Related: How To Make Free Calls To Spain]
Advantages of using Zangi
You can make very affordable calls to India with Zangi, who offers highly competitive rates. Call rates to Indian landlines and mobiles are as low as 0.04 USD/min or 2.94 INR/min. For frequent travelers, you can get roaming at a fraction of the cost with Call Forwarding and Zangi-Out.
Confidentiality and security are extremely important for Zangi. The serverless messenger guarantees ultimate protection for your communications and data. Communication history is never stored on any server. The fully encrypted messaging app leaves no traces on the Internet whatsoever. Zangi will never give third parties access to your data because the secure messenger doesn't have that data in the first place.
Internet Speed Is Irrelevant
One of the unique features that Zangi offers is its ability to work even with the poorest Internet connection or crowded WiFi.  When connecting at a cafe or at other public spaces, Zangi Safe Messenger is optimized to work in any Internet connection to still provide uninterrupted calls.
Save precious data when making calls on expensive network connections. The lowest messenger data usage app lets you make HD calls for up to 7 minutes while consuming only 1 MB of bandwidth when switching to the "Low Data Usage" mode.
Download Safe Messenger Zangi today to always save on messenger data, and to make free calls to India from around the world.