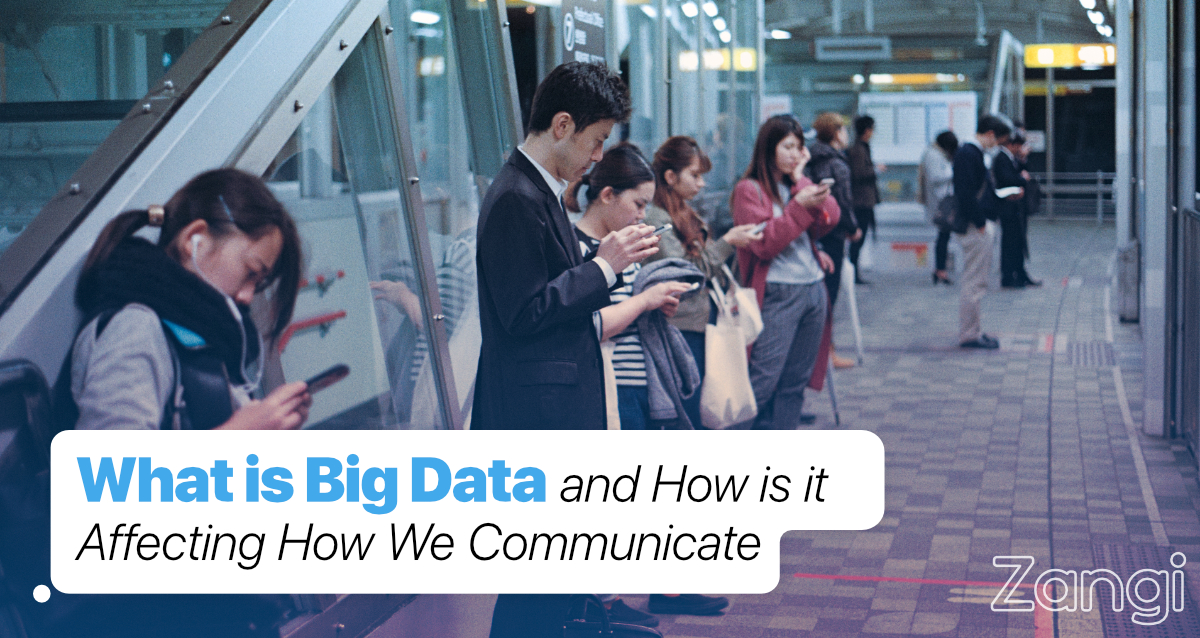 What Is Big Data And How Is It Affecting How We Communicate
In the digital world, any action we do generates data – whether it's browsing the internet, answering emails or messaging our friends. What big data is what is collected by different data-processing application software to reveal patterns, trends, and associations, especially relating to human behavior and interactions. And this collection process often happens without us realizing that it's happening.
What is Big Data and Personal Space
People used to consider the space immediately around us to be ours and personal. But the shape of our personal space is changing as we live our digital lives in public spaces. In the digital era, our so-called personal bubble is not just physical – it's also digital and virtual. It's the sum of all the settings across different digital platforms – including apps, social media, email, the phone itself, which help manage personal, group and public communication and data. Big data collection is everywhere and it has become nearly impossible to escape.
How to Safeguard our Digital Personal Space
Given how sensitive we are to invasions of our physical personal space, it's remarkable that many of us don't even realize the extent of our digital personal space, which is spread around in other servers and devices worldwide. By visualizing the massive size and dispersed form of our digital personal space, people will become more protective of their data, taking a greater interest in the level of encryption, privacy, and permissions granted to each app they use.
But to not fall in the hole of the corrupt-use of big data, there is a safe messenger out there called Zangi that offers a cloud-free space to communicate, with no big data monetization and full privacy. For the everyday activity, calling and messaging, Zangi is the greatest privacy-advocate messenger, which doesn't delegate user personal data and doesn't store anything on any servers.
Zangi Messenger, the only messenger that doesn't do big data
Zangi Safe Messenger's team, taking into account the importance of protecting personal space, has created a cloud-free and serverless space for users or business communications without any concerns. Zangi does not do big data, does not leave traces on the internet and works on a serverless system, allowing you to call or text with peace of mind.
The whole world is now becoming more and more developed thanks to technology, but when it comes to security everyone will soon be choosing safety over speed or minor progress. All the movies now, all the news we read about are about how technology is eating us alive and how we are all led towards doom if we continue to take advantage of how important safety is in the digital age.
[Related: 7 Things You Need To Know About Zangi Safe Messenger]
Personal space is no longer the immediate space that surrounds us. The next time we look at our phone to send a text message, we should envision the real extent of our space, and what is transmitted to others before it gets back to us. Our personal space is not a bubble anymore – it is a global network and we should be careful in any case.