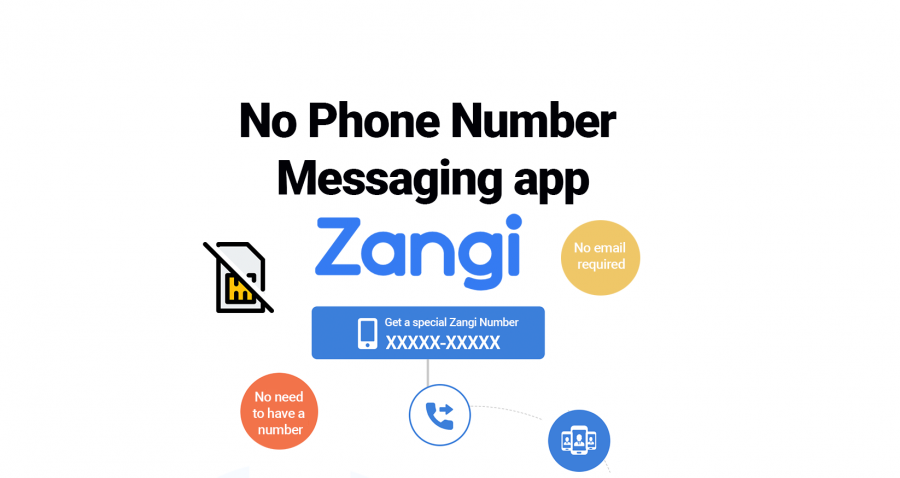 No Phone Number Messaging app | Zangi
Nearly all messengers now offer have some sort of secure encryption, mainly End-to-End Encryption.  
But to ensure personal data privacy & full protection from employees, hackers, service providers or even government officials , these messaging apps would need additional features and privacy measures, such as no phone number registration, offered by Zangi Messenger. 
What is End-to-End Encryption? Isn't it enough?

While many secure messaging apps use end-to-end encryption, they can still collect data about you, called metadata. This includes info like who you talk to, what you talk about, for how long, on what device, your IP, email and phone number. Zangi No-Trace Messenger does not keep any data on any servers.

Compatible operating systems: Android, iOS
Price: Free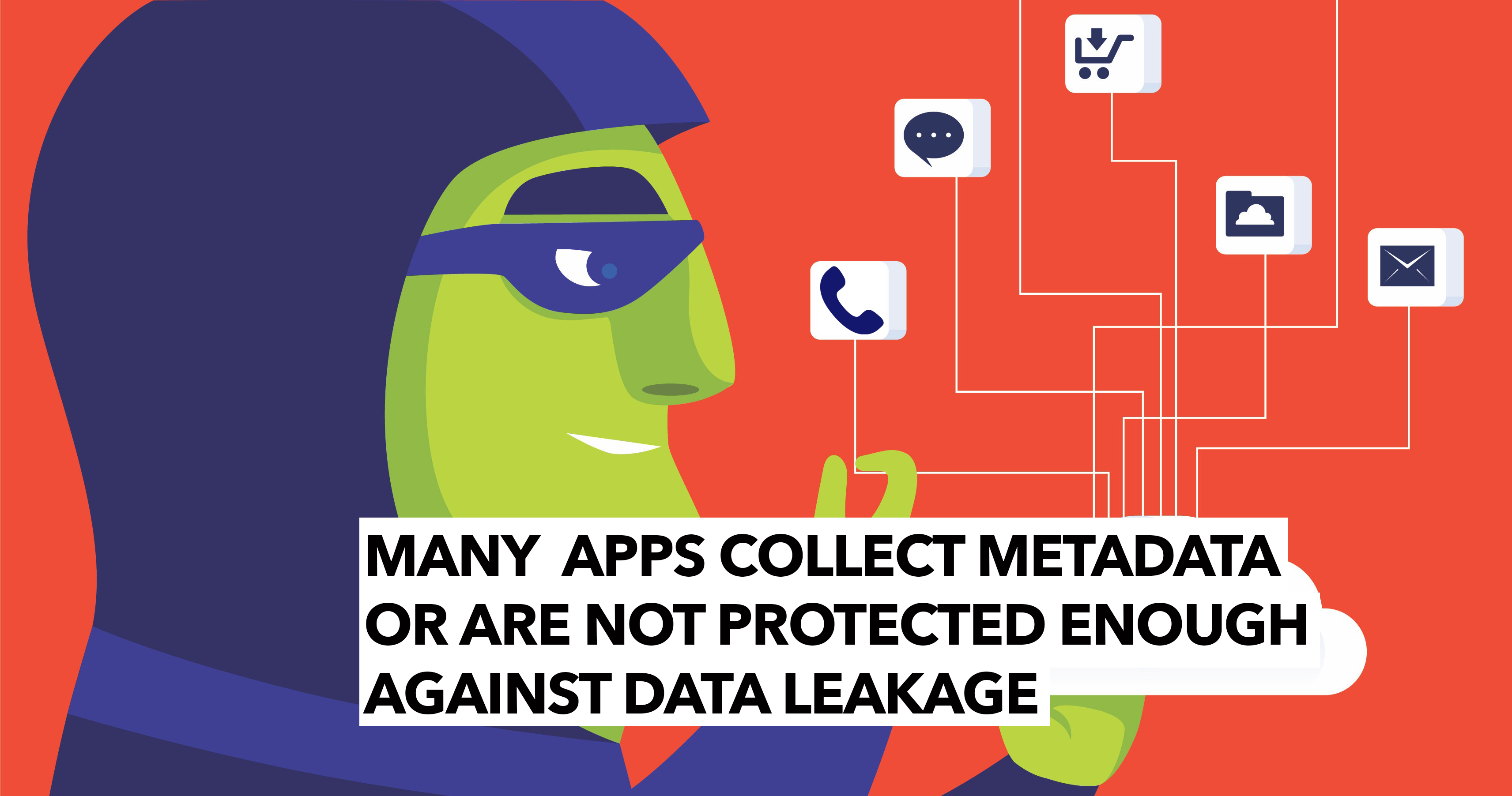 (c) Image sections: The conversation.com
How to choose a secure messaging app
A security article by Forbes says, Do your research. End-to-end encryption should be a no-brainer for those who care about the security of their communications. Customers should pay attention to the technologies used, the policies of the service provider, their advanced security features, the company's mission, its track record and ownership. Here are some of the key pointers to look for:
Encryption by Default

Zero-knowledge/ No backdoors

No profiling, Data Protection 

Beware of the cloud 

No advertising 

Have a look at Privacy Policy and Terms of Use

No Phone Number Messaging app

No address book access

Open Source

Self-Destructing Messages

Secure Calling
Registration WITHOUT phone number or email

No personal contact sharing

Zangi DOOES NOT collect and save users' personal data and other information on its/any servers

No trace communication, no profiling

All communication data (messages, files, images, etc.) are stored ONLY on the users' devices

Default Military-grade End-To-End encryption for texting, file transferring, voice & video calls
Upon registration you will get a private, secret number to keep you anonymous.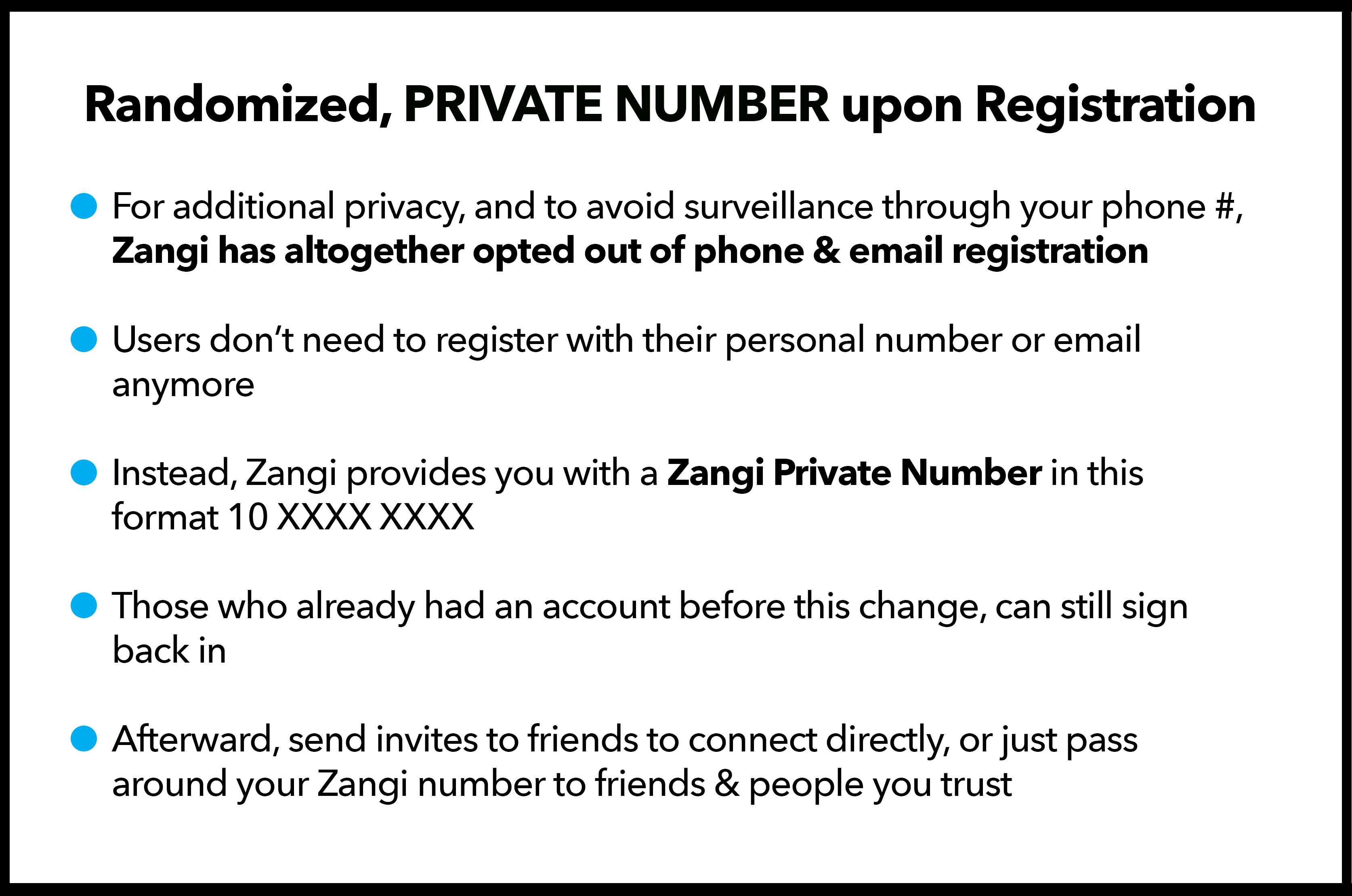 ONE-STEP Registration (One button)
To register you won't be asked to fill out your personal phone number or email, simply tap on the register button. The No Phone Number Messaging app will generate a unique Secret Zangi number for you, which you can use to connect with friends. 


Price: Free  
Zangi: NO SIM MESSAGING APP
Not needing a phone number for registration means your device doesn't even need to have a SIM card. No one (including data collectors, insiders, hackers, governments, surveillances and even the Zangi app) can find anything about you. You'll be using the app without any traces. You can even create multiple accounts on one device. 

TRULY PRIVATE SPACE 
A no phone number messaging app opens the opportunity to have private NO-TRACE work or personal conversations. No need to share your email address or phone number. Have free private chats and calls with individuals, work-contacts, family, your private groups, communities. 
WHY DON'T OTHER POPULAR MESSENGERS REMOVE PHONE NUMBER REGISTRATION?
Because some messengers collect data about users.

For most others, phone registration is the easiest way for the most number of users to sign up and connect to their apps.

They prefer more business
Zangi is known to be a new era private messaging app. You can create groups, have secure calls and messages, fastest file transfer have audio conference calls, and even premium 1000-user calls on Zangi. 
Related topics
Zangi Messenger for Poor Internet Connections & Crowded Wifi
Zangi Numbers | What is a Zangi Number & how to use it?