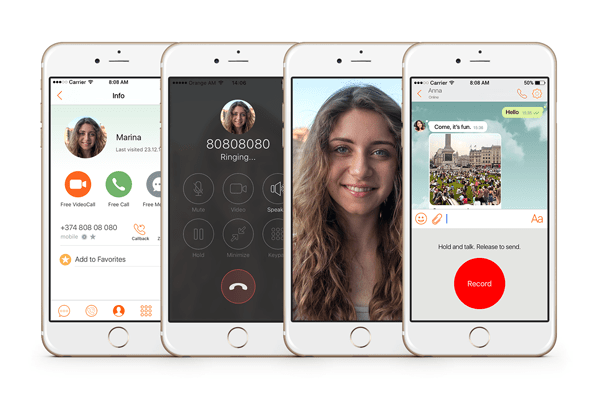 New Version Of Zangi Hits The Web!
One of Zangi's New Year Resolutions – start every year with a brand new release. And we have kept it… as usual. Introducing our first 2016 release: Zangi Version 3.6.0 for iOS and Version 2.0.1 for Android.
If you are still using older releases, please update ASAP. We have made a number of improvements and added several new features for you to enjoy in 2016. Here is what we did:
NEW! Voice Messaging — add voice messages to your chats. Tap the microphone icon while using chat, hold the button and record a voice message. After releasing the button your voice message will be sent straight away.
NEW! Contact blocking feature
NEW! Ability to change Zangi language in Settings
NEW! Displaying web thumbnails for links shared in chats
IMPROVED! Overall video call quality including weak Internet connection calls.
IMPROVED! Contact profile screen
IMPROVED! Quality of photo and video thumbnails for chats
IMPROVED! User experience and performance in chat media gallery
Many other UI/UX and performance improvements and bug fixes.
Please share this post with your friends!