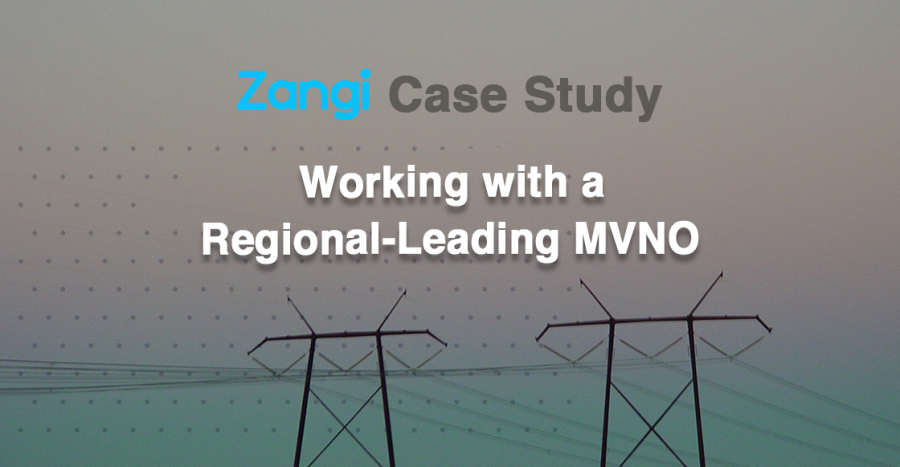 Zangi Case Study: An MVNO scalability transformation
A case study we would like to talk about is about one of our long-time customers: a mobile virtual network operator (MVNO), which was one of the first MVNOs of their country. And how we helped them with scalability, security, reliability, branding, modern messenger features & making more money. 
How this MVNO went from 500 000 to 1 200 000 users ⇓⇓
Case study purpose
The purpose of this case study is to show in action how our solutions have been implemented successfully by customers. Hopefully, you might see how Zangi solutions fit with your MVNO, or maybe this case study will spark some ideas that you hadn't thought of before. 
The MVNO Case Study Story
The Before 
Before working with Zangi, this  MVNO operator first began to offer its IP telephony services with the help of a softphone app, which they ordered from a softphone solution-providing company. The application they had then was essentially just a "dialer" without messenger or other special functions.
The Problem & How they found Zangi
But after this MVNO's users started to exceed 500.000, the application system they were using could no longer withstand the load. And so the operator began looking for a new solution for its telecom and that's when they came across Zangi. 
Zangi Solutions fitting to their business needs
Now this MVNO however did not blindly proceed with Zangi immediately. First, they had multiple conversations with our product tech-savvy specialists, who are very open to customizations, new business ideas, functionalities & security integration requests. Zangi's operators are open to going beyond our standard packages, to come up with a solution that works best with your business needs and even are willing to make the price convenient for your region and use-case.
Testing Zangi before buying in
Secondly, the MVNO company's tech specialists tested the free Zangi application and its performance. The free Zangi app is essentially a showcase for businesses so they see the app in action. After being satisfied with the tests, the company listed its functional requirements and signed a contract with Zangi.

Zangi's solution: branding & features
Zangi prepared an application for the MVNO not only with the operator's branding but also with a design that matched the operator's previous application. The company's telecom system was then integrated with Zangi and some new custom functions were added, in order to provide new services and monetize the product.
The AfterMath
After the Zangi solution was put into action, the number of users of the MVNO instant messenger began to increase without any problems and now they have more than 1,200,000 users in total. At the moment, the current system can also easily withstand up to 2,000 VoIP calls simultaneously.
What Zangi helped them achieve
For this MVNO, Zangi solved the problems of scalability and reliability. The product was enhanced with features related to more functional messaging and calling as well as file transfer, which helped them with the monetization of the services. With the new solution, the company achieved more user confidence with additional security, many new users, as well as the ability to add new features in the future.
More Advantages List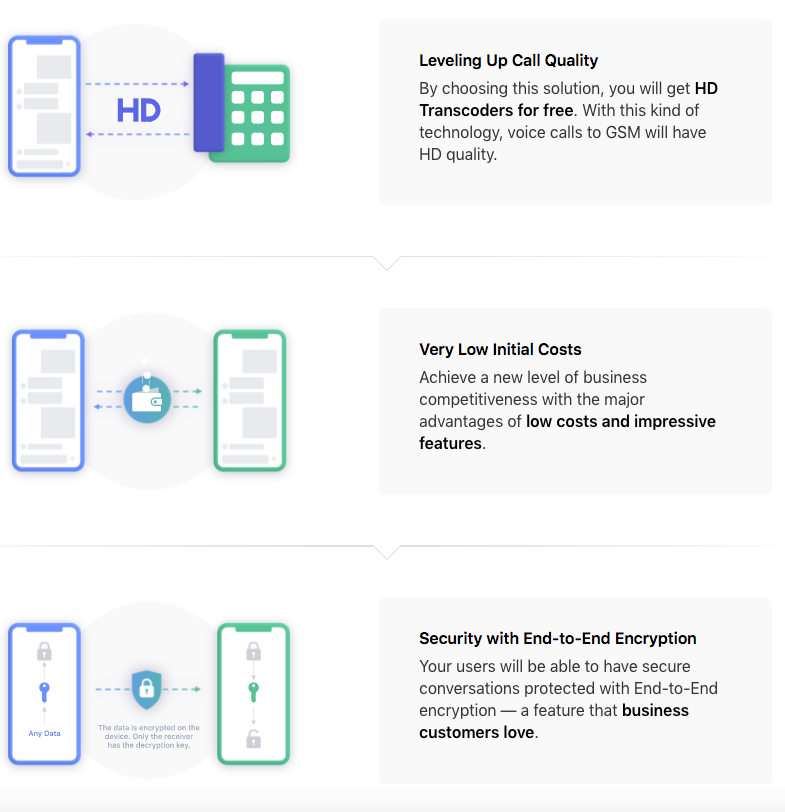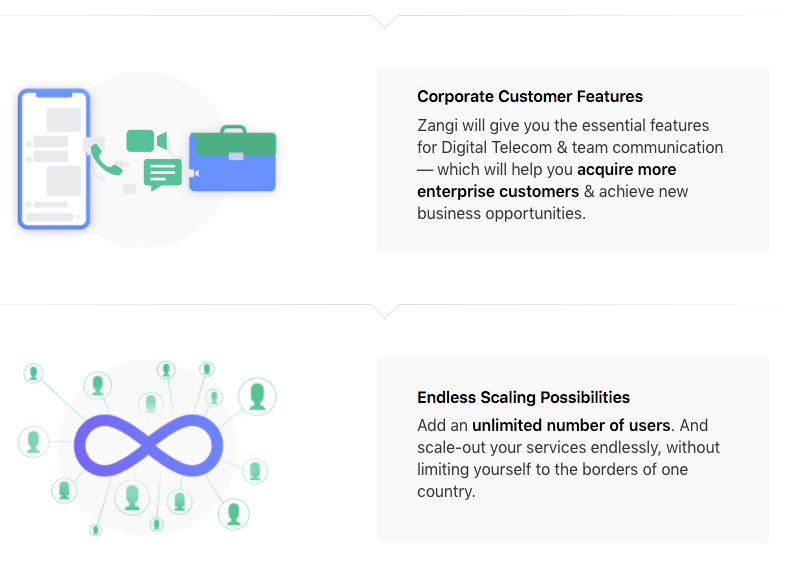 Frequently Asked Questions
How will Zangi help me acquire new business partners?
By digitalizing your MVNO messenger solutions with Zangi, you'll have features like group calls, group chats, HD call quality, and other essential team communication features, you'll extend the value of your Telco, thus attracting new corporate customers and new partnerships.
How can my Telco optimize its costs & become a digital telecom with Zangi?
All delivering and receiving calls from your users will become cost-free with Zangi. Telcos can route all their on-net voice through the messenger-based system: replacing on-net SMS with IM, and all outgoing domestic and international off-net calls over SIP, and incoming voice via DID, reducing costs to zero.
What new services & features will I be giving my users?
By becoming a Telco-OTT with your Network, you'll be giving users great quality features they're used to IN ADDITION TO new, trendy features like market-winning low data consumption, HD voice quality, strong data protection, and E2E encrypted messaging.
What does it mean to "Get Your Branded App"?
For the expansion of your Telecom services (MVNO Messenger Solutions), you can either use the Zangi app or get your own branded app. In the latter case, this means you can choose to customize this solution and match it to your brand, with your company name. Your solution can be hosted on Zangi's cloud or on your premise or cloud. Publish the app on Google Play or the App Store or keep it for private use.
5G Bringing a New Generation of Mobile Virtual Network Operators | MVNOs
Interested? Contact Zangi for an individualized approach and solution, that will work best for your Telco company. Fill out the form below. 
Get in Touch

Send us a note using the form below and we will get in touch with you shortly.
Subscribe to Our Newsletter