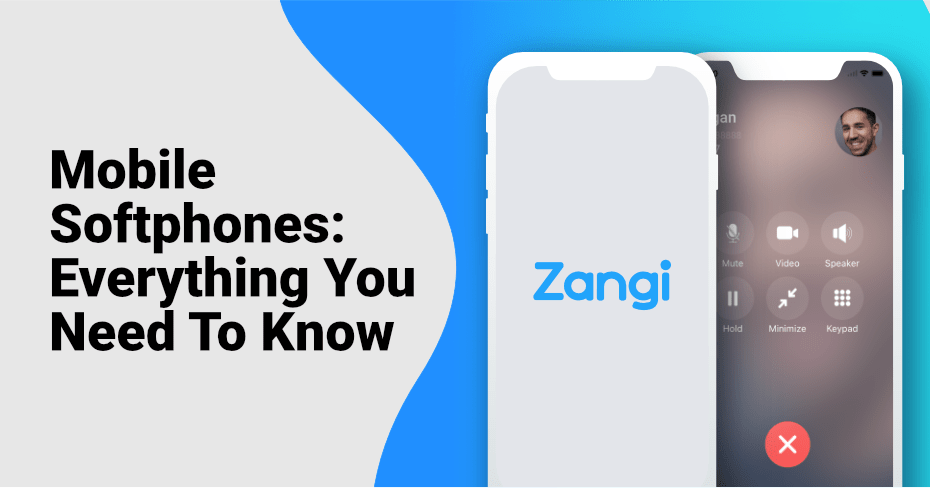 Mobile Softphones: Everything You Need To Know
The communications market has marked a very rapid and drastic growth recently. There are a lot of factors contributing to this fast-paced development, such as the rise and omnipresence of mobile softphones, development of the internet, and the scattered nature of humanity that can take you anywhere in the world and encourage you to stay in touch with your dear ones more.
In this age of digital communication, the branch that grew simultaneously to the market was the VoIP dialer market. Today, a lot of people choose to place calls and send messages using their internet data over the GSM services their operators provide. As cheaper, more reliable, and faster options, VoIP dialers, or the Mobile Softphones, are simple applications that can be easily installed on smartphones or any other devices popular today and enable you to place calls with 2G, 3G, EDGE, or Wi-Fi internet connections. The calls can be made to other devices with the same application, or to phones without the application at much cheaper rates than the usual GSM tariffs offer. If this is not enough, the calls can be places locally and internationally, helping you save resources and avoid a hole in your wallet.
Gradually taking over our everyday life, Mobile Softphones are successfully making their way into the business world, too. Corporate dialers and softphones are a great addition to any corporation as the main communication method. Having a unified system for communication inside of a company and not relying on any extraneous sources can help any enterprise avoid information leaks, eavesdropping hazards, or cases of information loss. They help create a single network in which the staff can easily communicate, share information, and send files without worrying or wasting any more time switching back and forth between different platforms.
Mobile softphones aren't just easy to use; they are also easy to customize and integrate into any business structure without effort. White Label Softphones, called this way for their ultimate ability to take on any business identity, can take a company's logo, colors, and include the features that the company considers the most important. Nowadays, instead of wasting resources on the creation of a personalized application, it is possible to use a pre-made mobile softphone and get it customized and tailored to a company's expectations. This gives companies to avoid extra costs and instead focus on the core, more global issues the company is dealing with.
Mobile dialers, or softphones, were once the future of the communications market; today, they have become its present. They took over the market thanks to all the advantages and the obvious benefits they offer. And they are certainly your best option for both personal and corporate use.
Get in Touch
Send us a note using the form below and we will get in touch with you shortly.