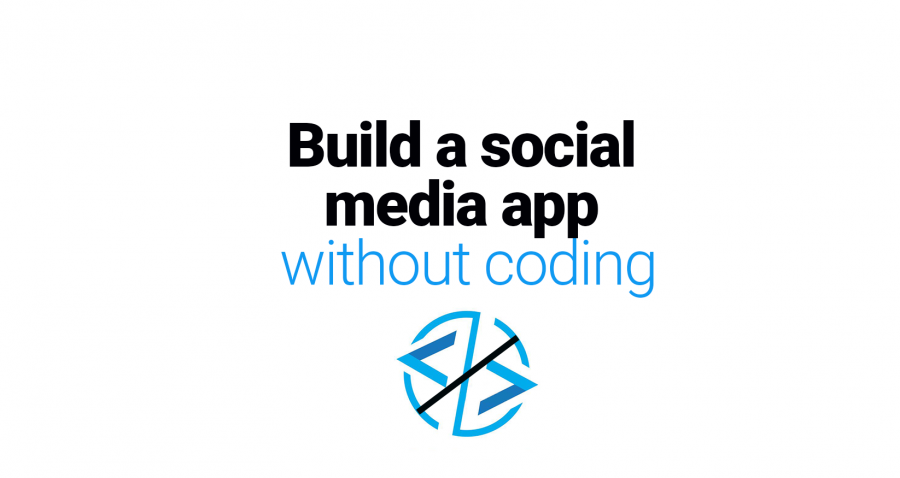 Build a social media app without coding | NO CODE social app
If you have a business idea and would like to manage the business/ product aspects of it, you don't need to also know how to do the coding parts of it. To each their strengths.
Build a social media app without coding by delegating the technical part to a white label social media app-building provider is the smartest, most time-effective and non-risk way to bring your product to life.
Creating a branded messenger for a company from scratch may be an initial idea. However, realistically it will take tons of drafts and time, requires various specialists such as developers, QA engineers, Project Managers and no one can guarantee that the app will come out to be the high quality product you had envisioned. Zangi white label brings cutting-edge technology enabling you to create your own communication platform – build a social media app without coding, with your company logo and customized features. No one will know that the communication platform was developed by another company and it will be fully yours.
How to build a no code social app
The process is very simple. Contact Zangi and brainstorm together about what kind of features you need to build a social media app without coding. You don't have to worry about developing tech from scratch and dealing with quality risks and deadlines. Instead focus on other essential parts of your business: the product, the research, the marketing, etc.
The rest will be done for you. It will only take you a few days or weeks to become the owner of a branded and customized  app at much reasonable price, rather than creating it from scratch.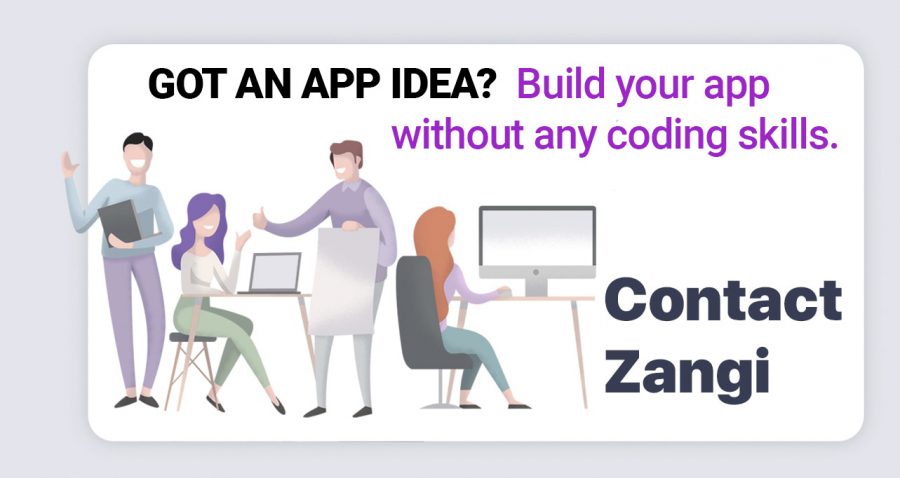 The secret to getting the app ready so fast is Zangi uses their ready-base, which they have been developing for years. The base includes all the needed important features such as the highest quality and encrypted messaging, calling, video calls, file transfer, registration, authentication, notifications, groups, conferencing, contacts, adding your own branding. On top of that any customizations can be made, which will take up the extra time, if that works for you.
Over the years of providing white-label apps to different companies and communities, Zangi has been able to add so many out-of-the-box customizations and features to the apps. Some of the most popular customizations include adding social networking features and interfaces, channels, and groups.
Zangi's latest project was an app for a client that came out to be a LinkedIn – WhatsApp – Tinder app in one. The end result was pretty impressive and fitted this company's business idea perfectly
Will the app truly & fully be mines?
The app is created for you (your company, your community or your idea)  and with your logo, colors, UI, name and customizations, the app will look like it was build by you. Zangi doesn't include any watermarks or signatures from their side stating that the product was made by them. Moreover, by contract Zangi will never disclose their customer names, if not agreed otherwise. So externally, the app will be fully yours.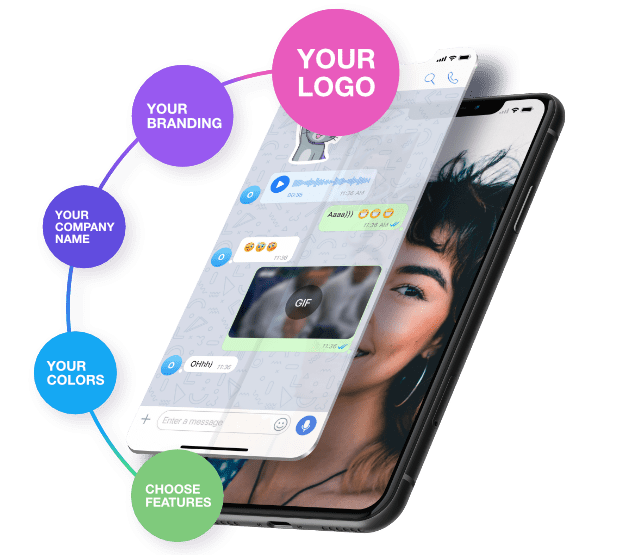 When it comes to hosting the app and its data, your app can be either hosted by you on your cloud or servers or on Zangi cloud, fully up to you. You will have full control over the app, and will be independent from third party services and even Zangi. Moreover, you'll be able to monetize your products and monitor sales.
What kind of apps can Zangi create for you?
Create an app like Tinder (app for dating)
add your company colors, custom features, and logo

create profiles with the details, such as profile pic, relationship status, a brief description
search engine functionality based on the filters, such as gender, location, hobbies

have ultra-secure conversations via chats calls, and video calls

communicate without giving out personal info (email, number)

get special numbers, if requested

block users set restrictions

more features upon request
---
Create an app like WhatsApp / Zangi (app for messaging and calling)
messaging, voice/video calling, file sharing, group chat

add your company colors, custom features, and logo

publish on Google Play or the App Store

can be hosted on our cloud or on your premise or cloud

scale up to millions and billions of users

integrate your own or any third-party In/Out VoIP terminations

all your calls and messages will be protected with end-to-end encryption

add your own stickers to engage users or monetize

more features upon request
---
Create an app like LinkedIn (app for networking)
create user profiles with details like name, picture, occupation, etc

connect with people, expand your network, find investors, leads, employment

end-to-end encrypted messaging, audio/video calling, and file & media transfer

targeted searches, advanced search filters

receive and send notifications

have HD-quality conference calls

more features upon request
---
Create an app like Telegram Channels (app for broadcasting, channels)
create private or public channels

charge for subscription or create free channels

admin features, like add/remove admins, create robust permissions, find out how many people viewed your message,

admins can: change group info, post messages, edit messages, delete messages. add subscribers

send military-grade encrypted messages and notifications

add your company colors, name, and logo

more features upon request
---
Create an app like Slack (team communication)
self-hosted

the system will work only with your IPs and domains

add your logo, colors, branding

visible only to your team/ members or have the app public if you'd like

connect your app to your existing business phone (SIP), CRM, and other systems

add additional special security algorithms and keys into the source code

4+ member audio conferencing

works even in poor/crowded connections

low latency, no delays

HD, Clean audio & video calling

more features upon request
---
Create an no-code social app with your customizations
Choose the features that best fit your product/ business, to build a social media app without coding. Use all features at once, or create unique combinations. Increase user loyalty by giving them the features they really need.  
With Zangi, you won't need to develop your app from scratch. You'll have the competitive advantage of having your product ready in a short TTM, thanks to modifications done directly on Zangi's fully-functional & business-ready client applications and backend. Build a social media app without coding. Zero risks, zero hassle.  
Get in Touch
Send us a note using the form below and we will get in touch with you shortly.