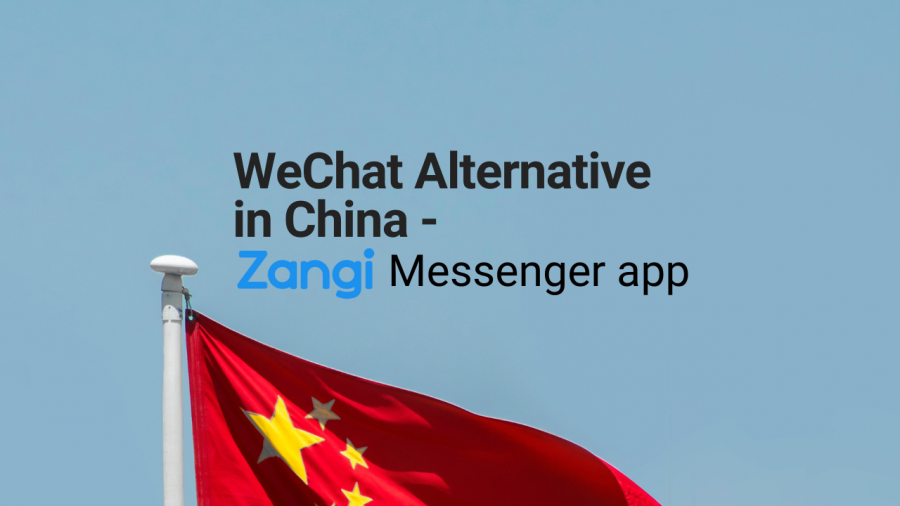 WeChat Alternative in China – Zangi Messenger app
With most messaging apps blocked in China, migrants & tourists find themselves involuntarily having to use China's version of WhatsApp, WeChat. Which unfortunately is not a favorite due to poor UI, cluttered interface, and some functionality flaws. 
WeChat alternative in China – Zangi is a more practical option for those used to the rather trouble-free and well-designed UIs of WhatsApp, Messenger, Signal.
WeChat, the Chinese-developed social messaging app, although very popular among the Chinese who grew up using it, is not necessarily a favorite among newcomers who have gotten used to the well-formulated UIs in other popular apps.
What Messenger apps work in China? Make free calls from China
The Design
The complex, maximalist UI in WeChat makes it hard to use, and uncompelling to those who mainly just want to chat, and not go through an unintuitive series of steps to achieve simple actions. 
Some theories behind why Chinese apps struggle with poor design and interfaces is because Chinese users have generally been more concerned with what a site does than with what it looks like—that fits with Chinese pragmatism.
The Security Risks
This chat app falls under the jurisdiction of the Chinese government, with heavy censorship and surveillance within the app. If you're using the app inside China, the government will be monitoring and surveilling your messages. Your information is also constantly recorded by the app developers who can easily forward the information to any third-party apps.  Unlike Zangi & WhatsApp, WeChat does not offer end-to-end encryption, opening a door for hackers, 3rd parties, and intruders. There also have been allegations of the app coming with spying malware that can discreetly function at the back of your device.
Chatting with friends & family outside of China
Those interested in WeChat alternative in China, mainly just want to keep in touch with their family back home. And simply need an uncomplicated messaging app to do so. 
Zangi is a reliable, secure messaging app, focused on anonymity. Founded in 2013, the messaging app has its well-functioning base messaging features: very speedy messaging and file transfer, lowest data usage, crystal clear voice quality, groups, video calling, group conferencing, 3-level military-grade encryption, serverless system. 
You don't need a personal phone number or email to register, you don't even need a SIM card. For use in China download the app beforehand, or get the app using a VPN.
Or simply download our APK.
WeChat Alternative in China – Zangi


Download: Android, iOS, APK  (for countries where stores blocked)
Price: Free