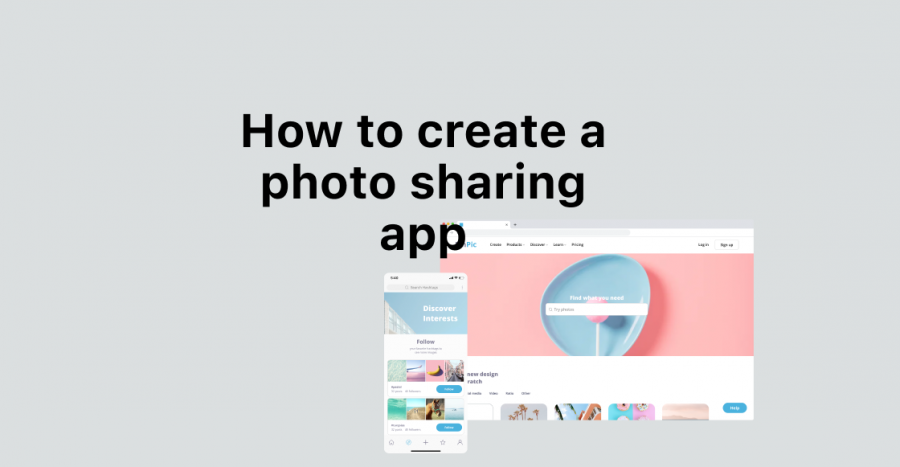 How to create a photo sharing app | Social photo editing app | Photo collage app
To create a photo sharing app, you would need professional developers and technologies to achieve a truly quality product.
Steps Getting Started: Create a photo sharing app
1. Do competitive market research
2. Choose features for your photo app idea
3. Hire an app-maker development company or in-house developers
4. Make design mockups, UI, UX, graphic elements
5. Put together a marketing plan, consider ways to monetize your app
6. Consider the right tech stack to create a photo app.
7. Add some unique and advanced features to make your own filter app unique.
8. Release the application to the App Store or Google Play and update it regularly.
9. Market your app for maximum exposure
10. Improve your app with user feedback
How to build a custom interactive photo platform for your business/product/community – With Zangi for Business 
Add your branding and customizations
Zangi helps you launch your social photo editing app with your own branding, colors, brand name and customizations. The app can be built on desktop, iOS, Android and/or web. You are also free to add instant messaging tools, customized features with unlimited scaling.
Ready-app, don't develop from scratch
With Zangi, you won't need to develop your app from scratch. You'll have the competitive advantage of having your product ready in a short time to market (5 times faster than making it from zero), thanks to modifications done directly on Zangi's fully functional & business-ready client applications and backend. Zero risks, zero hassle. 
Professional developers, top-notch technologies
With professional developers that have been doing this for years, you get a risk-free process. And development costs are cut 5 times because the app base is already ready.
The Unique Features & Tech offered by Zangi
Sending images and videos without compression


Zangi's exclusive patented technologies make it possible to send full-resolution media, without compromising experience or speed. (For years now, WhatsApp and other messengers have been reducing image resolution to roughly a third of its original.)

Send unlimited files


Create a photo sharing app and send unlimited files and media (there's no limit to the number and types of files you can send.)

Fail-resistant, reliable technologies


Be assured that your files will always reach their destination, in every case scenario. If something unexpected happens during download, come back and resume from where you left off.

Patented internet quality-adaptive system 


I

f you're using an unstable/poor connection, Zangi can adapt to it, so you don't feel a difference.

Transferred files are End-to-End Encrypted
During transfer, files are sent & received via one-time secure paths. And no copies of files are saved on any servers, not even in encrypted form.
3X Faster File Delivery
With Zangi, get flashing delivery speed no matter the file size and no matter if you're having WIFI/internet speed fluctuations.
Other features to request
Authorization

Editing the profile

Posting pictures

Timeline

Social features

Photo customization

Location

Messenger

Notifications, push-notifications

Search

Analytics

HD video/audio calls

Channel

Group chat

Live streaming

Back office (console)

User management

News feed

Conferencing
If you would like to create a photo sharing app with Zangi technology, simply contact sales@zangi.com for more info.
Get in Touch
Send us a note using the form below and we will get in touch with you shortly.