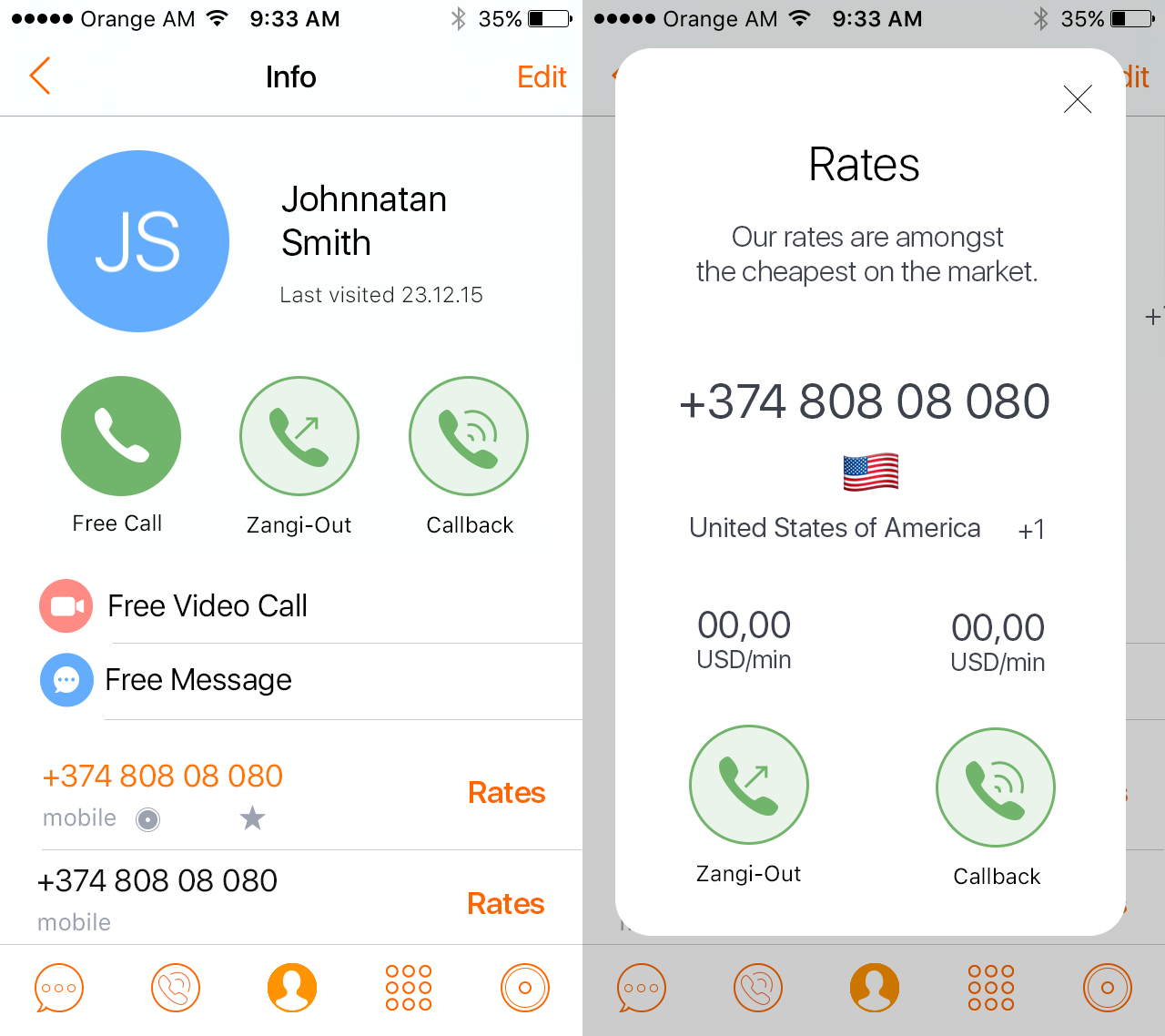 Zangi new version will hit Google Play and AppStore shortly! We have many improvements, bug fixes and some nice features for you to enjoy.
But we are not going to put everything in this sneak preview. Just few hints…
Our Zangi-out will look different. And not only… Now you can would be able to see exactly how much you call would cost before placing it. And you can check our rates not only by country but by simply entering first few digits of a recipients phone number!
Just take a look at the screenshot on the top. This some of the screens will look like.
I will also get:
• Improved quality of video and audio calls
• New smilies added for even more fun.
• Call history screen added to "My Number" section.
• and more…
Once it is out, we will put more info here. So watch this space!
Comments
comments