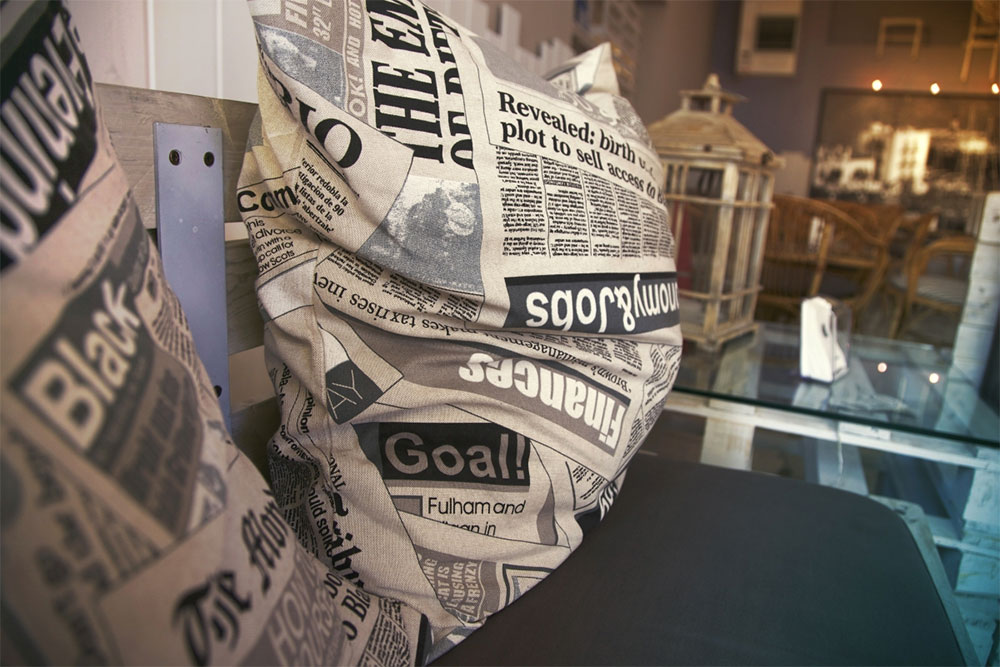 While you are reading this sentence right now, thousands of apps are being released, more updates are created, and someone somewhere is coming up with a completely new technology that sounds impossible to us. We get it: the world of technology is changing every second, and it's an unstoppable force that's almost impossible to keep up with.
We are used to getting the news from social media, from friends who are obsessed with tech developments and can't virtually afford missing any big news about those changes. But what if you want to check for the news yourself but don't know where to start? There is always so much information online it is often overwhelming. Don't worry: Zangi has prepared a shortlist of the best tech blogs to follow if you want to keep up with the most recent changes in the world of technology.
Let's start from the basics. Mashable is exactly what it sounds like – a mash of entertainment, tech, and media – it brings to its readers the best of each of these worlds. Never exclusively a tech, media, or entertainment blog, Mashable does not scare with highly professional and convoluted tech terms or specific terminology. It is accessible, entertaining, and understandable to a large audience, which makes it a safe bet both for those who have already dipped their toe in the tech world and for those who are making their first steps as tech followers.
Just like its mate Mashable, The Verge covers a lot more than just tech news. The Verge is at the intersection of technology, science, art, and culture and provides a wide array of news to its readers, from entertaining to strictly technological and informative. It offers both long, informative articles that are targeted more at a more professional audience, and a section of TL;DR articles that are more for fun and the reader's enjoyment. The Verge is a great source for those who want to have a general idea about all the above mentioned fields and avoid all the confusion that comes with too many technicalities associated with each field respectively.
After enjoying your first steps with Mashable and The Verge, it's time for serious business, don't you agree? TechCrunch should be next on your list if you intend on moving on to more serious stuff and plunge deeper in the world of tech and innovation. TechCrunch is the ultimate tech news publisher that covers everything from startups and apps to gadgets and social media. TechCrunch even has its own events – from hackathons to meetups. If you can't make it to any of these, you can always follow them on their website.
Do you consider yourself a professional now that you have explored Mashable, The Verge, and TechCrunch? Then you are ready to enter the world of ZDNet – a blog exclusively for those who have a great deal of interest in the technology industry and are concerned with technology – and business-related issues. ZDNet is the IT professionals' and decision makers' destination when it comes to the most recent tech issues or in-depth technical research. So, after gaining enough experience and becoming like those friends of yours whose understanding of technology used to impress you so much, don't forget to check out ZDNet to further deepen your knowledge of tech.
The source that stands out of all of the five discussed in this post is definitely CNet. CNet is mostly focused on the consumer's perspective of the tech industry; it's your safest bet if you are debating which new technology product to buy, or which product is right for you. CNet comes to rescue when you need to find reliable reviews, comments, and opinions about tech products or learn how to make the most out of the technology you have at hand. And if you feel confident enough after surfing through all these information sources, you can always share your expert opinion about technology and enlighten other people, too.
So, do you feel ready for your journey to the tech world? With the help of these five sources, you will always stay updated on the most important changes in the tech industry and conquer the field that seemed so overwhelming in the beginning. Good luck with your explorations!
Let us know on Twitter or on Facebook if there are any interesting topics that you would like to see here!
Comments
comments