Messenger Platform
Take Zangi messenger platform, add custom features, and create your own messenger. The platform is a business-ready, extensible application for iOS and Android. It includes a scalable and integrable backend with operational infrastructure and a lightweight engine with its own streaming and signaling protocols.
Why Choose Zangi White Label?
With a ratio of price to quality, Zangi ensures a 100% risk-free messenger solutions for your business. The flexible and integrable OTT Messenger can be easily deployed and set up in any environment. You can have all the features and functionalities of a modern messenger, like text messaging, voice and video calls, digital wallet, file sharing, group chat and more.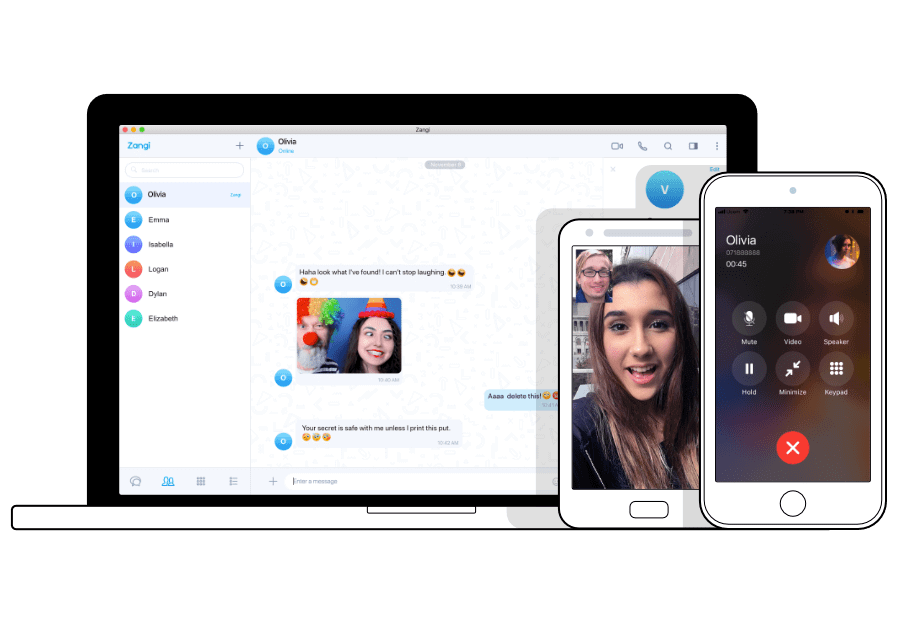 Your Own Messenger in 10 Days
You can have your own messaging app with high-quality features up and running within 2 weeks. The quality of the features are the same as in Zangi Safe Messenger.
Get in Touch
We would love to hear from you. Reach out to us and we'll respond as soon as we can.